Movies That Move You. Literally.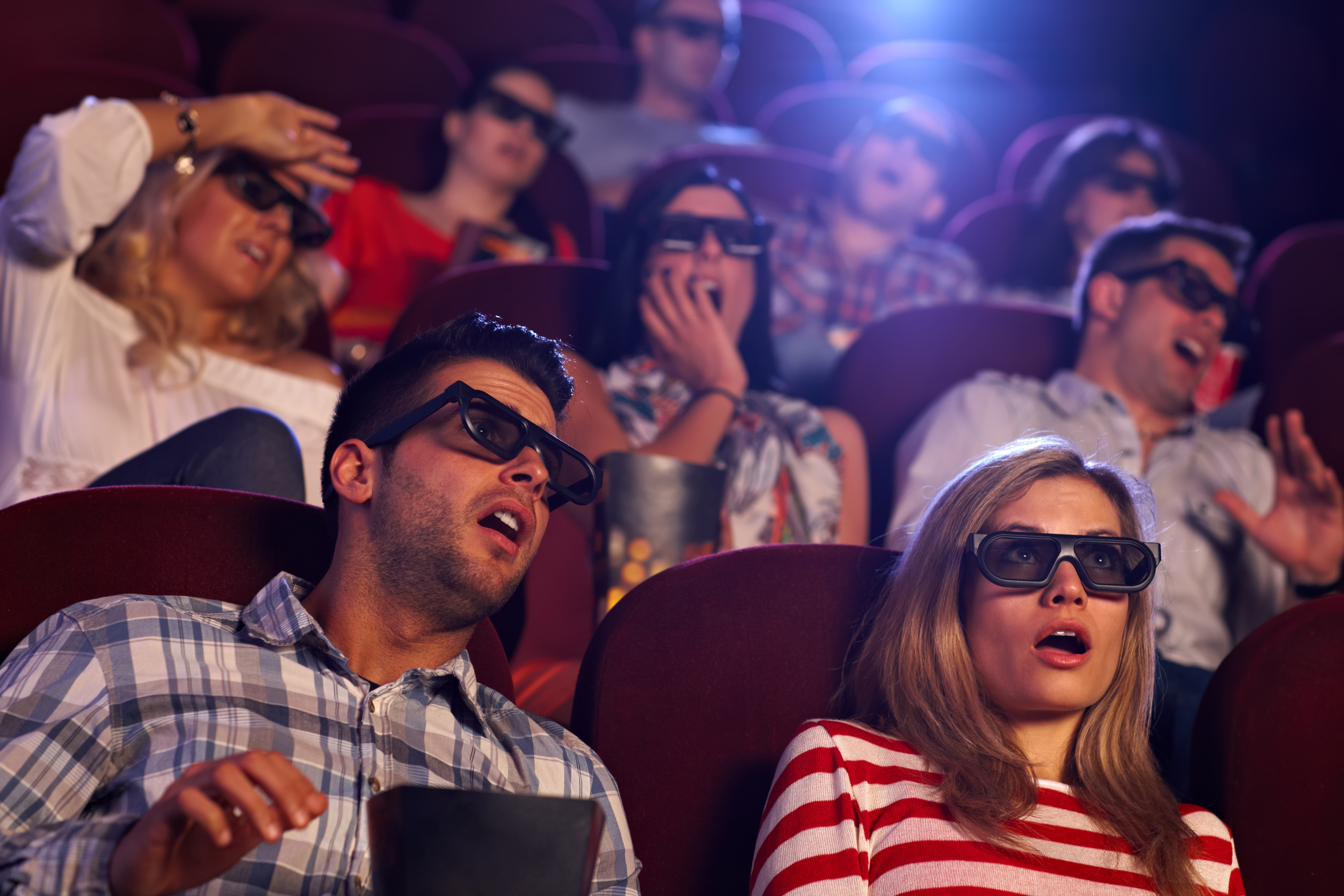 How would you like to ride a roller coaster on an uncharted alien planet? How about running through the frozen and perilous arctic? Located just around the corner from our Gatlinburg chalets, the Motion Ride Movie Theater is a virtual reality experience your whole family will love.
Real Action Films
Motion Ride Movie Theater isn't your typical cinema. Instead of just sitting there in your seat, you will be thrust right into the action of the film. At this "4D" theater, your seat moves to follow the action in the film. So when you watch a film about a high speed roller coaster, you really feel every twist and turn! At Motion Ride Movie Theater the screen also moves with the seats, making this attraction more realistic than most 4D cinemas.   
Six Movies To Choose From
With six available films, Motion Ride Movie Theater allows guests to choose their own adventure. Visitors can even watch additional movies for only $4.00 each. Three of the films feature roller coasters: a simulation of the real life Pepsi Max coaster in the United Kingdom, a ride through a blazing volcano mine, and an out-of-this-world roller coaster in outer space. The other movies include gaping ice chasms in the arctic, a high speed slot car race, and a smash 'em up parking nightmare.  
After an exciting night at the movies, you will want to retire to one of our Gatlinburg chalets. Diamond Mountain Rentals offers luxury cabins, chalets and condos close to all of the best attractions in the Smokies. With incredible amenities and an unbeatable location, Diamond Mountain Rentals has everything you need for an amazing vacation. Visit our Specials page to learn about our latest deals and promotions!
« Previous
Next »