Music and Magic in the Smoky Mountains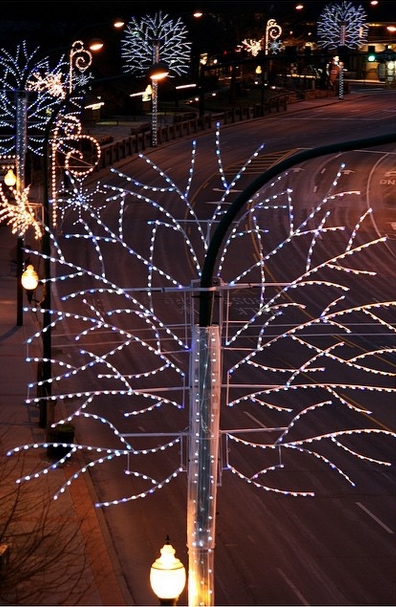 Music and magic both fill the air during Christmas time in the Smoky Mountains. There are so many magical things to do in Gatlinburg including the spectacular shows showcased throughout Pigeon Forge and Gatlinburg this time of year. Come stay in one of the Gatlinburg cabin rentals offered by Diamond Mountain Rentals and enjoy all the music and magic of Christmas time in the Smokies! 
Christmas at the Smoky Mountain Opry
This enchanting show features many talented singers, dancers, ice skaters, and acrobats. Come experience the area's largest Christmas show with some of the most talented local performers. This incredible show includes not only a celebration of the birth of Jesus Christ with the area's largest living nativity scene, but also many other Christmas favorites like sugar plum fairies, angels, elves, reindeer, and an appearance from Santa himself! All these characters will be dancing, flying, singing, and soaring across the stage in this miraculous show. The cast that helps create all of the things consists of brilliant singers, dancers, comedians, live animals, and a large band. Showcasing Christmas tradition as well as some exciting twist, this is a show the entire family will never forget!
Dollywood
Excitement and thrills fill the park at Dollywood year round, but there's nothing more special than experiencing Dollywood amidst the millions of lights and elaborate decorations. The only thing that compares to thrilling rides at Dollywood is the incredible shows, but would you expect anything less from a park owned by Dolly Parton herself? Dollywood's A Christmas Carol, an all-new adaptation of the Dickens classic and Christmas in the Smokies, a Dollywood tradition, will be guaranteed to leave you in the Christmas spirit. Christmas wouldn't be same without a trip to this exciting theme park!
Country Tonight
People of all ages will enjoy the delightful Christmas show at Country Tonight. This show features Christmas classics as well as some original songs that you will be sure to enjoy as well. Some holiday favorites have been known to make an appearance as well, including Frosty the Snowman, Sugar Plum Fairies, and the jolly ole man himself. The elaborate sets, talented casts, and creative choreography (even Frosty shows off a few moves) add to the magic of this miraculous show. A stop by Country Tonight is a must this holiday season!
Check out the websites for these three magical experiences to find out more information and show times, and call us at Diamond Mountain Rentals to book a luxurious Gatlinburg cabin rental for your stay!