Must-See Christmas Destinations in Gatlinburg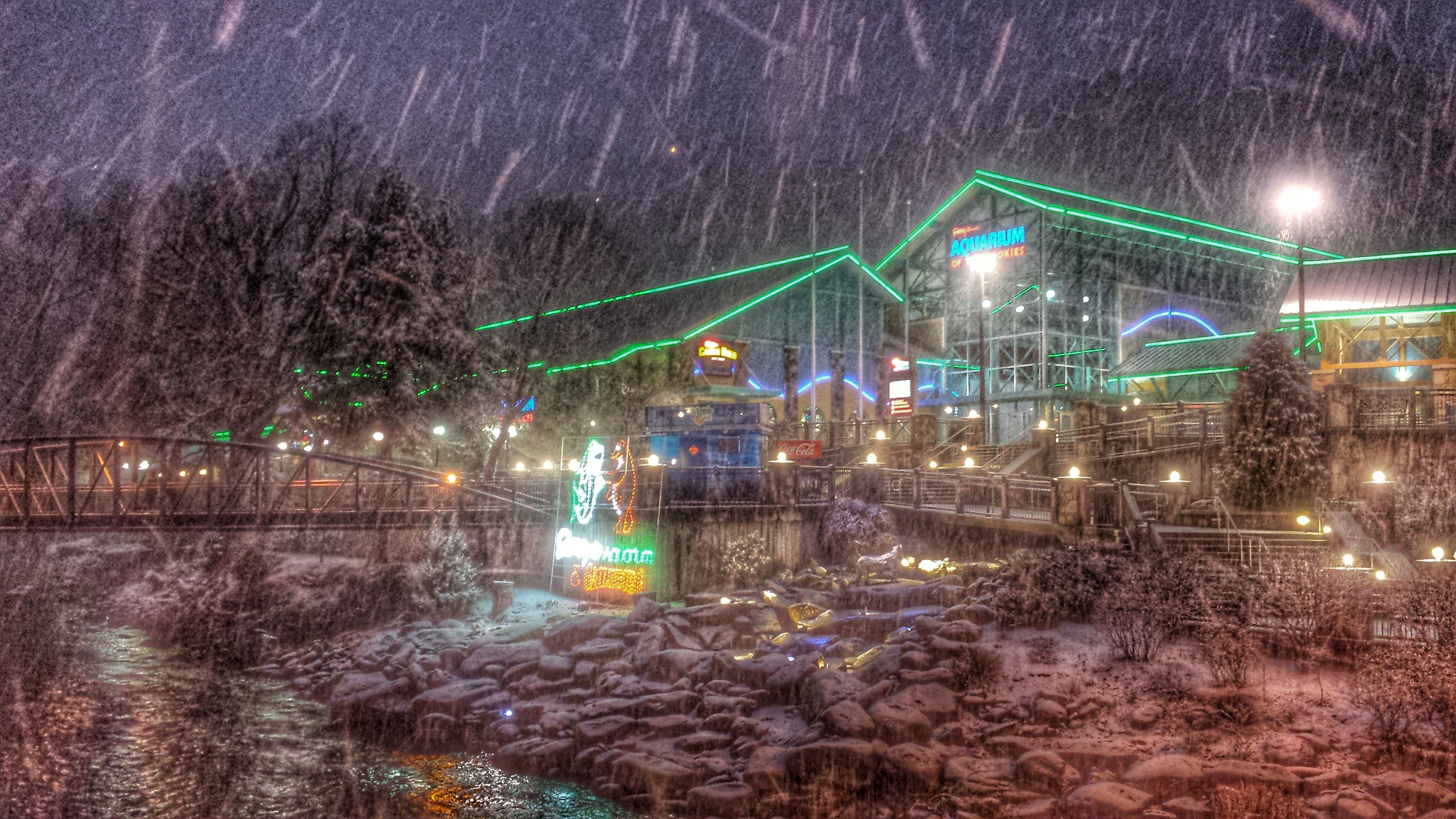 During your stay in a Diamond Mountain Cabin Rental cabin, get out and explore all the wonderful things to do in Gatlinburg! There are so many thrilling and festive Gatlinburg attractions that the whole family will enjoy this holiday season. Here is a list of some must-see Christmas destinations in Gatlinburg!
Rainbow Falls
Rainbow Falls, standing at 80-feet tall, is the tallest, single-drop waterfall in the Smokies. This waterfall can be found at the end of the 5.4 roundtrip hike and is simply incredible year round; however, during the winter months, you have the pleasure of viewing the remarkable ice formation that develops around the waterfall. Continue your hike for another 4 miles and enjoy the striking views from Mount Leconte.
Gatlinburg Trolley of Lights
With more than 100 destinations and 24 trolleys, the Gatlinburg Trolley of Lights is an enchanting, convenient, clean and affordable way to get around the city. Take a break from driving and gaze at the millions of twinkling lights on display for the 26th Annual Smoky Mountain Winterfest as you travel to and from Gatlinburg attractions.
Gatlinburg Mountain Coaster
Glide down the mountain through a wintery wonderland this winter on the Gatlinburg Mountain Coaster. This thrilling attraction lets you take control and coast down the ¾ mile track at speeds up to 35 miles per hour. Enjoy this attraction in the evening and whip through the curves in the frosty winter air along the multi-colored, illuminated, silent track.
Ober Gatlinburg
Another unique and safe form of transportation is the Aerial Tramway that departs from downtown Gatlinburg and carries its passengers up the mountain to Ober Gatlinburg. Let it carry you up the mountain this winter rather than drive the winding roads. At Ober Gatlinburg, spend the day skiing, skating, tubing or boarding with friends and family while surrounded by the snow-covered mountains!
Great Smoky Mountain Arts & Crafts Community
Purchase some unique and locally crafted Christmas gifts this year from the work of the 120 artists on display within the Great Smoky Mountain Arts & Crafts Community.
Gatlinburg Sky Lift
Change your point of view and admire the city from above on the Gatlinburg Sky Lift. Take a trip up with someone you love and enjoy the views of downtown Gatlinburg and the beautiful mountain range. This photo op makes for a great vacation souvenir as well! This attraction is sure to delight people of all ages.