Prepare a Delicious Meal in Your Pigeon Forge Cabin
Spring is in the air and so is the smell of delicious meal being prepared on the grills by our Smoky Mountain visitors! What are you waiting for? Come join the fun and experience spring in Gatlinburg for yourself! Plan a stay in one of our luxurious and spacious cabins in the Smokies and prepare a delectable meal on the patio of your beautiful cabin. Enjoy a new take on a classic grilling meal with this lighter option for spring. Follow these steps to create some delicious Avoc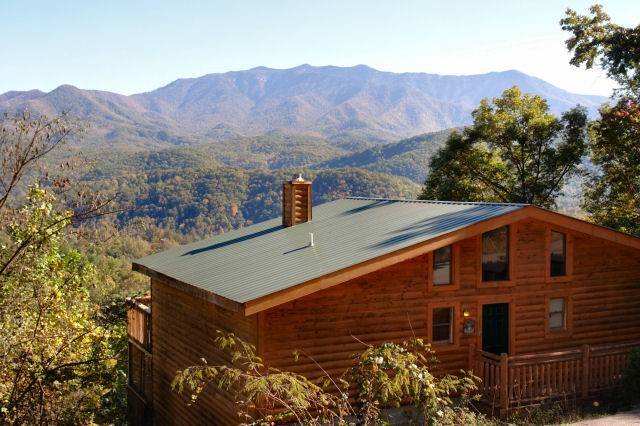 ado Turkey Burgers for yourself! Pair with some corn on the cob prepared with a southwest flair on the grill, a fresh and light spring salad, and a cold adult beverage for a spectacular new meal idea for spring!
Avocado Turkey Burger
Ingredients
1 pound ground turkey
1 large ripe avocado - cut into chunks or gently mashed
1 chopped clove of garlic
1 tsp chili powder
½ tsp pepper
⅓ cup Panko crumbs if patties are extra moist and having trouble staying together

Instructions
Add all ingredients to a large bowl and toss gently.
Shape into desired size patties and grill inside or out!
Southwest Grilled Corn
Ingredients
4 ears of fresh Sweet Corn (shucked)
2 T plain Greek Yogurt
2 T lite sour cream
3/4 cup shredded parmesan cheese
1 tsp chili powder
1 tsp Fiesta Lime Mrs. Dash (opt)
Dash of salt and pepper
1/4 cup fresh cilantro, chopped
1 lime, cut into wedges
Light Olive Oil or Olive Oil Spray

Instructions
In a small bowl, mix together greek yogurt and sour cream. Set aside.
In a small bowl, mix together chili powder, Mrs. Dash (opt), and salt and pepper. Set aside.
Spray or brush each ear of corn lightly with olive oil
Grill for approximately 10 minutes, turning often to avoid burning. The corn should brown in places and be cooked through.
Take corn off of grill and brush with Greek Yogurt mixture.
Sprinkle with spice mixture, cheese, and cilantro
Squeeze lime wedges over each piece of corn.