See Gatlinburg Attractions This Summer via the Free Trolley
Gatlinburg is one of the most walkable cities in the Smoky Mountains, but that doesn't mean you can't enjoy the city from another angle. The free trolley runs all summer long to help visitors find their way around the many attractions available. Spend your nights relaxing in secluded cabins in Gatlinburg, then head into the city and explore entertainment, shopping, fine dining, and plenty of adventure while riding on the free trolley!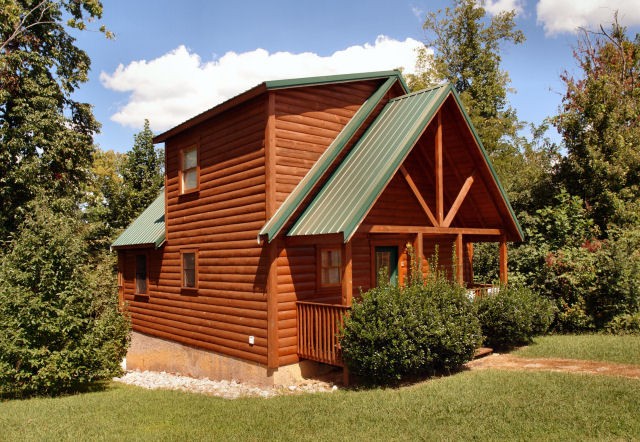 Free Trolley Rides Are the Perfect Addition to Your Gatlinburg Cabin Getaway
From 10 a.m. to 10 p.m., mid-June to mid-August, the free trolley rides the length of the Parkway. With 40 stops along the way, you'll have ample time to catch the trolley any time you want as you enjoy some of the best sights in the city. Catch a ride to several Great Smoky Mountains National Park access points, or ride to the Arts and Crafts Community, the largest organized community of independent artisans in the country. There are galleries, dining locations, cultural centers, educational centers, and more in this charming eight-mile loop.
When Your Day Is Done, Head Back to Your Relaxing Gatlinburg Cabin
Even riding the free trolley can wear a person out – there's so much to take in! After your day of enjoying the city, you can retreat to your very own getaway cabin in Gatlinburg. At Diamond Mountain Rentals, you'll find cabins to suit any family size, from two to 16! The Twilight Point is a great example of a cabin that sleeps four, with plenty of room for stretching out and fun amenities to boot! Enjoy the Jacuzzi or the hot tub, the pool table, or the DishTV. Cook your own meals together in the fully equipped kitchen (just bring food!) and take them outside to eat on the deck with amazing mountain views.
The Trolley Is Fun Every Day
There's almost no way to take in everything Gatlinburg has to offer on just one day. The trolley can also take you to the Ripley's Aquarium, a great place to take kids of all ages. Walk through an underwater tunnel to feel as though you are a part of the undersea scenery, and visit the penguins before you go! Then hop back on the trolley to find so much more. If you want to visit even more places in Gatlinburg, such as Dollywood, the Ober Gatlinburg Ski Area and Amusement Park, the many city parks, or even jet down to Pigeon Forge, you can also pay $2 per day for unlimited access to the four other trolley routes in Gatlinburg.
Book Your Cabins in Gatlinburg Today for an Unforgettable Vacation
When you hear "walkable" city, you may get excited about all the unique nooks you can find – or you may get tired just thinking about walking all over a whole city. Luckily, Gatlinburg has plenty of other ways to find those special memories that you'd miss if you drove. The free trolley is an excellent option for those who wish to skip a day of walking. Let your private hot tub at your Gatlinburg cabin melt away your stress, and then take a relaxing trip on the Gatlinburg free trolley all summer long!