Sensational Steakhouse in the Smokies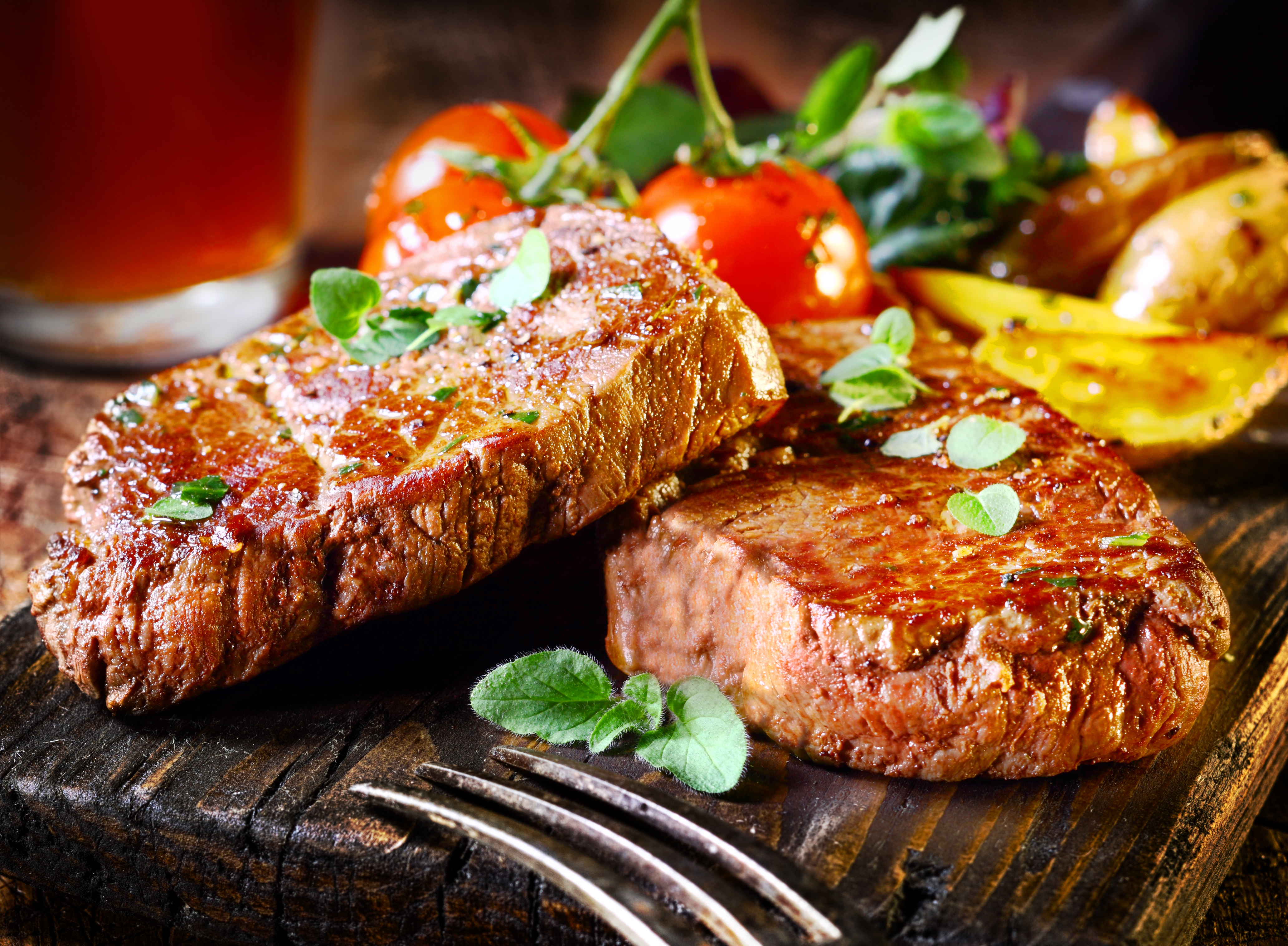 There is nothing quite like an authentic steak dinner. A choice cut of meat cooked to perfection is truly a thing of beauty. If you are ready to sink your teeth into the best steak in the Smokies, pay a visit to the Cherokee Grill. Located minutes away from our cabins in Gatlinburg, this stellar steakhouse offers premium steaks, seafood, rotisserie chicken and more.
Savory Steaks
Cherokee Grill specializes in serving up expertly prepared steaks brimming with juice and flavor. All 12 steak options come with Tennessee blue cheese grits or mashed potatoes, freshly baked bread and an additional side. The Cherokee Grill steak menu features classic options like New York Strips, Filet Mignon and Teriyaki Sirloins. In addition to these traditional dishes, Cherokee Grill also serves unique steak creations such as the Blue Cheese Sirloin, which is smothered in blue cheese crumbles, mushrooms and sundried tomato sauce.
Other Fare
If someone in your party doesn't like steak, don't worry! Cherokee Grill offers a wide selection of non-steak options. Guests can choose from tempting salads, gourmet burgers, delectable sandwiches and a plethora of seafood and chicken entrees. Cherokee Grill also has a special gluten free menu which is perfect for guests with dietary restrictions.
After a delicious dinner at Cherokee Grill, guests will be ready to relax in one of our cabins in Gatlinburg. Diamond Mountain Rentals offers cabins, chalets and condos nestled in the stunning Smoky Mountains. Visit our Rental page to find the perfect place to spend your next Smoky Mountain vacation.