Summer Fun: Things to Do in Gatlinburg This Summer
It's July and summer is in full swing! Gatlinburg is THE place to be during the summer time! Did you know our Gatlinburg cabins are only 5 minutes from downtown? Don't miss any of the summer fun with our favorite things to do in Gatlinburg!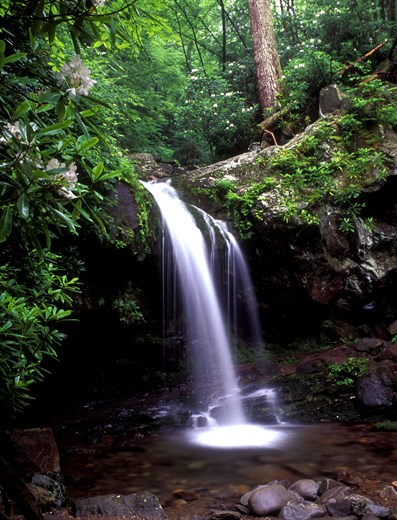 The temperatures are at their peak; the sun is shining; and you're trying to find fun things to do in Gatlinburg. Summer is a popular time for visitors in Gatlinburg and the Smoky Mountains. Here are some fun things to do in Gatlinburg this summer that may even keep you cool!
Go-Karts
What better way to beat the summer heat than racing around the track in go karts? Go karts are a thrilling attraction the whole family can enjoy! Buckle up and get ready for the ride of a lifetime! You'll be thankful for the wind blowing in your hair with the sweltering summer heat.
Grotto Falls
One of the main reasons people visit the Smoky Mountains is for the incredible trails! If you're looking for an easy/moderate trail, Grotto Falls is the perfect summer hike! This 2.6 roundtrip hike has amazing cascading falls to enjoy along the way! Bring your camera and enjoy the breathtaking falls of the Smoky Mountains. The breeze will help cool you down. Be sure to pack water and snacks for the trip.
Tubing
Enjoy a leisurely float down the river in your own tube. Bring the family and tie your tubes together and float together! This activity is a great way to catch some rays while enjoying the sights and sounds of the Smokies! Bring your bathing suit and something cool to drink.
Escape Game "Captured"
Enjoy the air conditioning and take a break from the summer heat! This Pigeon Forge attraction is very popular lots of fun for the family! What is the Escape Game? There are four games to choose from, varying in difficulty and themes! You'll be in groups trying to escape from the room in record time! This game is fun for children and adults. You may even break a record or two while you're there!
There are lots of fun things to do in Gatlinburg! Book one of our Gatlinburg cabins and enjoy summertime in the Smoky Mountains! We have cabins to accommodate all of your needs! We look forward to seeing you this summer!