Tips for November Hiking in Great Smoky Mountains National Park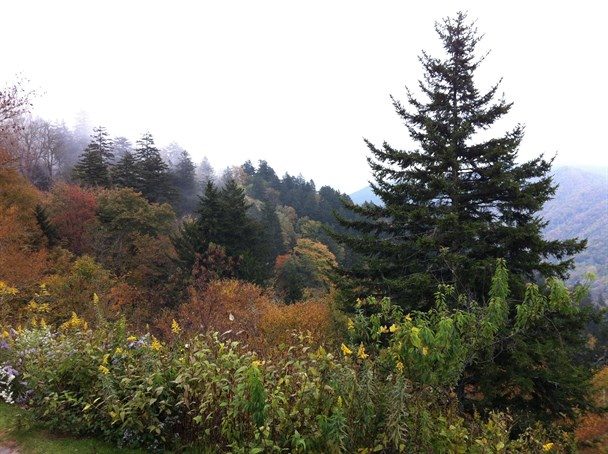 Among the many desirable things to do in Gatlinburg while staying in a Gatlinburg cabin with Diamond Mountain Rentals is hiking. As the temperatures cool off, you will find that you can go further distances with less crowded trail ways in the fall and late fall versus the summer season. Hiking is a favorite among many though a lot of people fail to prepare properly as the seasons change - so do the hiking necessities. Take a look at a few tips to consider while hiking in Great Smoky Mountains National Park this November.
Choose Your Trail Destinations With Care
It has happened before in November, and it will happen time and time again - Snow. Snow is not uncommon in the higher elevations during the month of November, especially the later part of the month. The temperatures will continue to drop as fall levels off into the winter season. It is important for you to consider choosing trails that are deemed snow-free. the higher you go, the colder it gets. You may be unaware, but Great Smoky Mountains National Park is actually considered a rainforest for the extravagant amounts of rainfall, tricky climate, and a plethora of plant species and wildlife. That says unpredictable all over it. Always practice safe hiking, check Great Smoky Mountains National Park service website for updates, warnings, alerts and news to stay on top of things prior to your departure. It may be a good idea to also contact any local ranger stations for surrounding conditions. Safety first!
Always Let Someone Know Where You Are and Where You're Going
It is imperative that you always let someone close to you know exactly where you are, where you plan to go, and when you will contact them on your return back to the town where you have signal for contact. In the event that something unfortunate were to come about, you have someone in the know who will be able to give friends and family information. You have to keep in consideration that you are in the wilderness where anything can happen. This is why it is always smart and considerate to be properly prepared. It is recommended to hike with a companion during this time of year. Two heads are better than one!
Pack Your Trail Pack With Care
Every seasoned hiker is aware of the Ten Essentials to keep in your pack while on the trail. If you are new to the outdoors and hiking or simply need to brush up on your pack necessities, we've got you covered! The Ten Essentials should be carried in your pack at all times, all year round, no matter what. These essentials are even more important during the late fall and winter as the weather becomes changing and more unpredictable. The ten life-saving essentials include the following: fire starter, extra food, flashlight, first aid kit, SPF UV protectant, extra clothing, matches, pocket knife, compass, and a topographic map.
Now That You Have the Ten Essentials - Add Extras to Your Pack During Fall and Wintry Months
Layer, Layers, Layers! Be sure to pack extra heavy clothing and keep it dry. It is suggested to have clothing made out of sweat-wicking and moisture-wicking materials to help keep your body dry.
Headlamps and any other form of extra flashlight with an extra set or two of backup batteries is a great addition to your pack. The days fall shorter towards the end of the year, which means that darkness falls quickly on the mountain. keeping a headlamp could save you if you fail to keep track of time.
Sleeping quarters such as an emergency shelter, a small tent or ENO with a rain fly, sleeping bag - something that you can stay safe and dry in should you find yourself needing to stay the night on the mountain.
Pack plenty of extra food, such as handheld non-perishable items full of protein. Power bars, nuts, dried fruit, beef jerky, etc. You will want to plan to bring plenty of water with you as well to keep your body hydrated during exertion.
A cell phone with location services turned on and a backup battery. If anyone were to need to find you, they can use the GPS location services on your phone to give rescuers a general vicinity to comb through.
Always use common sense and know when to stop, turn around or stay put. Consider filing trail report for others like yourself as well. Now that you know the hiking essentials and tips for fall trekking, get out there and have some fun exploring Great Smoky Mountains National Park.