Watch the Sun Set Over the Smokies This Summer
There is something to be said about a summer evening. As the sun disappears, the temperatures drop, the sky becomes a slew of colors and the twilight hour begins. If you've ever watched a sunset, you know how truly beautiful it can be. The sky turns different hues of pink, purple, orange and blue. The act of the sun going down for the day is something magnificent. Add the Great Smoky Mountains to the mix and you have the picture perfect evening. Did you know you can watch a breathtaking summer sunset right from the porch of one of our Gatlinburg cabins?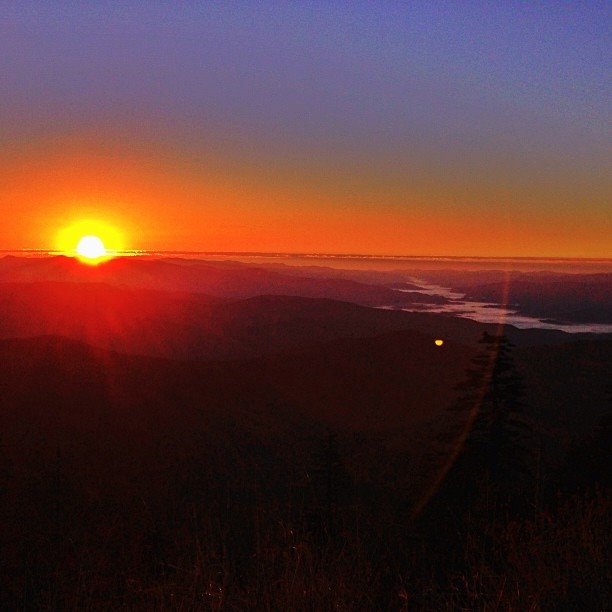 Our cabins are located in the heart of the Smoky Mountains. With nature all around and Gatlinburg only 5 minutes away, you can enjoy the finest Smoky Mountain views from the luxury of your own mountain cabin. What is more memorable than a picture worthy mountain sunset? Bring your sweetheart for a romantic getaway. Make dinner on the grill and open a bottle of wine. Or bring the family and make lifelong memories in your home away from home. Enjoy the nature around you and breathe in the mountain air!
At Diamond Mountain Rentals, we have a wide variety of cabins to choose from. Our cabins are luxurious and offer elite amenities for guests to enjoy during their vacation. These amenities include porches with stunning mountain views, hot tubs, pet friendly cabins, game rooms, comfortable beds, washer/dryer, fully equipped kitchens, wireless internet, satellite TV and more. Amenities vary by cabin and are listed in the description of each rental.  
Watch the sun set over the Smokies this summer in one of our beautiful mountain cabins with your family and loved ones. Take a picture and tweet us your sunset @DMRCabinRentals! Book your cabin today and enjoy the painted mountain sky at dusk.