Why Mountain Vacations are the Best Place To Spend Fall Break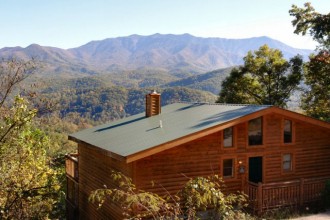 So you have a few days off right in the middle of the fall season, also known as fall break! You're trying to decide a place to take the kids for a few days away, but you can't decide. Well, that's where we come in! Mountain vacations are truly special no matter the season. However, fall is the MOST enchanting time of the year, and we want you to have the best fall break yet! Let's take a look at our Gatlinburg cabins and go from there.
Our Gatlinburg cabin rentals are the perfect place to take a break for a few days. How do we know? Could you imagine spending a few days with your family, only a short drive from Gatlinburg, with the Smoky Mountains in your backyard? Our Gatlinburg cabins are clean, comfortable and accommodating for small, medium and large parties of people. We even offer pet friendly cabins for your convenience! Don't spend extra money boarding the dogs when they can come along for a Smoky Mountain getaway!
Back to why mountains are the best place to spend fall break. Have you ever visited Gatlinburg during the fall? The streets are filled with fall decor; the mountains are different shades of orange, red, brown and yellow. Fall festivals are taking place at every turn and pumpkin patches are officially open for the season! Trails and hikes are enjoyable again since the weather is cooling off and the scenery is livening up, if only for a short while before winter hits.
Who doesn't love the start of fall? The temperatures are ideal; the atmosphere is stunning; and the holidays are right around the corner. Our Gatlinburg cabin rentals embrace the best parts of fall break with stunning views, hot tubs and fireplaces for the crisp nights. Where else could you imagine spending a few free days over fall break?
Did you know that the Smoky Mountains has some of the most sought after fall foliage views in the United States? Come see for yourself this fall!
Book your stay today and experience the magical Smoky Mountains during the fall season.