Winter Hikes You Don't Want to Miss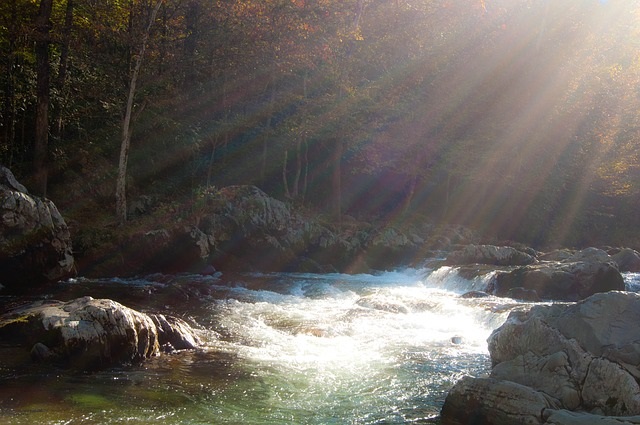 It's winter in the Smoky Mountains but that does not mean you have to stay cooped up indoors all winter long! In fact, winter in the Smokies is extra magical so you don't want to miss out on the chance to explore the great outdoors. But, we know that trying to pick the right trail is hard (even without taking into consideration the wintry weather) so we thought we would help you out! Here are our top 3 favorite winter hikes you don't want to miss.
First on our list is Alum Cave Trail! This hike is great no matter what season it is but we especially love it during the winter months. The hike offers the best of everything - 360 degree mountain views, incredible rock formations, and a rushing stream. In the winter the hike is a little extra special because the stream ices over and the mountain view is covered in a dusting of snow! It's magical. This is also a good choice for a winter hike because it is a lower elevation hike and moderate in difficulty - making it ideal for those brisk winter days.
Porter's Creek is next on our list! Follow the trickling creek, explore remnants from the Elbert Cantrell farmstead, and take in the beauty of a Smoky Mountain winter. You can walk a little further and discover the incredible Fern Branch Falls! In the winter you can see ice formations and maybe the waterfall might be frozen leading to fantastic wintry views. It's a 4 mile round trip hike and at a lower elevation - which is perfect for chilly days in the mountains!
Last on our list is Andrew's Bald! Nothing compares to a clear view of the Great Smoky Mountains and that is why Andrew's Bald is on our list of top winter hikes in the Smokies. The 3.5 mile round trip hike leads up to a beautiful bald mountain that is perfect for sitting back and enjoying the majesty of the Smokies. But, in the winter it is even more incredible. As you look out onto the mountain ridges that seem to go on for forever instead of lush greenery you see a sparkling snow-capped mountain - and it is stunning! It's definitely one of our favorite views of the Smoky Mountains.
The very best part about hiking the Smoky Mountains in the winter time is the fact that you get to come back to a cozy cabin when you're done. That's right! Spend the day trekking through the frosty forest and come back to a warm cabin. You can snuggle up by the fireplace or soak the night away in the steaming hot tub all without losing a fantastic view of the Smokies. Call us today and start planning your visit!