Winter Wonderland Family Adventures in Gatlinburg - Part 1
Many people take vacations in the summer and that's definitely a great time to connect with family as kids are out of school. Another awesome time to take a family vacation is in the winter. Gatlinburg beckons with the only ski resort in Tennessee, Ober Gatlinburg. While skiing is a popular sport at Ober (along with snowboarding), in this first part of our winter adventure series we'll concentrate on snow tubing and the Ober Wildlife Encounter, and tell you all about these so you can plan a fun trip with your children. Kids aren't the only ones who love these activities; the grownups can be found screaming with joy as they go down the snow tube course!
The first thing we want to let you know about is that snow tubing tickets can be a bit hard to get as sessions sell out fast. It's always a good idea to plan ahead as they sell the tickets on a first come first served basis. Sometimes weather can interfere with tubing; but mostly tubing up at Ober goes through early spring (it began this year on November 22.) A quick call to 865-436-5423 will give you all the info you need. Note that tickets are only sold in person at the onsite ticket offices.
Now on to the fun (click the image below to play snow tubing video from this year at Ober):
Tubing sessions are 90 minutes long and Ober provides the tubes. You can slide down and you won't have to walk back up the hill. Kids of at least 6 and 42" tall can go solo; younger kids need to ride with an adult. It's such a fun sight watching everyone go down on the multiple tubing runs! Make plans to visit Ober soon for this great family activity. Who's going to go fastest? Mom, Dad, or the kids? How many tubing runs can you get done in 90 minutes? Time yourself and see who does the most! Or time yourselves and see who does the fastest individual run! Make believe you are in the Olympics and try for a record! Tubing is a great way to get the whole family outside and enjoying the crisp winter air.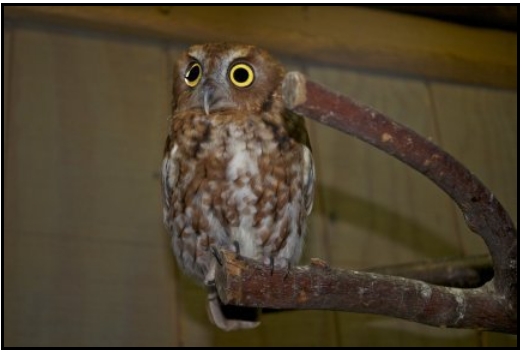 After you all recover from a brisk morning cascading down the tubing course, it's on to the Wildlife Encounter. This is a really fun place, especially for kids. Visit penguins, black bears, skunks, raccoons, and many birds of prey. You'll even see flying squirrels, bobcats, river otters and more amazing animals. This makes for a fun activity any time of year, but sometimes in the winter Ober welcomes new bear cubs to the Wildlife Encounter. You may be fortunate enough to see them! Not only is the Wildlife Encounter fun, it's a great learning experience for kids. Answer their questions when they ask why owls' eyes are so wide. Watch them marvel at the otters and the raccoons. There's nothing like an animal exhibit to excite children and pique their curiosity.
Now is the time to plan your Gatlinburg vacation and Diamond Mountain Rentals looks forward to having you stay with us. Watch for part two in this series as we explore skiing lessons at Ober. Everyone in the family can learn to ski or expand on their skiing skills with lessons delivered at Ober by the Gatlinburg Snowsports Center. More next time!