World's Most Unusual Mini Golf Course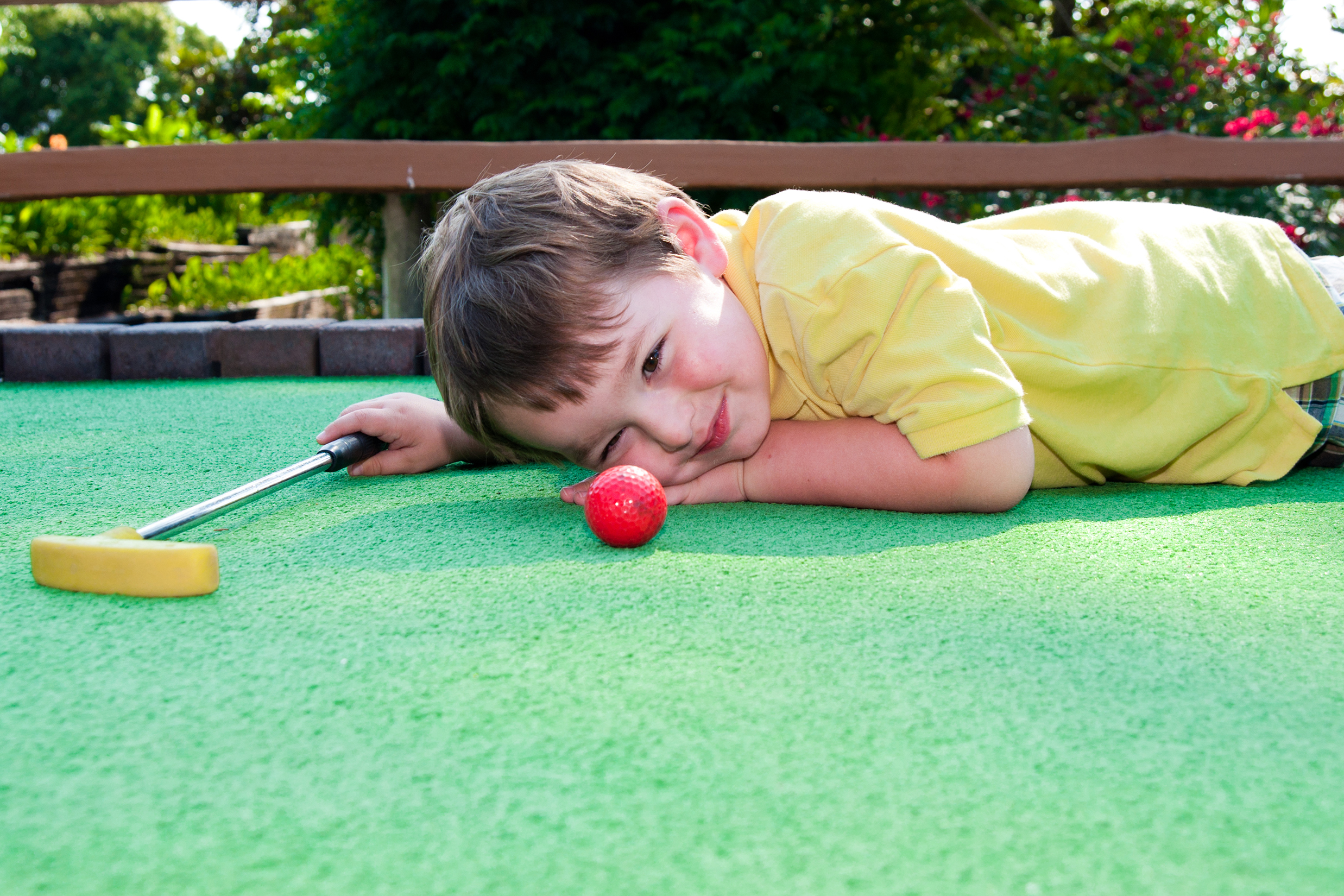 After a long day of hiking the trails in the Smokies, or wandering through the streets of Gatlinburg, you may be in need of some recreation time. Well, Hillbilly Golf is just the right place to head to the hills and enjoy a relaxing game. Renowned for being one of the world's most unusual miniature golf courses, Hillbilly Golf is a Gatlinburg attraction that will provide an exciting and unique adventure for the whole family, children and adults alike. As one of the best Gatlinburg mini golf adventures, Hillbilly Golf is sure to be a fun time!
To get started on your golfing escapade, hop onto the Incline to catch a tram ride up 300 feet to the top of the
mountain. Hillbilly Golf is great for visitors who are looking for spectacular views and a relaxing atmosphere. Along your ride, you will enjoy tremendous views of the city and surrounding nature areas.
Once you reach the top, two challenging, yet enjoyable, eighteen hole mini golf courses greets you. Both courses offer their own special obstacles, from outhouses to rocky walls and wishing wells. One of the local favorites is adorned with an adorned antique tractor, which may just stump your family. While playing, you will descend about halfway down the mountain, and then will take the tram back to the bottom after finishing up. If time allows, it is certainly recommended to try your hand at both courses to maximize your family's fun.

The cost is only $12 per person, but make sure to bring cash because credit cards cannot be
accepted. For the affordable price, families are able to enjoy an exciting game of miniature golf and the tram ride up the mountainside. It is an ideal activity for those hot, summer days in the Great Smoky Mountains, since the area is nicely shaded from the sun. Or, come at dusk and watch the lights turn on and illuminate the course. Whatever time of day you choose, Hillbilly Golf will provide a cool and enjoyable playing experience unlike any you have experienced before.
After visiting this Gatlinburg attraction, you may be interested in checking out some of the other 'Gatlinburg Area Attractions' listed on our website. We, at Diamond Mountain Rentals, would be happy to help you plan your vacation to the Smokies, so contact us at (888) 430-4060 to book your stay!