Pet Friendly! 3 Bedroom Gatlinburg Cabin | Diamond Mountain Rentals
Pet Friendly! 3 Bedroom Gatlinburg Cabin
You'll have all the view and more in this 3 BR/3 BA true log chalet with 2200 square feet of open floor plan and all the amenities. Large living/dining area with Cable TV/DVD/VCR. Charter High Speed Internet available. Pool Table along with gas fireplaces both in living area. All bedroom are King Master Suites with large closets, full baths, and cable TV w/ DVD/VCR player. One bedroom is located on the main level with the remaining two bedrooms located on the lower level. Association swimming pool available in season from Memorial Day thru Labor day weekend. Clubhouse available for family and friends. Outstanding views. Located in Gatlinburg just 3.5 miles from the Gatlinburg "strip." Only 1.7 miles to ROCKY TOP SPORTS CENTER.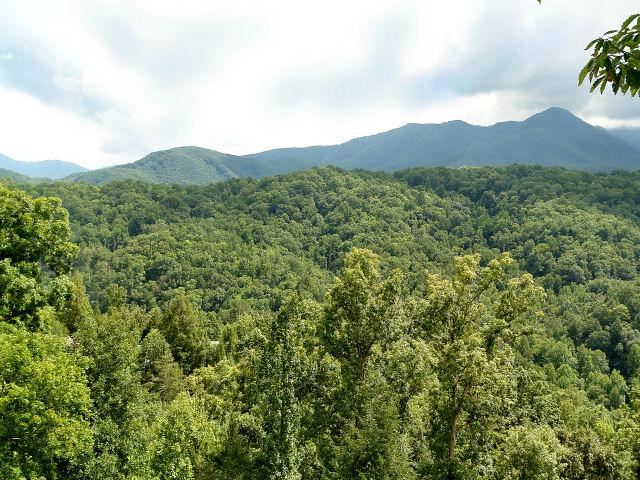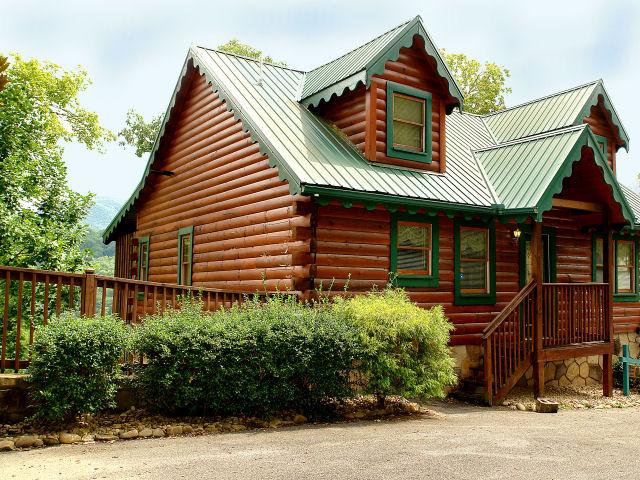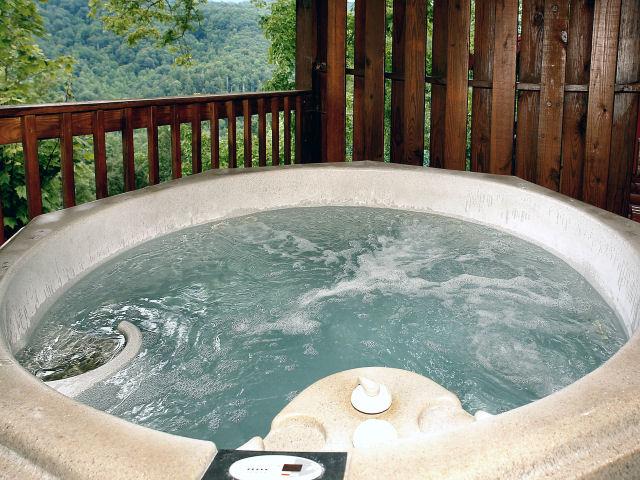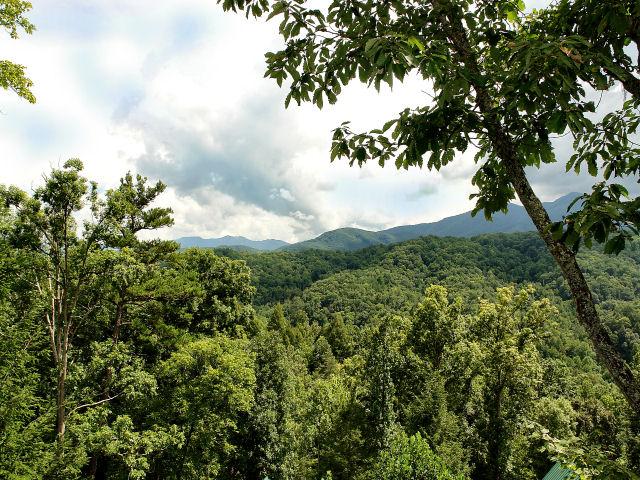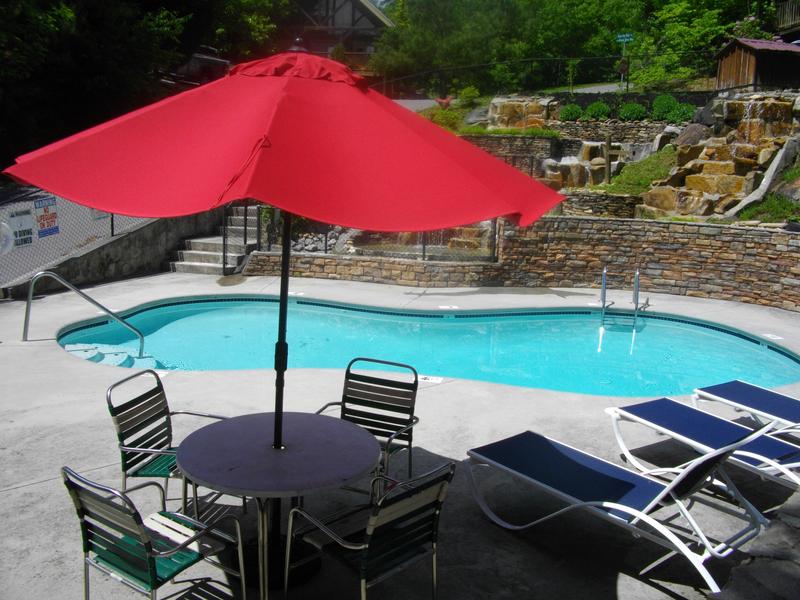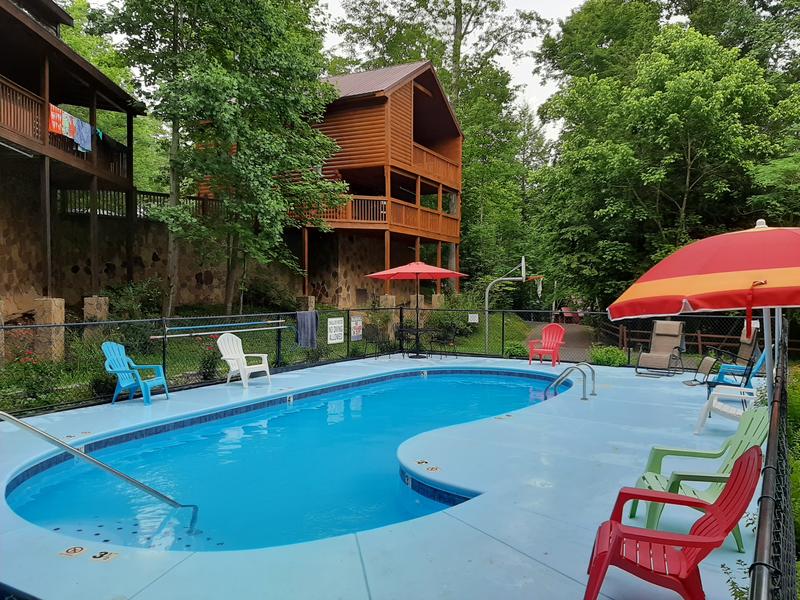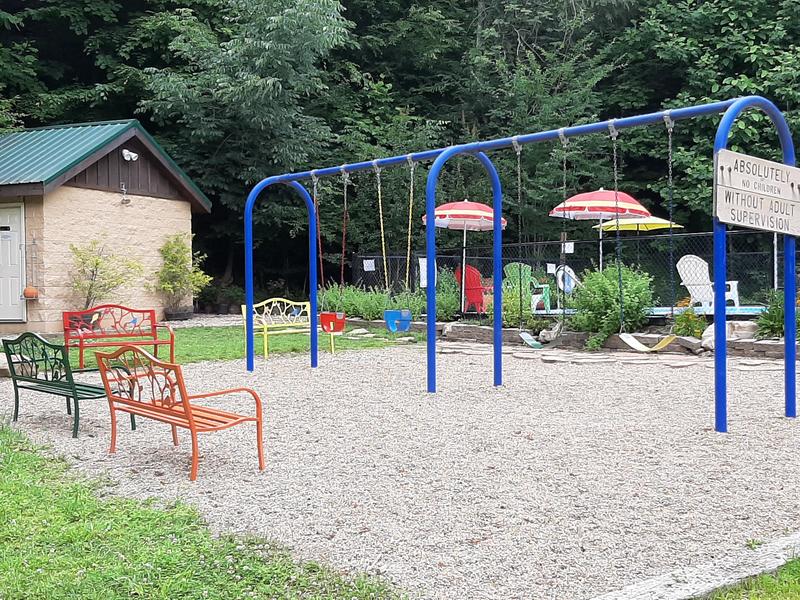 Amenities
Gas Fireplace (Inside) (1)
Washer/Dryer
Hot Tub
Internet Access Ethernet Cable
Fireplace(s) (1)
Pet Friendly
Sleeper Sofa (1)
Pool Table
Air Hockey
King Bed (3)
Full Bathrooms (3)
Square Foot (2250)
DVD Player
Internet Access Wireless
Association Swimming Pool
Coffee Maker
Toaster
Microwave
Central H/A
Cable/Satellite: Charter Cable
Equipped kitchen w/basic pots & pans
Towels/Linens Provided
Dishwasher
Ice Maker
Flat Screen TV
Ironing Board/Iron
Reviews
M. Terracciano - 8/8/2019

Great We had a great time. Great place

Wesley - 1/16/2021

You'll have the views in this 3 BR/3 BA true log chalet with 2200 square feet and all the amenities.

C. Bauer - 7/28/2019

We had a wonderful time in a great location. Definitely will return. The pictures look smaller than the actual space

Holly - 12/4/2020

Beautiful cabin, great location, and was so impressed with how clean our cabin was. Highly recommend!

Lacee - 7/18/2020

We really enjoyed our stay at the cabin. It was the perfect layout for our needs and the balcony views were AMAZING! It was close enough and also far enough from town, that it allowed us some nice peace and quiet. I love that all of the rooms had king beds and their own bath as well. The only things I would change is the bedding look quite old and dingy. The comforters were old and the "white" sheets were not white. Also, the stove was a hit or miss as well. But other than those things, I would definitely recommend to others.

m. Piekarski - 3/7/2020

Beautiful view. Very clean cabin. Close to everything.

T. Daniels - 6/5/2020

The pictures online do not do this place justice! It is absolutely beautiful and well maintained. Much bigger than I expected. The only downfall, if you consider it a downfall, was how close the neighbors were and no grass for the dog. Pet friendly but no patch of land for the fur baby! Location and view was breathtaking. Would definitely rent again! Absolutely worth every penny!

J. Faulk - 4/23/2019

Wonderful home for our family to enjoy the Gatlinburg area.

R. Grant - 12/25/2019

We had a great time at the cabin. Very nice views of the mountains and property was well kept. Management was very responsive and helped us with everything we needed.

Dora - 7/17/2021

We enjoyed our visit to Gatlinburg. The cabin was close to downtown Gatlinburg. It had ample room for the eight of us.

Anna Rishi - 6/24/2018

Great area! Already planning to visit again next year! The cabin was exactly what I was looking for. Plenty of space for my large family. I love that each bedroom had private bathroom and access to the balcony. The view is beautiful. The only complaints I have is the hot tub jets did not work very well and we could not get the outdoor gas fireplace lit. Also, this was a pet friendly cabin but there is really limited space to take the dogs out for bathroom breaks. Other than that everything was perfect. I plan to book the same cabin next year, Submitted: Jul 23, 2018 | Stayed: June 2018

Jane - 6/11/2021

Excellent roomy accommodations. Cabin had comfortable beds, working electronics, relaxing hot tub,, rocking chairs to enjoy the balcony views. Would enjoy a return trip.