Gatlinburg Ski Cabin: 2 bedrooms - 2 baths
Gatlinburg Ski Cabin: 1 King + 1 Queen Bedroom - 2 Full Baths - 1 Mile from Ober Gatlinburg
Located on Ski View Lane just 6/10's mile off of Ski Mountain Road and just 1 mile from Ober Gatlinburg and the Gatlinburg Bypass. This vacation getaway is complimented with 1 king master bedroom suite w/ full bath. Queen size second bedroom with adjacent full bath, all on the main level. Sleeper sofa bed in living area. Charter cable in both living area and master bedroom. VCR/DVD player in living room. Kids and family can enjoy both the all year round association indoor pool, inside therapy, and indoor sauna. Indoor game room adjacent to pool and hot tub area. Great patio area for friends and family. Charcoal grills available in common areas. Fully equipped kitchen for preparing those home away from home cooked meals and helps save some dollars from eating at restaurants. Great screened in rear porch area with some great mountain views. Great family fun for all seasons.

NOT PET FRIENDLY! (Pool is open with restrictions.) Pool is open 10 am to 8 pm m-f and closed Wednesdays. Saturday 10am to 6pm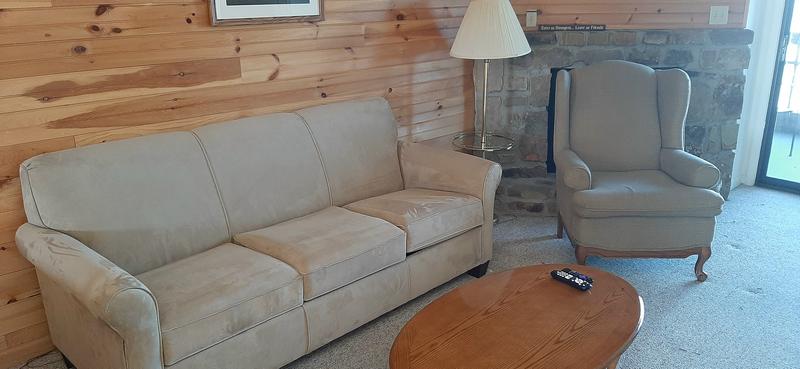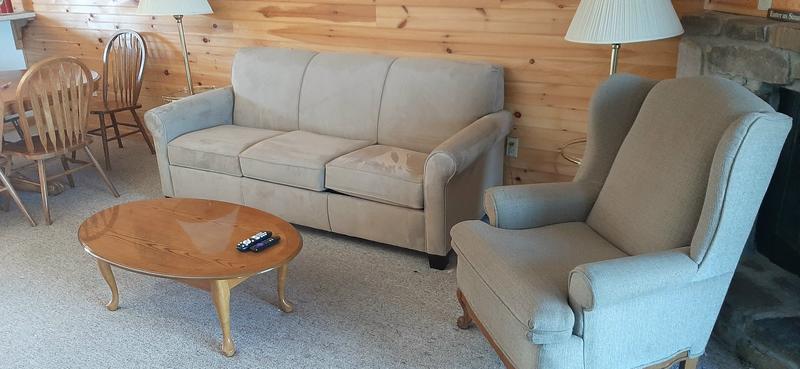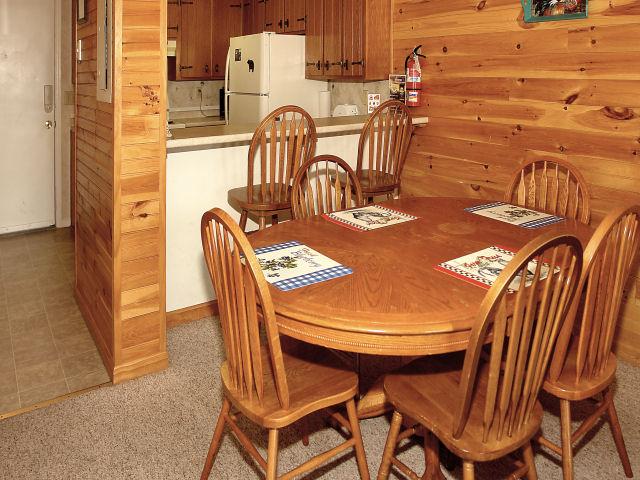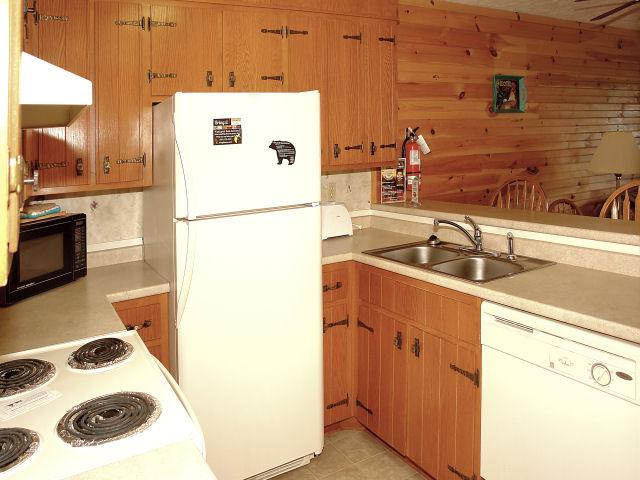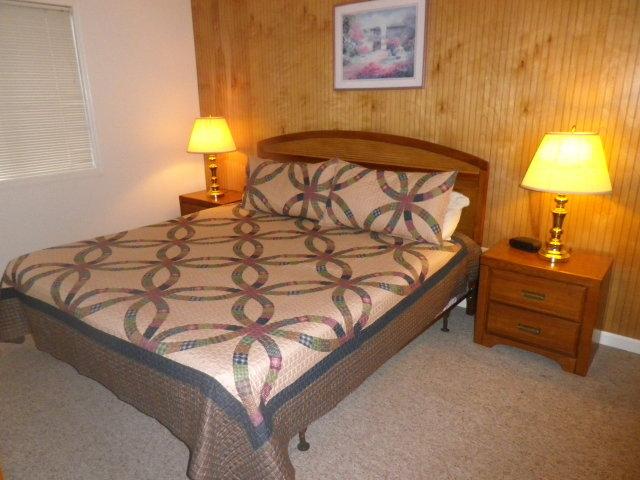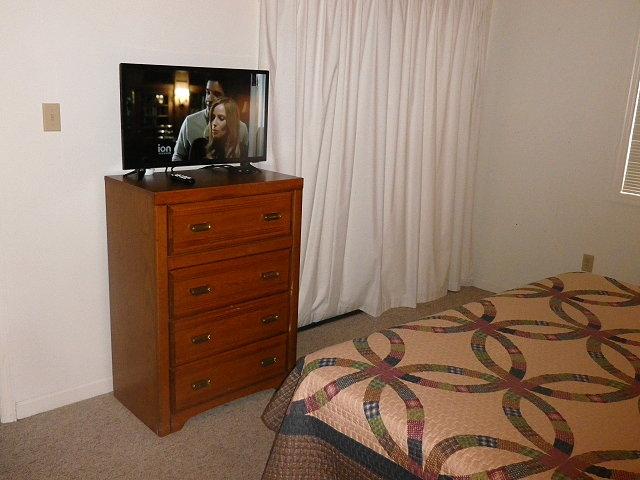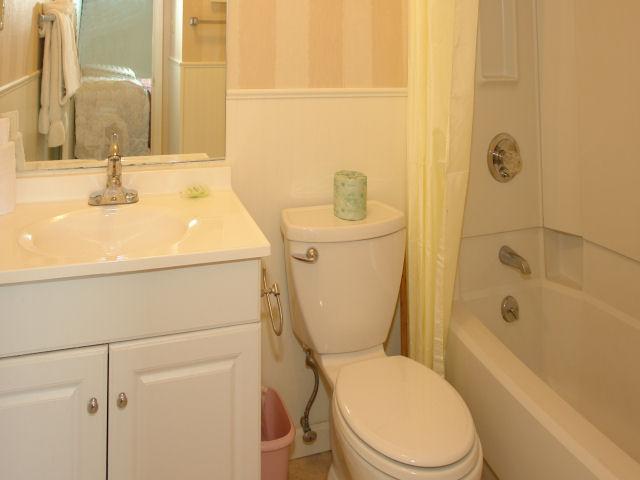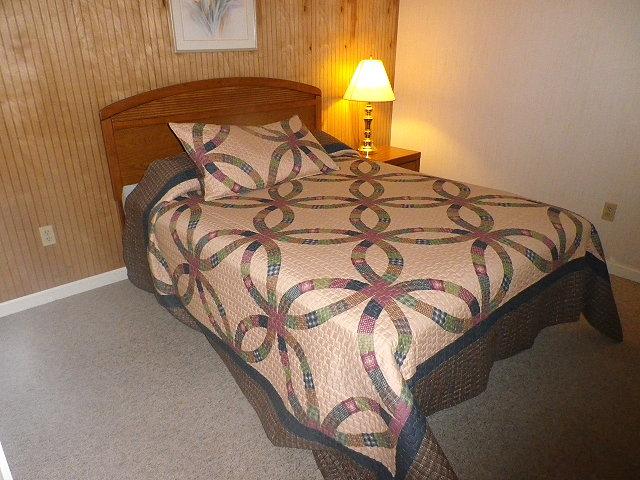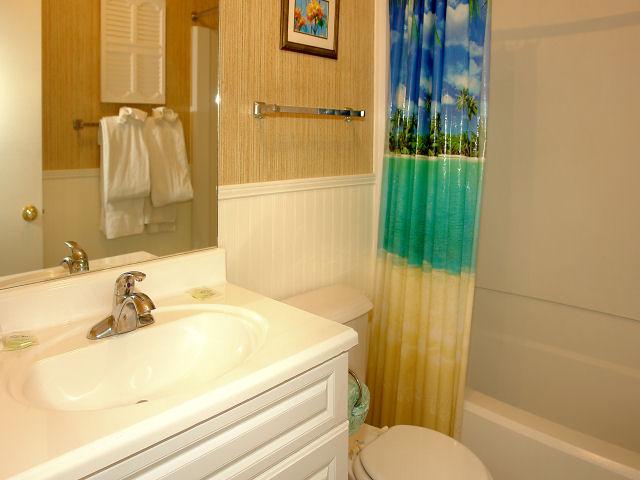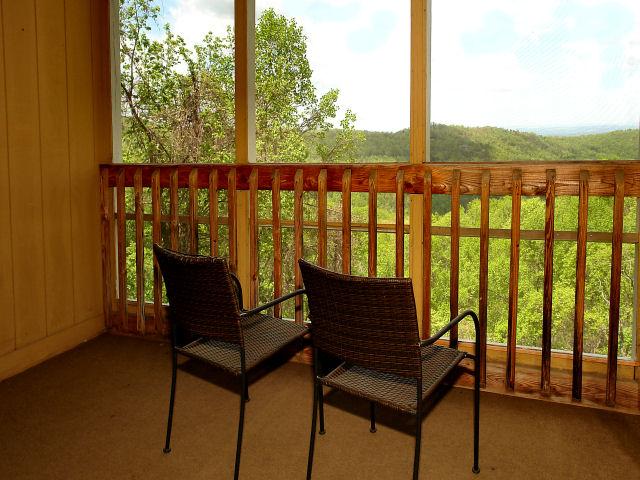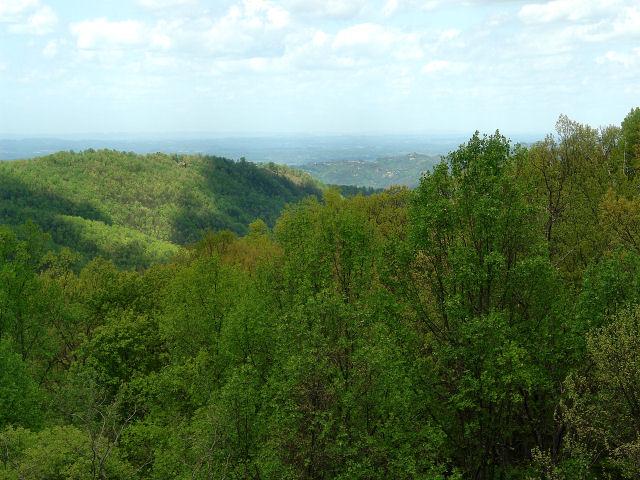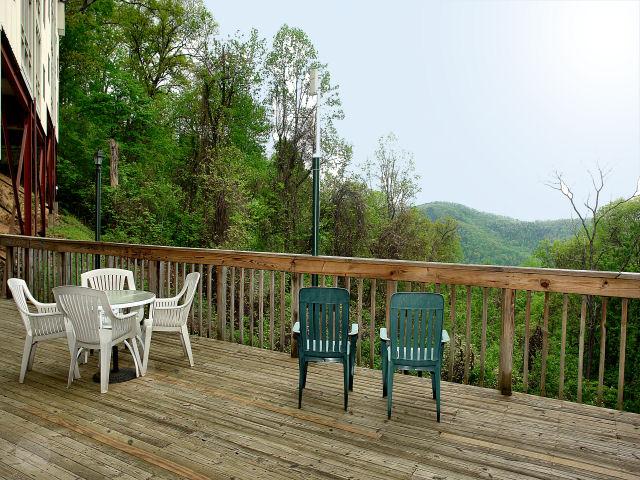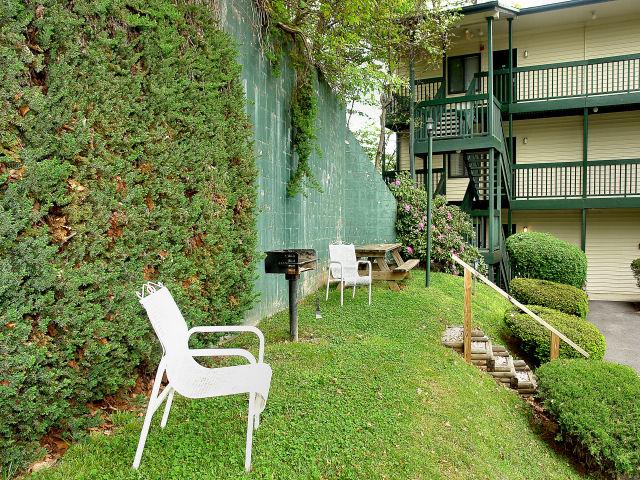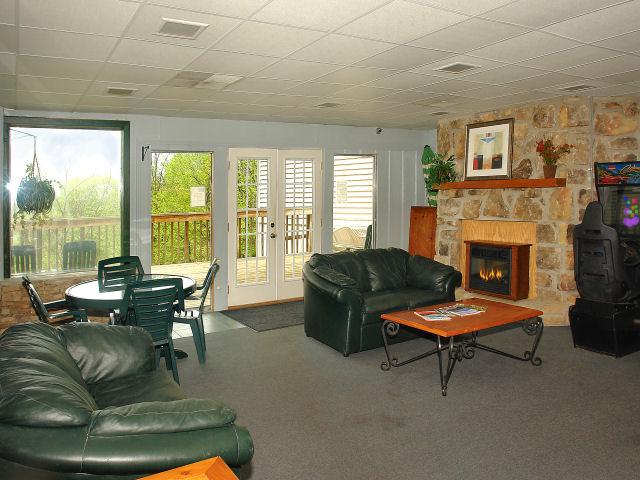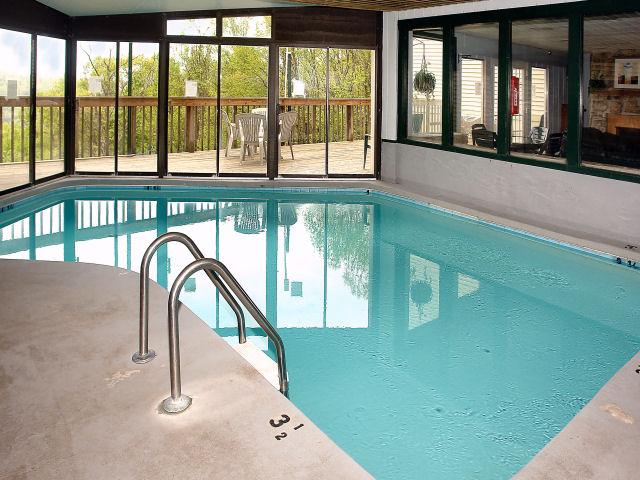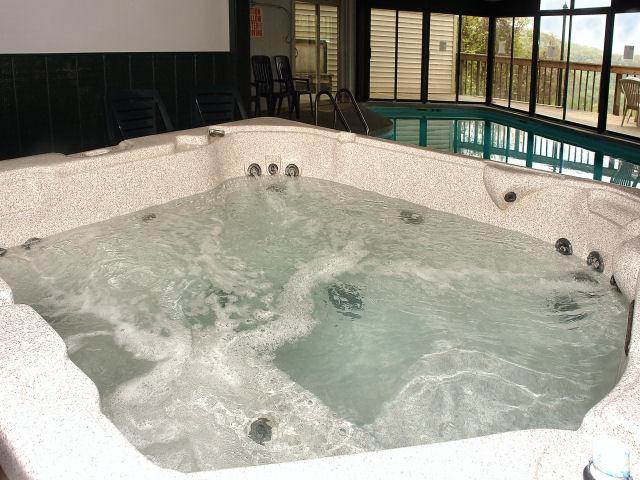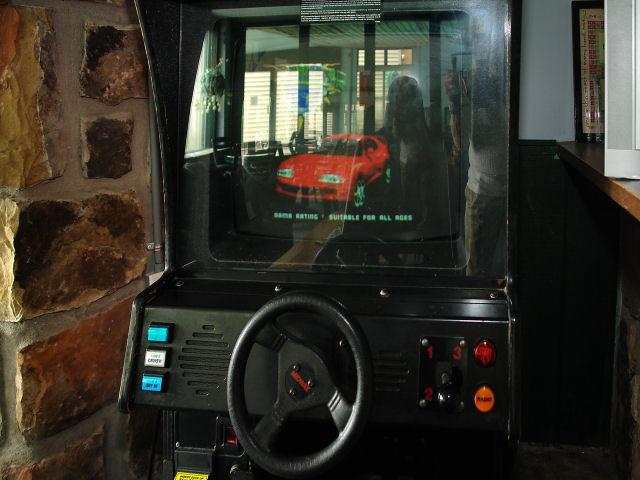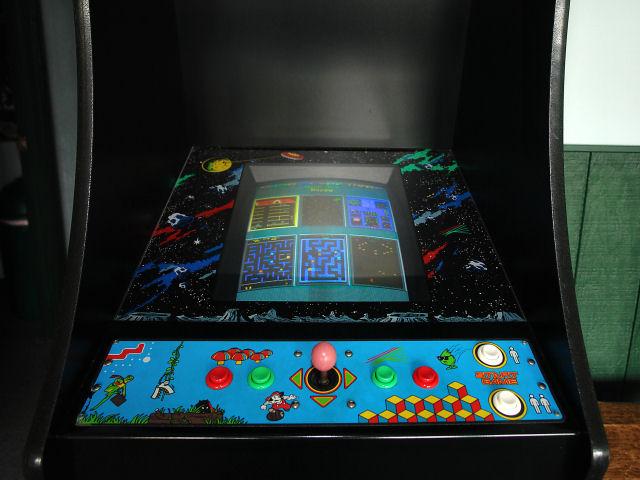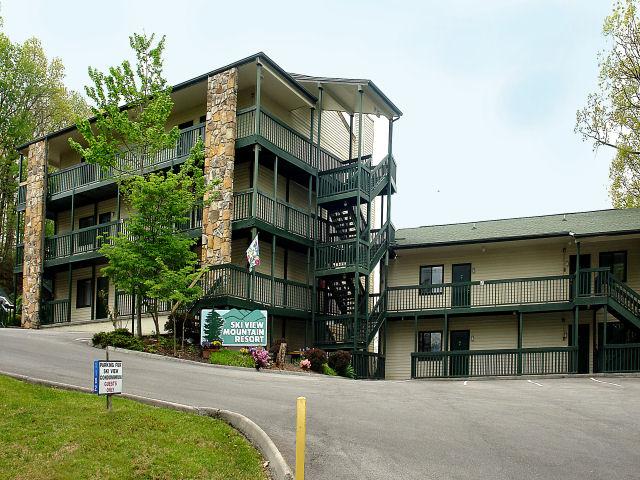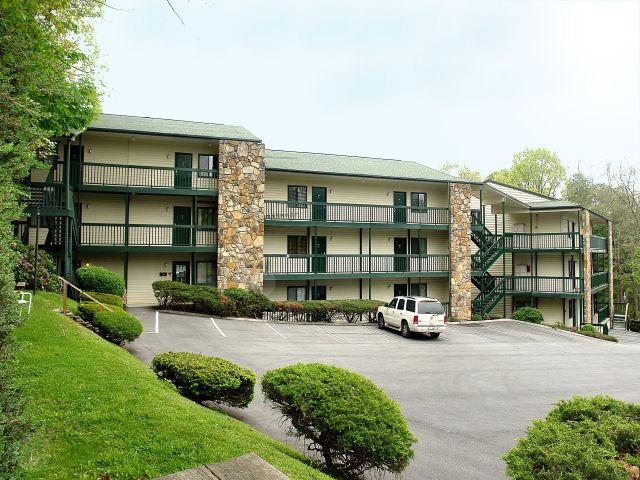 Amenities
Washer/Dryer
Sleeper Sofa (1)
Condo
King Bed (1)
Queen Bed (1)
Full Bathrooms (2)
Square Foot (1000)
DVD Player
Fireplace (Electric): 1
Coffee Maker
Toaster
Microwave
Central H/A
Cable/Satellite: Charter Cable
Equipped kitchen w/basic pots & pans
Towels/Linens Provided
Dishwasher
Ice Maker
This property is no longer available. Please view our current rentals here
Reviews
Marshall - 5/26/2021

Great getaway tucked away in the mountains. Super easy to get to town and to attractions, but off the beaten path enough to be quiet and actually be in the mountains.

C. Santiage - 8/21/2020

Thanks for everything and is real nice place to stay

W. Fanning - 11/27/2019

It was just like the pictures. Very quiet with great views of the mountain. The screened in porch was perfect. I would stay there again with good weather.

M. Harper - 10/2/2019

Great location on top of a mountain away for all the hustle and bustle of the city. Beautiful view from the balcony. Condo had everything we needed for our stay.

M. Burris - 6/25/2019

We really enjoyed our stay. The condo was very clean. The view was great. The winding mountain road was a bit sketchy.

J. Litton - 3/22/2019

Excellent! I plan to recommend and come back to this place. I thoroughly enjoyed my stay. It was quiet and peaceful. I have no complaints. This will be my go to place from now on.

Cheryl Feit - 12/26/2018

Lovely Smoky Mountaint Retreat ★ ★ ★ ★ ☆ We loved the mild weather, and lovely Smoky Mountains. Hiking was perfect, and just being in our condo, looking outside was a treat. There were also many indoor activities for the rainy day in town. The unit itself was comfortable, but could use a little TLC., mostly cosmetic. The property manager was kind enough to help me out when I called, asking for a spaghetti pot, and broiler pan. The major kitchen appliances in the unit were fine, but the lack of some basic small items was a challenge. The unit would be fine for those who don't care to cook very much. We enjoyed our stay, and would come back to the area again.

George Morris - 9/12/2018

Very clean and comfortable.The sofa bed was bad.Was hard to sleep on it.Besides that it was very nice.Would stay again.

Angie Edmonds - 7/3/2018

Absolutely beautiful spot in the mountains. Manager was amazingly helpful, condo was great. We loved how the condo was so close to absolutely everything we wanted to do as well as the beautiful drive just getting to the condo. We will undoubtedly stay here again! Submitted: Jul 30, 2018 | Stayed: July 2018

Shelley - 6/22/2018

The condo was nice! The ride there and trying to figure out how to get there was annoying! We loved the condo! The only complaint was the $40 VRBO fee that I think the owners should have to pay out of their percentage! Not the customer. Also the directions there to the condo could improve !