Pet-Friendly Gatlinburg 2 bedroom cabin
Gatlinburg Log Chalet: Two Beds + Two Baths - Classic Chalet in the Smokies!
Honey Bear Hideaway is one of the most spacious cabins in the area. It features 2250 square feet with 2 bedrooms and 2 bathrooms. A family of 4 would fit comfortably in this cabin with plenty of room to spare. Honey Bear Hideaway is pet friendly so you can bring a pet and spend vacation time together. It is located only 3.5 miles from downtown Gatlinburg. The location makes it easy to quickly make a stop for a big breakfast before a fun day exploring Great Smoky Mountains National Park or shopping in town.

This chalet includes everything you need for a great vacation including an equipped kitchen, featuring appliances and cookware. Relax and enjoy TV with cable, Internet, a cozy gas fireplace, and hot tub. Honey Bear Hideaway is perfect for a romantic getaway! Spend quiet moments enjoying the beautiful view off the back deck. The deck offers a roof so that you can take in the mountain vistas under any weather conditions.

Don't let this amazing Gatlinburg cabin pass you by! Book your Smokies vacation now!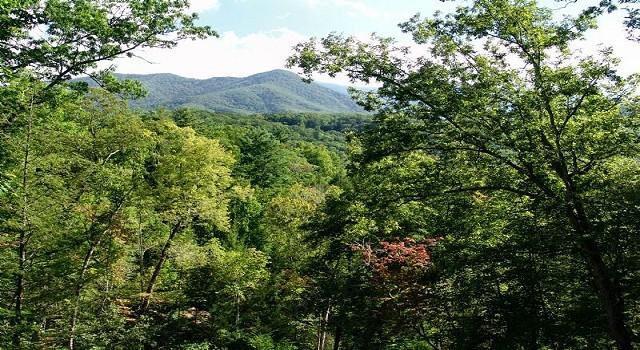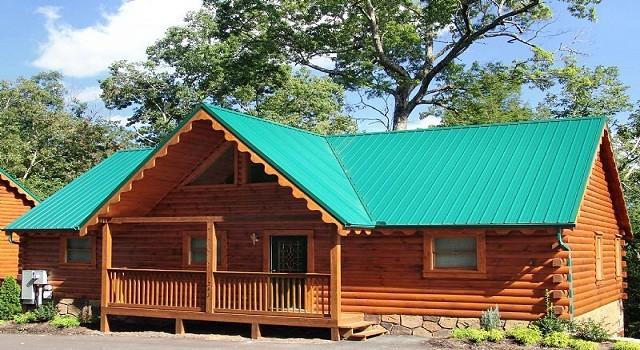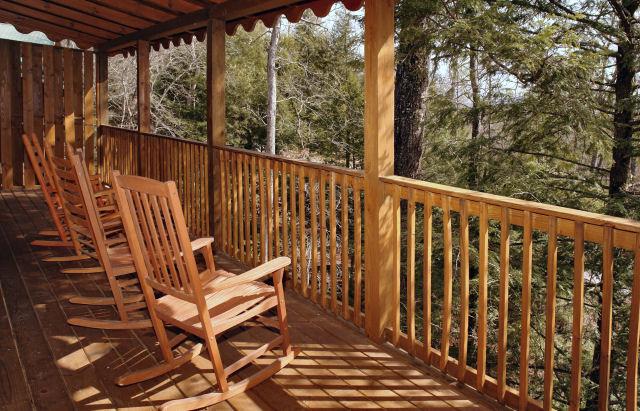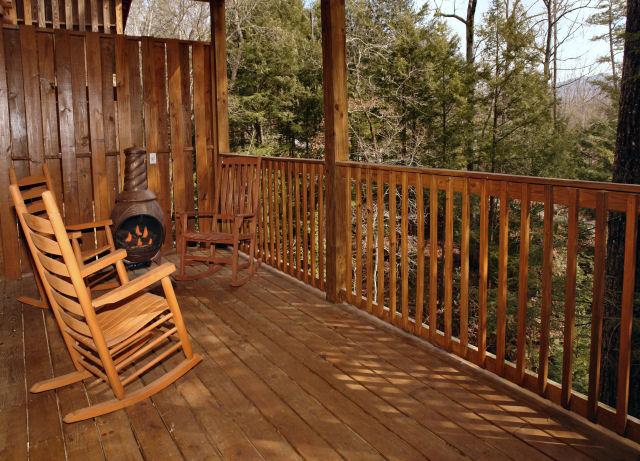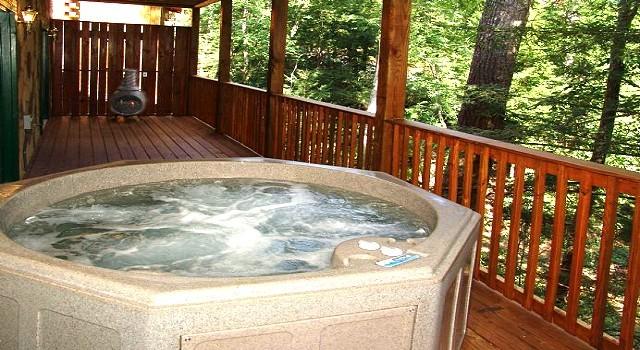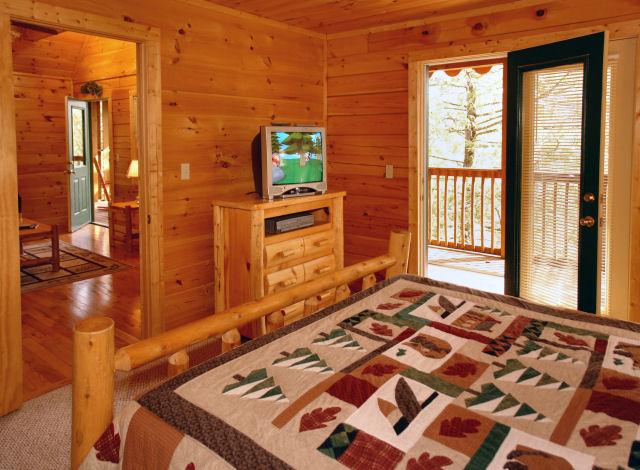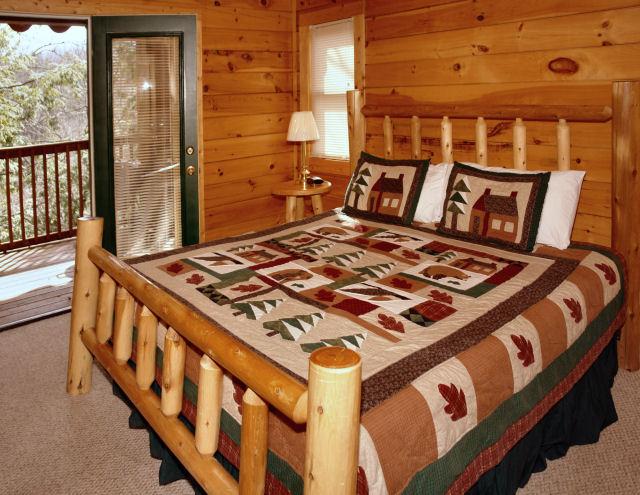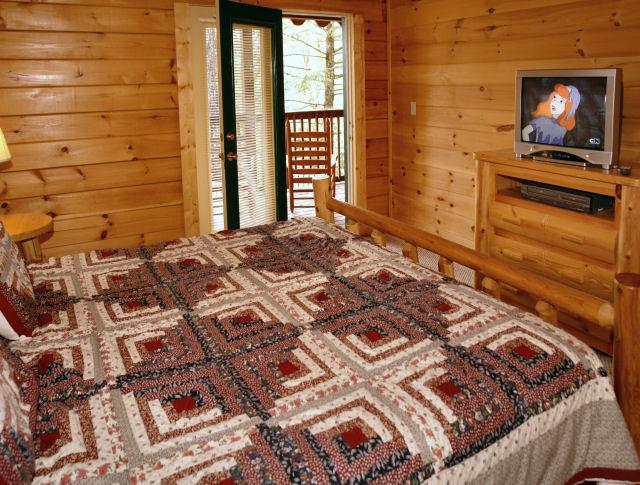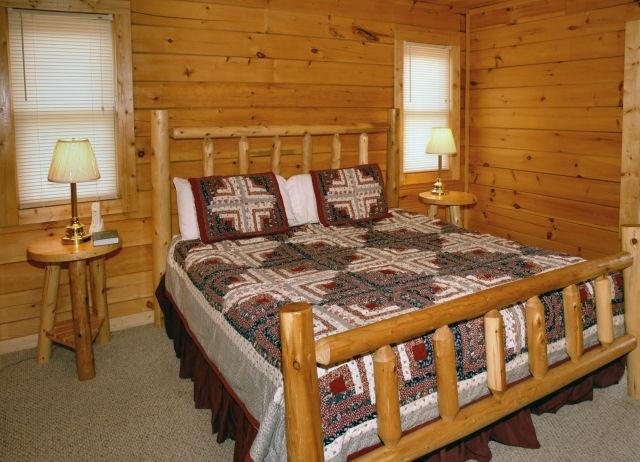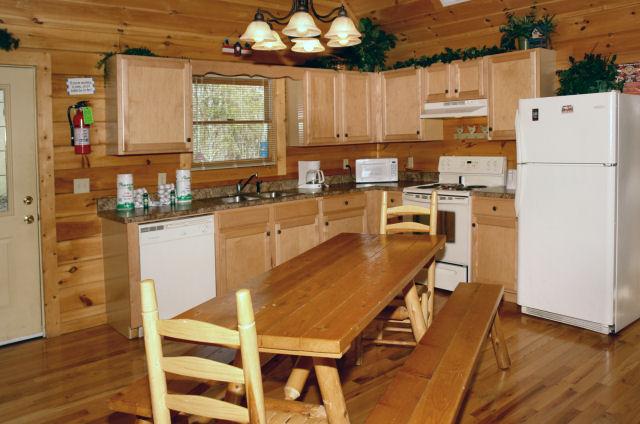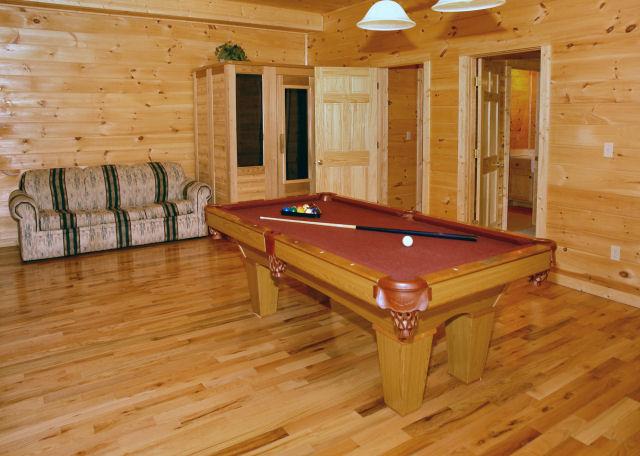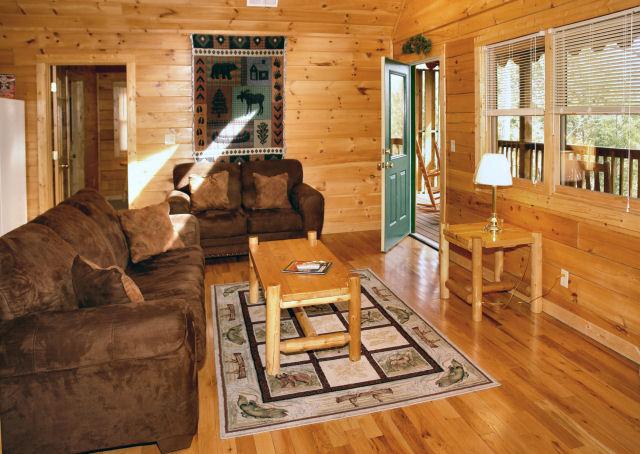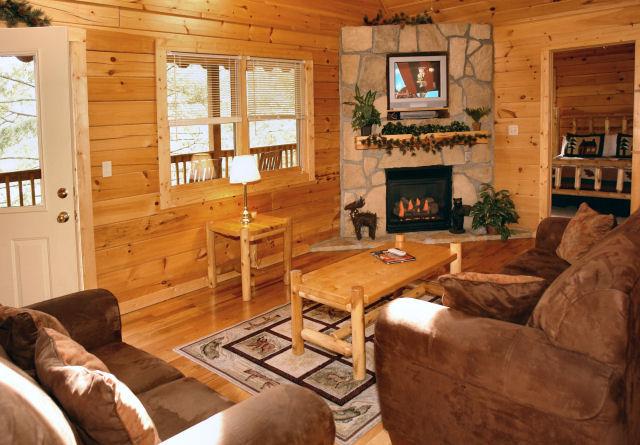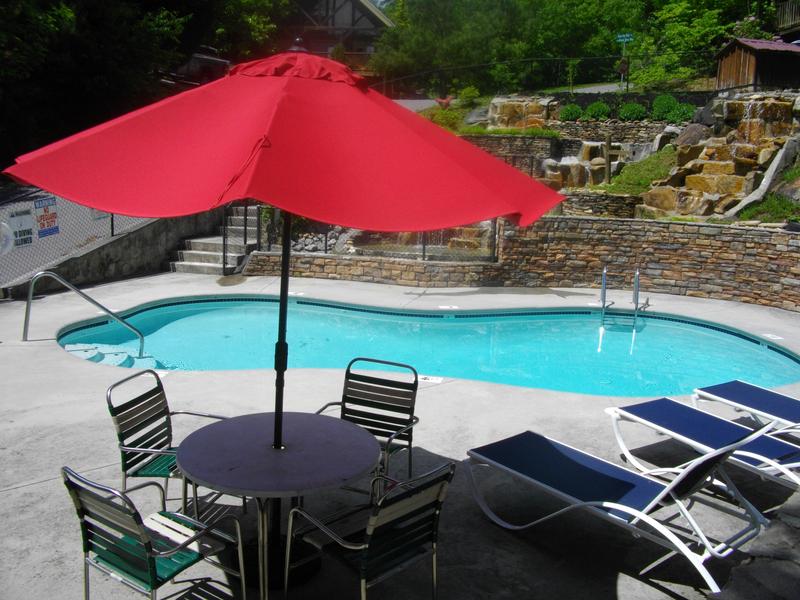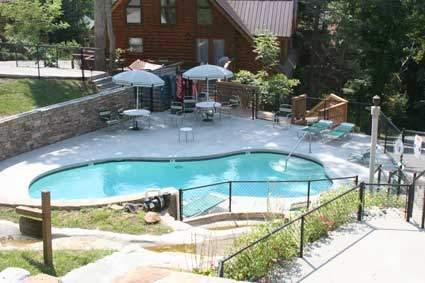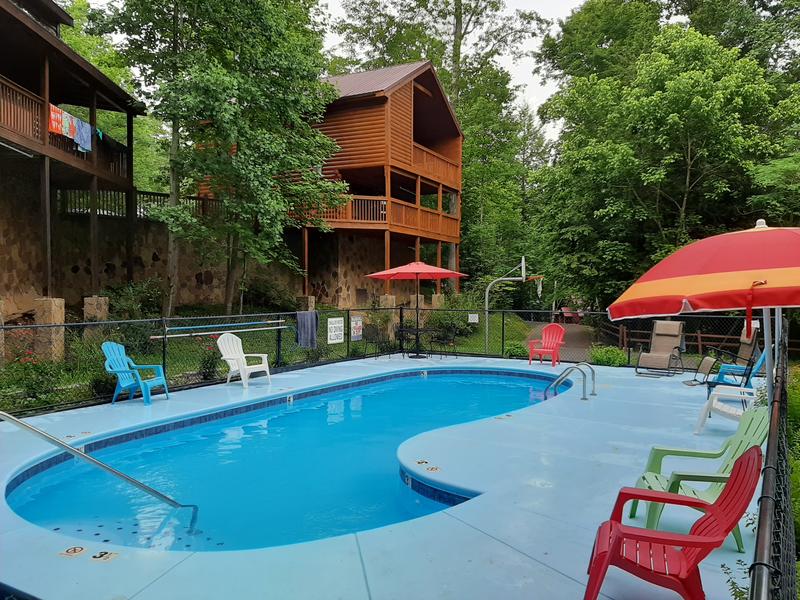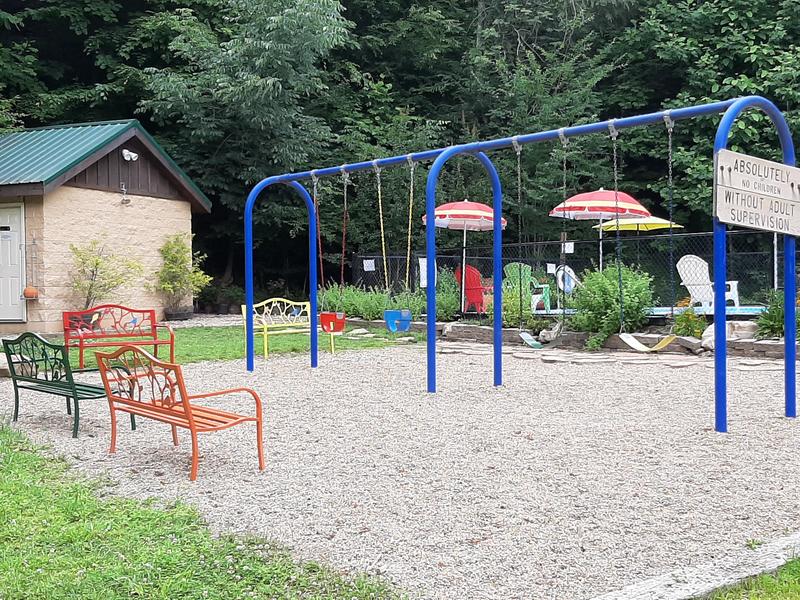 Amenities
Gas Fireplace (Inside) (1)
Washer/Dryer
Hot Tub
Internet Access Ethernet Cable
Fireplace(s) (1)
Pet Friendly
Sleeper Sofa (1)
Pool Table
King Bed (2)
Full Bathrooms (2)
Square Foot (2250)
DVD Player
Jetted Bath Tub (2)
Internet Access Wireless
Association Swimming Pool
Coffee Maker
Toaster
Microwave
Central H/A
Cable/Satellite: Charter Cable
Equipped kitchen w/basic pots & pans
Towels/Linens Provided
Dishwasher
Ice Maker
Ironing Board/Iron
This property is no longer available. Please view our current rentals here
Reviews
VRBO - 3/23/2021

Property was everything that the listing stated. Location was great just far enough away from the crowds but close to everything.

Wendy - 6/23/2018

Lovely Cabin ? ? ? ? ? We enjoyed the cabin. The floor plan is nice and the back decks are great. The kitchen was pretty well stocked with pans, etc. When we arrived, we arrived to a row of cabins located very close to each other. This was really not a problem, but just not what we expected. Also, this is rented as a pet friendly cabin. However, there is really no place to take your dog to potty other than across the street in very small patches of grass. So if you are planning to bring your dog, please know that there is no place for them to run and they end up being on a leash all the time when outside. Overall, I would recommend this place as long as you are aware of these few issues.

Nicole Taylor - 7/12/2018

Beautiful house The cabin was amazing. Hills was pretty steep but summer time was no issue on that part. Only thing I would say I didn't like was the pictures show the pool right near the cabin when actually you have to drive a good piece and then parking was almost non existent plus it was a small pool kind of connected to another cabin. But overall the rest was amazing.. Submitted: Aug 13, 2018 | Stayed: July 2018

Jason - 10/28/2020

Great location just outside of Gatlinburg. Well maintained.

Chalee - 3/15/2021

Very easy check in process and close proximity to store and downtown. Lots of space for all to spread out.

VRBO - 11/5/2020

We had a great time during our stay at this cabin. Plenty of room for our family. We were able to see some bears while seating on the porch. Enjoyed our vacation and would recommend to others

Bobbie - 7/6/2020

Great getaway for a few days with family! Lots of room and close to everything! We loved it!

Denise Waffle - 12/21/2018

Enjoyed our Christmas vacation The cabin was great for our mountain family Christmas! It was the perfect size for 9 of us. Although I would recommend bringing an air mattress if you have more than 8 people. The pull out couch did not have a good mattress. It was very clean when we arrived. Had to call the office because the front porch light was not working, but they promptly came to fix it. And called for additional trash pickup which they also responded to quickly. Overall, everyone enjoyed our stay.

B.Burke - 8/21/2020

Wonderful property. We would love to come back. Loved the hot tub and sauna! Thanks!

Leah - 9/4/2020

Our family of 7 enjoyed our stay at the Honey Bear Hideaway. The four king en suite rooms were perfect for me and my husband, son, daughter and her husband, and niece and her boyfriend. We enjoyed the hot tub and pool. The kitchen was well equipped and we cooked dinner and breakfast in the cabin. The Great Smoky Mountains are a short drive away where we hiked and drove around taking in the beautiful scenery. We visited the Knoxville Zoo and met Tonka (the largest elephant in the U.S.), Joanna, and Edie, three elephants that my niece takes care of. We also learned that the zoo is the number 1 red panda care center in the world. There are so many dining options in Gatlinburg and Pigeon Forge. Great vacation and perfect hideaway for our stay. Thank you!

D. Vice - 10/21/2019

What a great experience my family and I had at Honey Bear Hideaway. Location was great, and the cabin was beautiful. So clean, spacious, and inviting. Although we only spent two nights there we were in town for a wedding our stay was memorable. The scenery was breath taking. I will definitely return and would highly recommend this cabin. Thanks for making our stay comfortable. The only issue we had were the jets on the hot tube did not work.

Ricky - 5/7/2021

It was a great easy process

Andra - 8/8/2020

The cabin was beautiful & spacious! We loved how every bedroom had its own full bathroom. The kids couldn't get enough of the pool table & everyone enjoyed the hot tub.

V. Leon - 9/19/2019

The cabin is so spacious. The bedrooms are king each with a bathroom. The balcony is huge. Will be coming back.

ReJena - 8/8/2020

HONEY BEAR HIDEAWAY Review #56805142 I really can't say enough good things. Every single thing in the description is absolutely accurate. The one tiny issue we had with a jet tub not working already had a part on order and when I messaged at 10:30 at night thinking someone would get it the next morning, I got an instant reply and was amazed. One thing that has absolutely no bearing on the owners is definitely the construction, not anything they can help at all but if you want serene peace and quiet make sure to call ahead and ask for a cabin that is not near construction because a lot of rental companies are building more cabins and the construction is kind of a consistent background noise unless you specifically request a cabin far away from that. We didn't care because that stuff doesn't really bother us but just a heads up for anyone who may be bothered by it. also, if you book one of The pet-friendly cabins you will want to ask for a cabin with a little bit of a yard, some of them don't have much of a yard at all because of the steep incline so you have to take Fido for a short walk and if that's not something you want to do you will want to arrange that ahead of time. We just have zero complaints, everything was absolutely lovely and we cannot wait to go back! We saw a baby bear! It was a little black bear going for a walk couldn't have been more than nine months old! Just a truly wonderful stay.

T. Baron - 7/20/2019

Only thing missing was basic salt/pepper, sugar which I didn't think to pick up at the store (which was close and fresh veggies/fruit). But everything else was absolutely perfect. Even on our short notice booking. Thank you so much!!

Tammy - 6/13/2021

The cabin was so clean, location was great!

Josh Quillen - 8/31/2018

Wonderful Cabin Everything was as advertised. Clean, comfortable, and roomy. Sauna is a great touch. Submitted: Sep 20, 2018 | Stayed: August 2018

Koob - 7/17/2020

Had a great time there. Clean, and organized! Would definitely consider on renting it again next time, and very spacious. Only thing is if you are going to use the pull out couch highly recommend to bring a air mattress instead but over all the stay was wonderful and peaceful!