Riverfront Gatlinburg Cabin - 2 Bedrooms
Gatlinburg Cabin: 2 King Beds - Location Near Stream - Cozy and Picturesque
Our log cabins are located on a mountain stream with a great view of the river. You are only 29 feet off the water! Have fun in this cabin that offers two bedrooms with king beds, and a queen sleeper sofa. With a large jacuzzi and a separate shower in the main bath and a half bath upstairs, plus a gas fireplace, you'll have everything you need.

Hungry after your day's activities? Step into the fully equipped kitchen with stove, microwave, refrigerator, and dishwasher -- all the amenities are here for a great meal and for cleaning up, too! This park like setting all on level ground is the perfect Smokies getaway. Soak your feet in this fresh mountain waterway and take advantage of the trout fishing available.

Book Lil Bit of Heaven and enjoy a unique Gatlinburg waterfront cabin experience!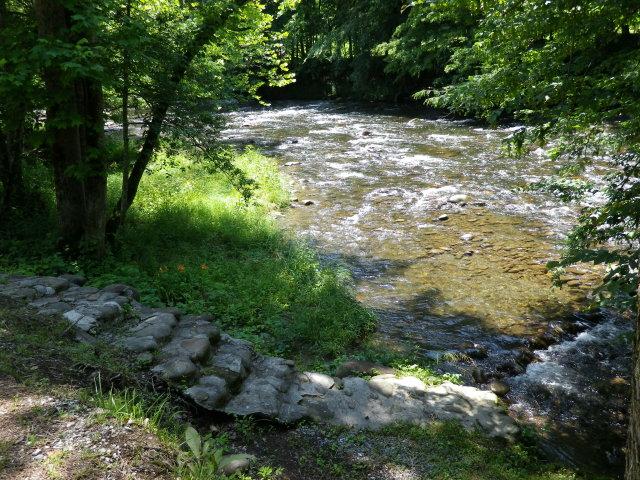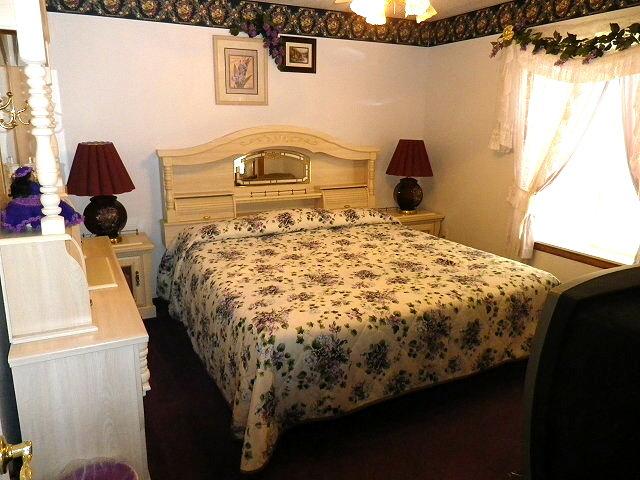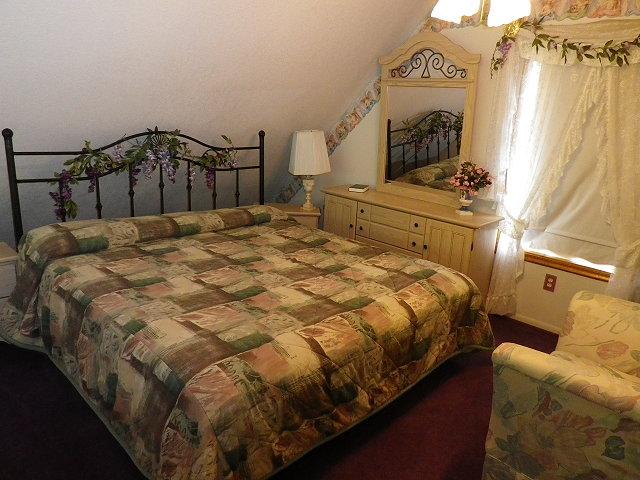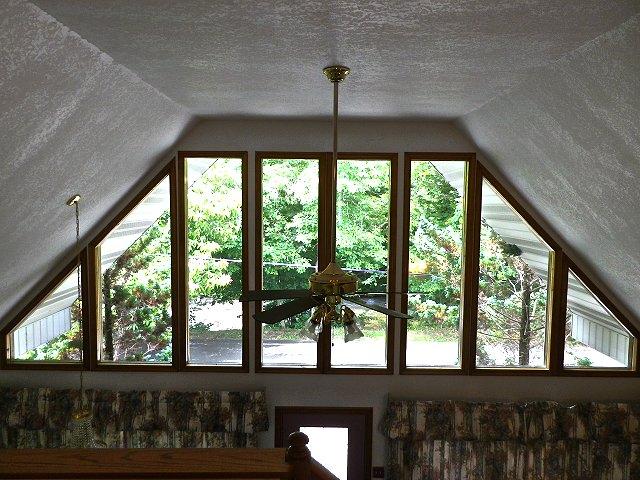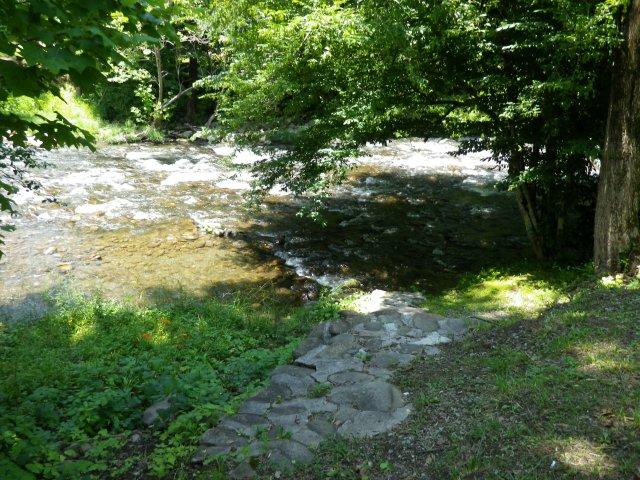 Amenities
Gas Fireplace (Inside) (1)
Jacuzzi
Charcoal Grill
Fireplace(s) (1)
Sleeper Sofa (1)
Jacuzzi (1)
King Bed (2)
Full Bathrooms (1)
Internet Access Wireless
Coffee Maker
Toaster
Microwave
Central H/A
Cable/Satellite: Dish TV
Equipped kitchen w/basic pots & pans
Towels/Linens Provided
Dishwasher
River View
Reviews
Sheila Rakes - 10/11/2018

Lil bit of Heaven? ? ? ? ? ? I loved it!! Peaceful & relaxing to watch the creek while having coffee on the porch???

V. Tolbert - 3/25/2019

Love this website, everything is listed where there will be no surprises later. Been using their service for almost 10 years.

H. Armstrong - 11/27/2019

Enjoyed the stay. My wife's mother made comment when we arrived on how clean the interior was. She said it was the cleanest of any place we have stayed in the past. Had some issues with the gas logs. Only real issue was determing which unit was which. Paper work address did not match up with number on cabin. I would stay there again. Watch out for Blue Light specials going up the hill near the Food City. City made some money that weekend. Overall, peaceful and relaxing Thanksgiving.

J. Kulick - 10/11/2019

The cottage was adorable and so comfortable! I would say I believed we were right on the River, but it was across a small road, but still right there. The kids loved exploring in the mornings and afternoon. You do have to drive into town to pick up your key, then turn back around and get to the cottage. It was written on the check in directions, so it was my fault that I didn't read it carefully. But just know that the check in is about 15 to 20 minutes from where the location is. Thanks so much, I would definitely recommend!

Henry Simpson - 8/31/2018

It was really nice. Different than I expected. In fact better than I expected The location was nice. Not very far from Gatlingburg or Pigeon Ford. The accommodations were better than expected. I would indeed stay there if i,travel there again.

B. Patel - 9/4/2020

I came here to spend long weekend with my 6 friends. Indeed it was an outstanding experience living by river surrounded by woods. The house was cozy and beautiful. My overall experience was brilliant. ( just a note : sofa bed from one side seem broken .. two people could not sleep on that, it was only bearing a single person. If you can fix that. )

Taylor - 6/22/2018

We truely loved our stay this past weekend. And we will be making another reservation with you guys ? ? ? ? ? Our experience was way more than what we had envisioned. Cabin was spiffy clean and we just can't say enough. We've already shared our weekend with friends. They wanna come too

V. Draughn - 8/21/2020

We had a Blast!