2 BR Gatlinburg Cabins Just Right for a Weekend Getaway
A weekend getaway…doesn't that sound great? At almost any time of the year, a few days away from it all is really fantastic. Yet, if you choose the wrong spot, you can end up regretting the adventure. Maybe you chose a hotel that was too crowded and noisy to allow you that so needed down time. Maybe there wasn't much to do in the area and you spent time just laying around and waiting for the hour you had to pack up and head home. Fortunately, there are 2BR Gatlinburg cabins from Diamond Mountain Rentals that will never let you down.
Understanding the Area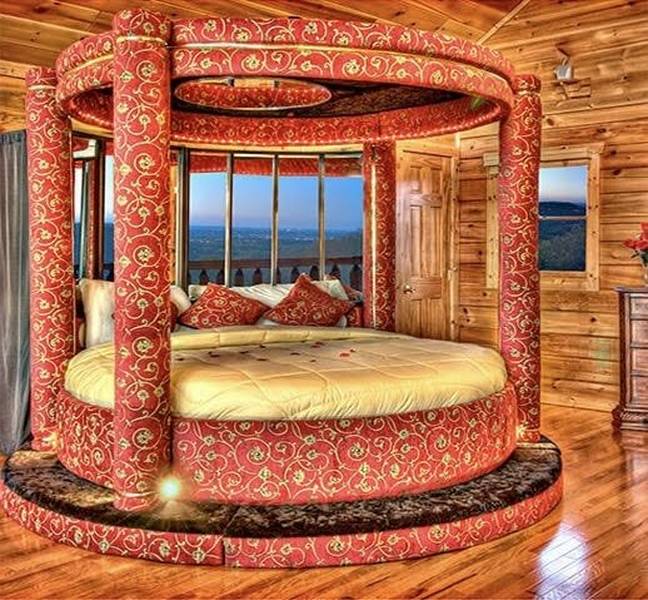 First of all, you can count on these cabins in Gatlinburg because of their location. Gatlinburg puts you close to an amazingly long list of things to see and do. Whether it is a day spent exploring the delights of the Great Smoky Mountain National Park, or the amazing attractions that fill Gatlinburg itself, these 2BR Gatlinburg cabins keep you at just the right distance from all of the fun.
For example, your weekend getaway to any of these cabins in Gatlinburg will put you close to the Aerial Tramway at Ober Gatlinburg (as well as the winter skiing). You are also close to all of the shopping and dining in town. You can take any number of guided tours or spend time at such attractions as Ripley's. Get in some golf, go zip lining, watch some lumberjacks or enjoy some whitewater rafting…it's all up to you.
Relaxing in Our Gatlinburg Cabins
Of course, your weekend spent in one of our 2BR cabins in Gatlinburg doesn't have to be all about seeing the sights or enjoying the many activities. That is because these Gatlinburg cabins have each been designed as the ultimate home away from home. For example, some of them are pet friendly, meaning the family dogs are welcome. Many feature hot tubs, fireplaces, game rooms with pool tables, WiFi and even access to a swimming pool.
Most of Diamond Mountain Rentals' cabins in Gatlinburg are also equipped with modern and full-sized kitchens. This means you can enjoy a true getaway without breaking the bank or going off your diet. Instead, prepare delicious meals and then head out to your private porch, patio or yard to savor the beautiful scenery as you enjoy breakfast, lunch, dinner or a snack.
Whether it is for a romantic getaway for two, a quick break with the kids, or even a trip with some friends, our premium Gatlinburg cabins are just right. Their great locations can put you close to some of your favorite attractions, and even within some of them, too. After all, there are some Diamond Mountain Rentals' cabins situated within destinations like the Arts & Crafts Community, the Gatlinburg Strip area and more.
With more than 200 waterfalls in the area, multiple museums, outdoor activities as diverse as skiing to horseback riding, and so much natural beauty, a stay in one of our cabins in Gatlinburg is sure to make the ideal getaway.