3 Fall Hikes to Explore in the Smokies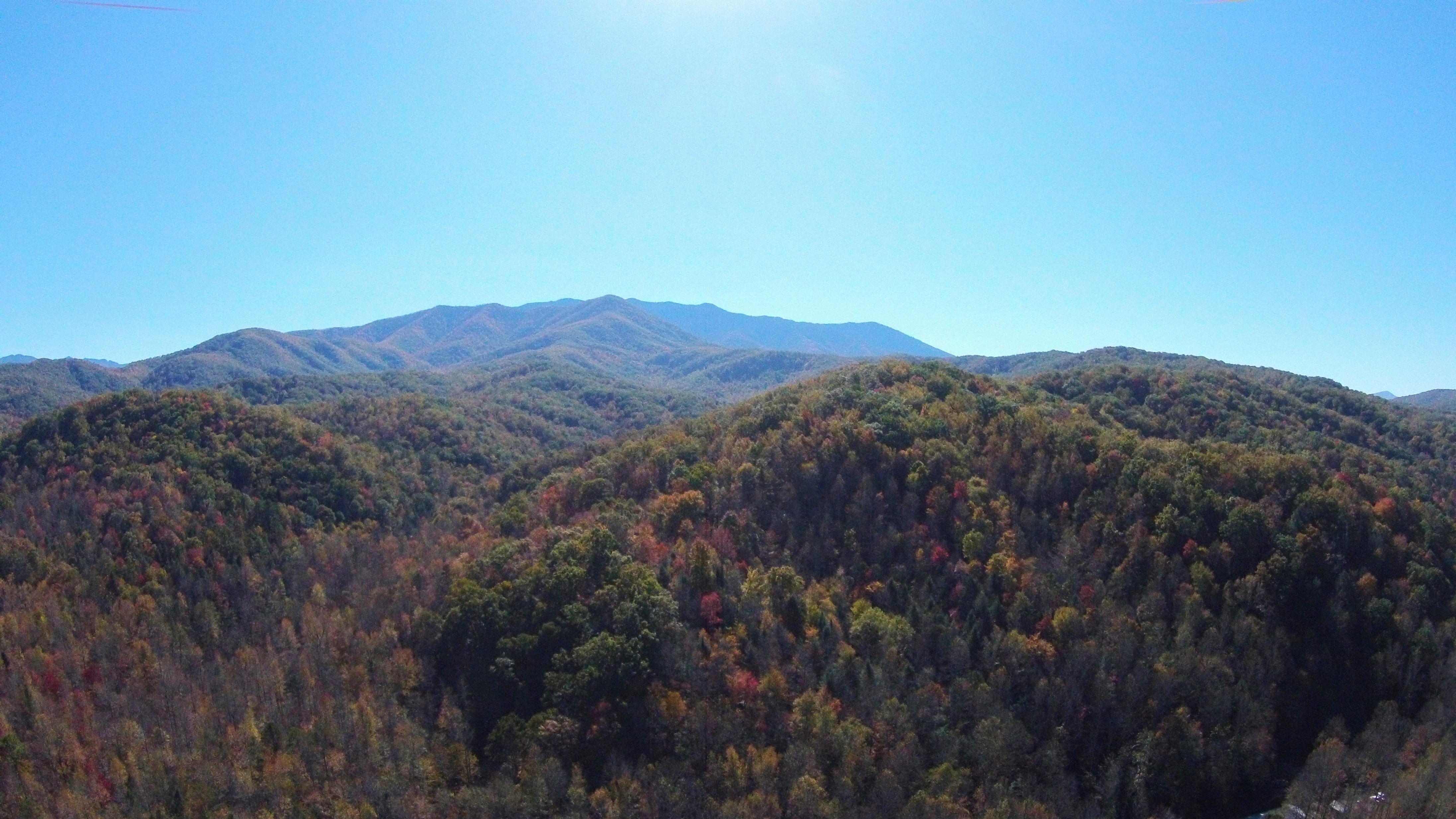 As you get settled into your Gatlinburg cabin this fall, take some time to explore the great outdoors. With the crisp and cool temperatures, it makes for the perfect climate variation for hiking in the wonderful Smoky Mountains. With the assistance of a light jacket, you are sure to enjoy every step you take along the winding trails of Great Smoky Mountains National Park. Below, we have listed out the three best fall hikes for you to explore during your stay in the Smokies. Pack your trail bag full of non-perishable snacks and water, it's time to get out there and trek these beautiful hills!
Meigs Mountain Trail
Meigs Mountain Trail is located in the Elkmont area of Great Smoky Mountains National Park. The trail's total elevation gain reaches out to 661 feet. Meigs Mountain Trail is a peaceful forest hike. You will be surrounded with lovely trees during your moderate hike along the trail. As you reach about six-tenths of a mile, you will come to Jake's Creek. You will notice a footbridge nearby and just ahead of it is a two-foot waterfall. Make note to take this trail during spring, there are blankets of wildflowers.
Schoolhouse Gap
School House Gap is a trail located between Townsend and Cades Cove. This trail is about 3.8 miles in round trip length and showcases mesmerizing amounts of wildflowers during the season of spring. Schoolhouse Gap has a total elevation gain of 513 feet. This hike is relatively easy to walk, it was a wide horse path long ago and still allows horses today! If you are to continue on past Schoolhouse Gap Trail you will end up taking you to at private residence just outside of the national park boundaries.
Abrams Falls
Abrams Falls Trail is located in beautiful Cades Cove and is roughly 5.2 miles long in round trip length. The total gain in elevation on this trail is 675 feet. You will traverse through brilliant pine-oak and hemlock forests on your way to the falls. Abrams Falls is mystical as it has a collective pool at the base of a powerful, gushing waterfall. Keep an eye out for deer drinking in the pool or a river otter floating by. To and from this trail, be sure to take in all the beauty of Cades Cove, including the many historic landmarks, including flowing grist mills,  in the area.