3 Places in Gatlinburg You Have to See to Believe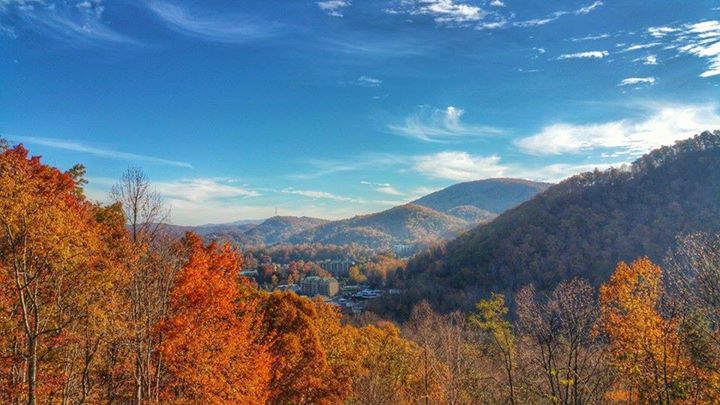 Come find out what makes the Smoky Mountains so great this winter with a stay in one of our Gatlinburg cabin rentals! Diamond Mountain Rentals offer a variety of cabins in Gatlinburg and the surrounding areas that range in size to accommodate most group sizes and are filled with all the necessities that make for a great stay. Enjoy a mountain getaway in one of our beautiful cabins and check out these three places in Gatlinburg you have to see to believe!
Clingmans Dome
Clingmans Dome stands tall at 6,643 feet as the highest point in Tennessee. This popular destination offers some of the most outstanding views of the Smokies. Located right on the Tennessee and North Carolina state line, this peak can easily be accessed from Clingmans Dome Road off of Newfound Gap Road and then a short but steep half mile trail will lead you to your destination. A paved trail will then take you out to a 54-foot observation tower where you can fully experience and take in the beauty of your surroundings. This peak offers exceptional views that stretch over 100 miles across seven different states.
Mount LeConte
Come take in the stunning panoramic views from the third highest peak in Tennessee, Mount LeConte!  This stunning peak can be accessed from a few different trailheads in the Smokies, but no matter which route you choose, the reward at the end is certainly worth your efforts!
Cades Cove
Come explore one of the best places to experience wildlife and to soak in the stunning mountain landscapes in the Smokies from this beautiful valley. An 11-mile loop road circles the cove, offering motorists the opportunity to sightsee at a leisurely pace. As you explore Cades Cove by auto touring, be sure to get out and explore some of the featured trails to get up close and personal with the wildlife.
A stay in one of our Gatlinburg cabins is just what you need for a great escape this time of year! Come cozy up in one of our spacious cabins and get out and explore all the wonderful things the Smoky Mountains have to offer such as the three spectacular places listed above. Diamond Mountain Rentals has the perfect cabin for your stay and is willing to help ease the planning process. Browse our full selection of cabins online or give us a call today and allow our staff to help guide you to the right cabin for you!