5 Must-See Summer Attractions in Gatlinburg
If you're visiting Gatlinburg this summer, you're in luck! There are so many things to do in Gatlinburg that it's hard to narrow down the list. Luckily, our list of the 5 must-see summer attractions are only minutes away from our Gatlinburg cabins!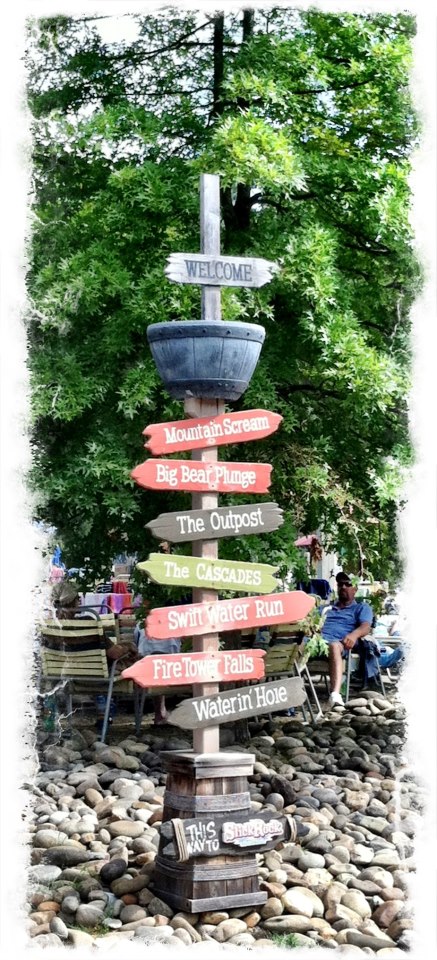 We compiled a list of attractions that are a must-see on your trip to the Smoky Mountains this summer. The list is family friendly and sure to make memories that will last a lifetime!
Rafting
What better way to cool off than a float down the river? The only decision to be made is whitewater rafting or a leisurely float down the river? Both are great attractions that will help beat the summer heat! Enjoy the Smoky Mountains by raft! This attraction is family friendly and takes approximately 3 hours. Plan ahead, spots will fill up quickly during the summer months!
Ziplining
Ziplining through the treetops of the Smoky Mountains? Sign us up! Experience the mountains from above as the wind blows through your hair. This exhilarating experience is for the adventure seekers! If you have a GoPro- bring it along! You'll get amazing photos from above! Not only does ziplining give you an adrenaline rush, but it will also cool you off from the rising summer temperatures.  
Ripley's Aquarium
A Gatlinburg favorite, Ripley's Aquarium is a great place to spend the day exploring. There are various things to do, including the new Pearl Harbor exhibit for the family to enjoy. The aquarium has something for everybody! From the fish, interactive exhibits and educational information provided, the aquarium is a great way to spend a summer afternoon. The best part? Air conditioning! Take a break from the trails and summer heat and enjoy aquatic life!
Dollywood's Splash Country
Water rides and more water rides! Dollywood's Splash country is a tourist favorite in the summertime! Grab your beach towel and head to the water park for a day of fun! Water parks are the best way to cool off and enjoy the summer sun. Kids will enjoy the various rides, slides and attractions. Make sure to pack the sunscreen!
Baskins Creek Falls Trail
If you want to hit the trails this summer, include a waterfall in your plans! Hiking is a great activity year round. The summer can be harder than other seasons with the heat and humidity. Include a waterfall as a nice break from the hike. You can even use the water to wash your face and cool off! Be sure to bring your camera along. Who doesn't love a beautiful waterfall? This trail is perfect for the whole family. Baskins Creek Falls Trail is 3 miles roundtrip and rated easy. Pack water, snacks and wear comfortable shoes!
If you go to any of our 5 must-see summer attractions in Gatlinburg, tweet us your photos @DMRCabinRentals! We will feature your photos on our twitter page!
Cabins in Gatlinburg
Book your Gatlinburg cabin with us today! Summer vacation is right around the corner. Come visit us in the mountains for the trip of a lifetime!