7 Ways to Enjoy a Rainy Day in Gatlinburg
It's important always to have a plan-b backup plan when visiting the Smoky Mountains because rain happens, and it happens often. Many people are unaware of this unique trait about the Smokies - Great Smoky Mountains National Park is a rain forest! We accumulate on average around 55 inches of rain in the lowlands and around 85 inches of rain in the higher elevations. We always suggest keeping a light jacket and an umbrella with you just in case! Rainy days happen here in the Smokies, but we are here to tell you that there are still plenty of things to do in Gatlinburg on a rainy day! Whether you are looking to stay put in one of our Gatlinburg cabins and wait the rain out or if you want to brave the rain and go downtown, there are plenty of options for rainy day fun!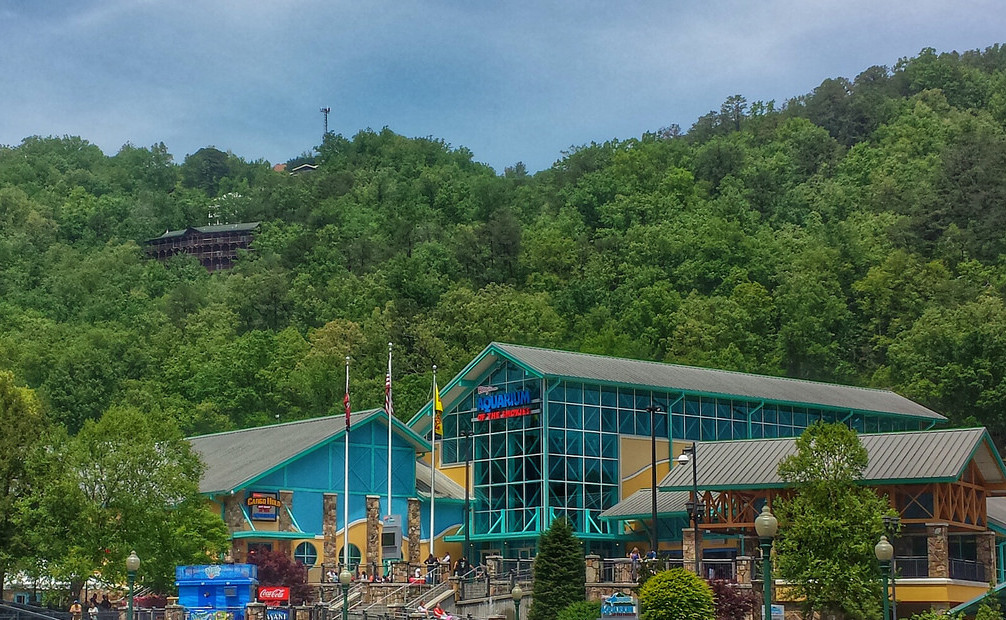 Have In-Cabin Spa Services
Stay put in your cabin in Gatlinburg and let the spa come to you! There are several local businesses in Gatlinburg that will perform massage therapy and facial services for you in the comfort of your very own cabin.
Spend the Day at Ripley's Aquarium
Ripley's Aquarium in downtown Gatlinburg is a wonderful area attraction for rainy days. Kids can still get involved in hands-on activities and learn about the ocean and all of its inhabitants. Explore through glass encased tunnels and feel what it's like to be under the sea. Be sure to look out for Sally, the resident sea turtle!
Explore Arrowmont School of Arts and Crafts
Arrowmont School of Arts and Crafts is a great learning experience. See what the early settlers used to create works of art and view handcrafted work from residents in today's community.
Auto Tour in the Smoky Mountains
Auto tour the Smokies! The Historic Motor Nature Trail offset from downtown Gatlinburg and Cades Cove are great places to stay dry and still see settlements and waterfalls from the comfort of your car! On rainy days, the Motor Nature Trail presents us with a unique waterfall called the Place of a Thousand Drips, it's a sensational sight to see!
Catch a Show at Sweet Fanny Adams Theater
Sweet Fanny Adams Theater is a slapstick comedy show located at traffic light #3 in downtown Gatlinburg. It is a family oriented show and fun for everyone!
Take a Pottery Class at a Local Artisan Shop
Red Owl Pottery and Color Me Mine Pottery both offer hands-on pottery classes. See how well you can master the banding wheel or glaze and decorate bowls and coffee mugs to take home!
Gatlinburg Attractions Museums
There are several area attraction museums in downtown Gatlinburg to assist you on a rainy day. Guinness World Records Museum and Hollywood Star Cars are two great places full of knowledge and fun for the whole family.
If a storm rolls around, don't be caught without a backup plan. No matter where you plan to enjoy your day, Gatlinburg is accommodating rain or shine.