Cozy Up by the Fire and Enjoy a Candlelit Dinner in One of Our Gatlinburg Cabins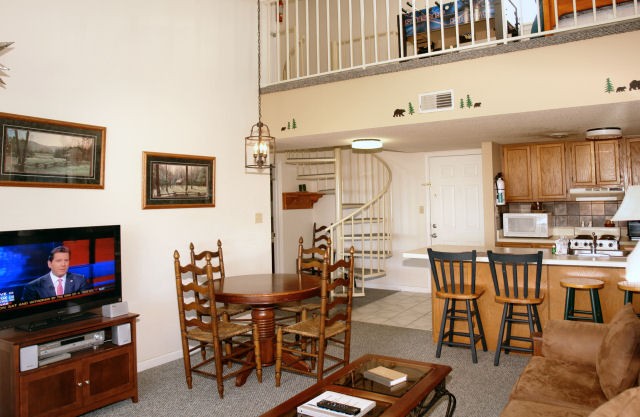 Book a stay for two this February and cuddle up by the fire with a warm cup of coffee or hot tea after enjoying a delicious, candlelit dinner prepared in the fully equipped kitchen inside one of our Gatlinburg cabins. February is the most romantic month of the year, and we can't think of a better way to spend it than with the one you love the most nestled in a cabin in the Smoky Mountains. 
We'll provide you with the perfect place to stay as well as a sample recipe for a great dinner to be prepared in your cabin, all you need to do is pick up some candles and invite the one you love for an evening you will never forget.
Call Diamond Mountain Rentals today to book your cozy cabin for two and run by the store to pick up the ingredients for the recipe below for a delicious option for a delightful candlelit dinner for two. We have a wide selection of cabins to choose from that would be the perfect addition to your romantic getaway. Valentine's Day is just around the corner so don't wait any longer to plan a trip you will never forget!   
Ingredients
•                1 (1 lb) boneless beef sirloin roast
•                2 tablespoons sesame oil, divided
•                1 tablespoon soy sauce
•                ½ tablespoon rice vinegar
•                1 teaspoon maple syrup
•                1 clove garlic, grated on a microplane
•                ¼ teaspoon sweet paprika
•                ⅛ teaspoon hot paprika or cayenne pepper (more or less to taste)
•                ¾ cup beef stock
•                1 tablespoon unsalted butter, at room temperature
•                1 teaspoon all-purpose flour
•                Sea salt (or coarse salt) and black pepper
Instructions
•                Marinade the roast at least 30 minutes before you want to cook it. To do so, in a small bowl, whisk together 1 tablespoon sesame oil, soy sauce, rice vinegar, maple syrup, garlic, sweet paprika, hot paprika, ¼ teaspoon sea salt, and ⅛ teaspoon black pepper. Put the roast and the marinade in a zip-top plastic bag and let it sit at room temperature for about 30 minutes, rotating the bag every so often.
•                Preheat oven to 225F. Remove the roast from marinade and pat it dry with a paper towel (discard the marinade). Add the remaining 1 tablespoon sesame oil to a medium oven-safe skillet over high heat; once the oil is hot, add the roast and sear on both sides, about 2 minutes per side.
•                Transfer the roast to the oven (in the same frying pan you seared it in) and cook until it reaches your desired level of doneness. For about medium doneness, at this temperature this roast (1 lb) took about 45 to 50 minutes and registered about 140 to 145 on a digital instant-read thermometer (the temperature will rise about 5 degrees while resting). Transfer the meat to a cutting board and let it rest about 10 to 15 minutes at room temperature before slicing (and then be sure to slice across the grain).
•                While the meat rests, make the pan sauce. Mix together the butter and flour in a small bowl and set aside. Put the pan that you cooked the beef in over medium heat; add the beef stock and use a wooden spoon to scrape up all the brown bits from the bottom of the pan. Whisk in the butter/flour mixture and cook until the sauce is reduced by about ⅔. Strain the sauce if desired, then season to taste with salt and pepper. Serve the sauce drizzled over the beef.