Enjoy a Fall Auto Tour Through the National Park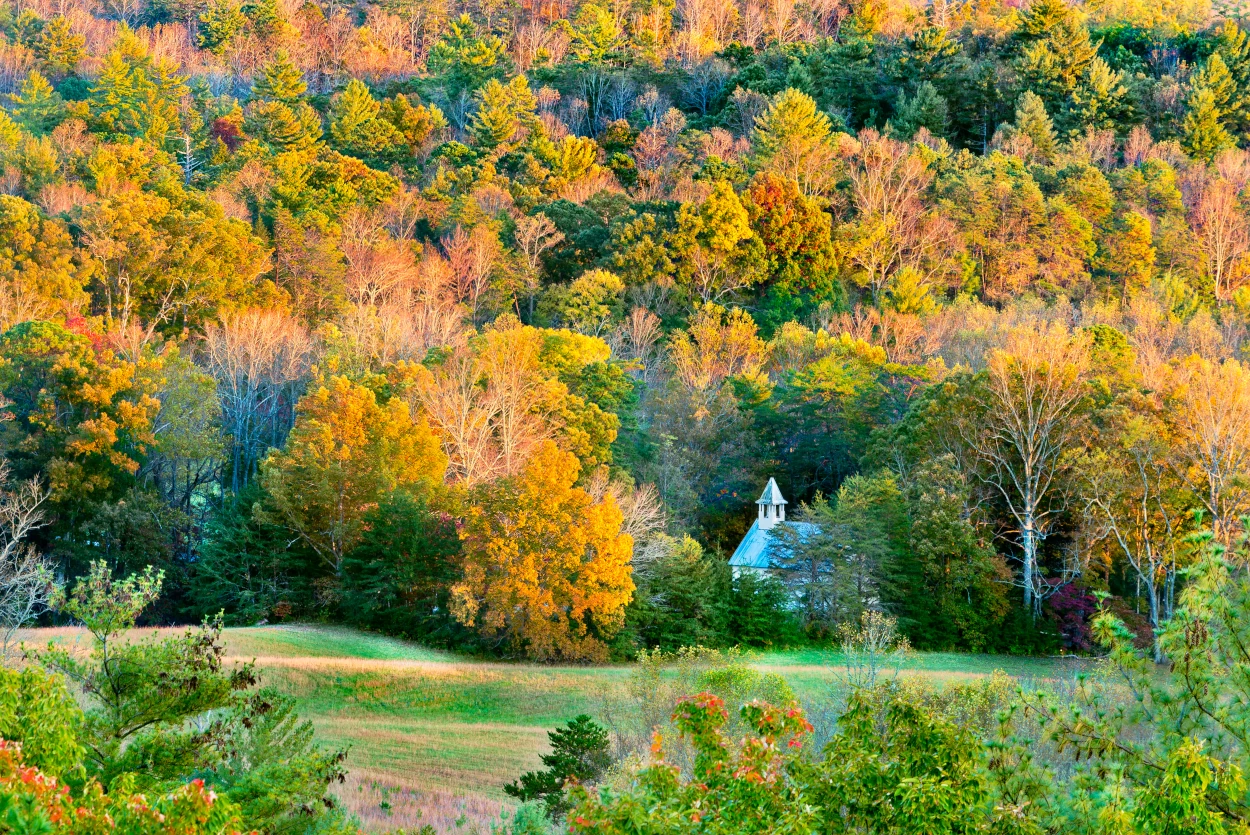 Fall is romantic. Fall is breathtakingly beautiful. Fall is the feeling of reliving your childhood over and over. Come to play and stay in the Smoky Mountains this fall with Diamond Mountain Rentals. In the Great Smoky Mountains National Park, you will find limitless viewing opportunities within a sea of glowing fall color. Let auto-touring the Smokies be at the top of your fall to-do list. For decades, families from across the globe have traveled to Great Smoky Mountains National Park to see the beauty of the change of the leaves. Make auto touring in the Smokies your family's new fall tradition! Book your fall getaway with Diamond Mountain Rentals at one of our Gatlinburg cabins so you can be a part of this mesmerizing experience.
Auto Touring is a leisurely activity to partake in while visiting the Smoky Mountains. Set out with a full tank of gas, snacks, plenty of water to stay hydrated, a camera and an area map.
Take a Drive Through the Historic Roaring Fork Motor Nature Trail
Drive through the thick, overgrown forests of the Historic Roaring Fork Motor Nature Trail during your fall stay in the Smokies. The Historic Roaring Fork Motor Nature Trail is a relaxing drive featuring several opportunities to pull off and explore your surroundings. The pull-offs allow visitors to park their car at leisure and hop out to find little trails that lead to spectacular places. The motor nature trail is filled with wildlife, history, hiking trails and a majestic waterfall. You will encounter the historic settlement of Noah "Bud" Ogle. The Noah "Bud" Ogle cabin is nested inside a wooded lot with intriguing primitive features.
Experience Majestic Cades Cove
Cades Cove is a bustling valley that wins your heart the minute you arrive. Vast fields of flowing grain and wild grass sway with the mountain breeze. Cades Cove is well known for its amazing wildlife views. Travel along the Cades Cove Loop Road, Hyatt Lane, and Sparks Lane to find one of a kind photo opportunities. You will also find perfectly preserved historical landmarks, waterfalls, hiking trails and more picnic spots than you've ever seen! The fall colors will glow all around you creating a surreal ambiance.
Also, look into driving along the Foothills Parkway, the Gatlinburg Bypass, Cartertown Road, Newfound Gap Road and the Glades area.
Book your fall getaway with Diamond Mountain Rentals and experience the most amazing time of the year in the Smoky Mountains!