Get a Jump on Holiday Shopping During Your Stay in the Smoky Mountains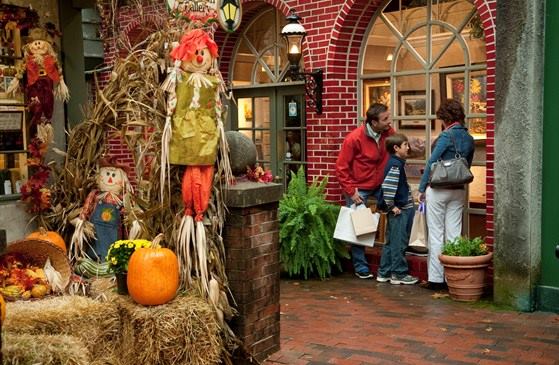 With the warming season of Christmas just a few weeks away, why not get a jumpstart to your holiday shopping while staying in the Smokies at one of our Gatlinburg cabin rentals! Year after year, thousands of visitors come to the Smoky Mountains to spend quality time with their families. As November is a popular month for family togetherness and giving thanks to the special people in your life; show them how much you care for them with something made from the heart by a local artisan in the Smokies. Come and stay with Diamond Mountain Rentals and enjoy one of our relaxing cabins in Gatlinburg this November and be close to hundreds of unique local shops in the downtown area. Our Gatlinburg cabins are close in proximity to all the fabulous shopping in the Smokies!
Fantastic Shops With Unique Flair
The Gatlin-Burlier Tobacconist
The Gatlin-Burlier showcases top class retail tobacco. Come sample award-winning tobacco blends to find the perfect gift for the tobacco enthusiast on your list. The Gatlin-Burlier also holds a wide selection of locally hand-carved pipes!
Lorelei Candles
Down a ways on Glades Road on your way to the Arts and Crafts Community in Gatlinburg, you'll find Lorelei Candles. Lorelei Candles is an artisan store offering visitors a glimpse inside their workshop where you can watch artisans create novelty candles from beginning to end. Lorelei Candles also offers scented and soy candles.
Ogle's Broom Shop
Take your pick of handcrafted brooms, hand carved hiking sticks and walking sticks made from third generation broom makers! Take a piece of the Smoky Mountains home with you and surprise a special someone with a local work of art.
Alewine Pottery
At Alewine Pottery, you can see artists throw their clay on a banding wheel and create something beautiful from a single lump of clay. The pottery pieces at Alewine Pottery are designed to be a part of your home. Find serving bowls, mugs, plates, bowls and vases for the homemaker on your list.
Local Eateries and Spirits
Ole Smoky Candy Kitchen
Ole Smoky Candy Kitchen has been a favorite in Gatlinburg since it first opened in the 1950s. Observe candy-makers mixing, pulling, and pouring sweets right before your eyes. Saltwater taffy is a wonderful stocking stuffer for your loved ones with a sweet tooth!
Ole Smoky Moonshine Distillery
Ole Smoky Moonshine Distillery calls Gatlinburg home. It was the first licensed moonshine distillery in East Tennessee! Here you can take a tour of the distillery and see the Master Distillers creating this old time favorite, moonshine! Sample your favorites and find the perfect flavor. They also have a wide selection of jams and jellies!
Down Home Shopping in Gatlinburg
The Village
The Village in downtown Gatlinburg is a marketplace filled to the brim with unique finds. The brick and stone play a part to the courtyard feel of the area. As you step through the gate of The Village, you will feel as if you have transported into a different time. It feels as if you are walking through an old shopping village in Germany. Here you can enjoy a relaxing day of shopping where you are sure to find a little something for everyone on your list. Your senses will be heightened as you enjoy tasting varieties of infused dipping oils at Zi Olive. Breathe in the aromas of locally roasted coffees from Coffee and Company take a bag of your favorite beans to go! Grab a pastry from the Donut Friar and perch up on the flowing fountain in the center courtyard. Do you have any nature lovers on your shopping list? The Happy Hiker has a wide variety of hiking and outdoor gear! If you have a foodie to shop for, The Hofbrauhaus Restaurant, and The Cheese Cupboard offer specialty cheeses, ornate sausage selections, spicy sauces and craft beer. If art is more up your alley, take a look around the Lamplight Gallery, a two-story art gallery. Set your senses in all directions at The Spice and Tea Exchange! The Spice and Tea Exchange houses spices from all corners of the world, mixed with traditional herbs and seasonings to create one of a kind specialty rubs and blends, all which are hand mixed! They offer over 60 different blends. The Village is filled with many unique stores and wonder!
Shopping in Gatlinburg spreads throughout downtown and reached up Highway 321 and branches off onto Glades Road into the Arts and Crafts Community. Gatlinburg is filled with specialty stores, art studios, and a few local chain stores such as Paula Deen's. In the Smokies, you will find handcrafted jewelry, locally jarred honey, jams, and jellies.

Find a little something for everyone in the heart of the Smokies when you stay with Diamond Mountain Rentals. Book your stay today!