New Year Resolution Ideas: Stay in the Smokies and Rent One of Our Beautiful Gatlinburg Cabins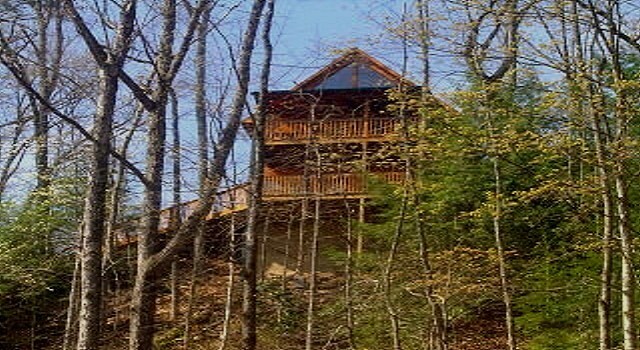 There is no better way to begin the New Year than with a stay in one of Diamond Mountain Rentals cabins in Gatlinburg! Kick off your New Year's resolutions by making new traditions, traveling more, spending time with family, and getting active this winter. Come stay in the Smokies and rent one of our beautiful Gatlinburg cabins!
Is your New Year's resolution to travel more? Then, there is no better place to begin your year of traveling than the amazing Smoky Mountains. Come experience the wonder of the Smokies from a cabin in Gatlinburg with panoramic views from the cabin itself or embark on a beautiful, snow covered hike on one of the hundreds of trails in the national park. Whether you are visiting Gatlinburg for the first time or just the first time in a while, it is never to late to start a new tradition! Booking Gatlinburg cabin rentals in January provides you with some of the lowest rates all year, as well as fewer crowds and less traffic during your exploration of Gatlinburg and the surrounding areas on your stay.
Looking to spend more time with family in 2016? Cozy up together with a blanket and a warm drink on the deck of a luxurious cabin overlooking the spectacularly vast views of the mountains. These picturesque views and fully equipped cabins will provide you with the perfect combination for your family getaway. Memories are just waiting to be made in one of our spacious cabins! We have the perfect cabin for any group size, whether you are just looking for a romantic getaway for two or need to sleep your family of 18 in our Cornerstone cabin, Diamond Mountain Rentals is sure to have the perfect cabin for you.
New Years is always the best time to reflect on the previous year and make plans to better yourself in the year to come. If getting active in 2016 is on your resolution list, then come hike the wide array of trails offered in the national park. The trails range from moderate to strenuous so there are plenty to choose from whether you are a beginner or a seasoned hiker. With fewer crowds this time of year, you will have the ability to control the speed of your hike at your own pace and take in the rewarding views of the picturesque mountain range once you reach your destination.
Call Diamond Mountain Rentals today to book one of our Gatlinburg cabins and get the New Year off to a grand start! Cheers to a bright and beautiful 2016 in the one of a kind Gatlinburg, Tennessee!