Tips For Winter Hiking In The Smoky Mountains
While most people may not think of winter as a great time for hiking in the Smoky Mountains, there are ways to enjoy a wonderful winter hike as long as you are prepared and informed beforehand. The majestic snowcapped mountains offer a whole new experience during the winter, and by following these tips, you can enjoy a safe and exciting winter excursion into the historic and renowned Great Smoky Mountains National Park!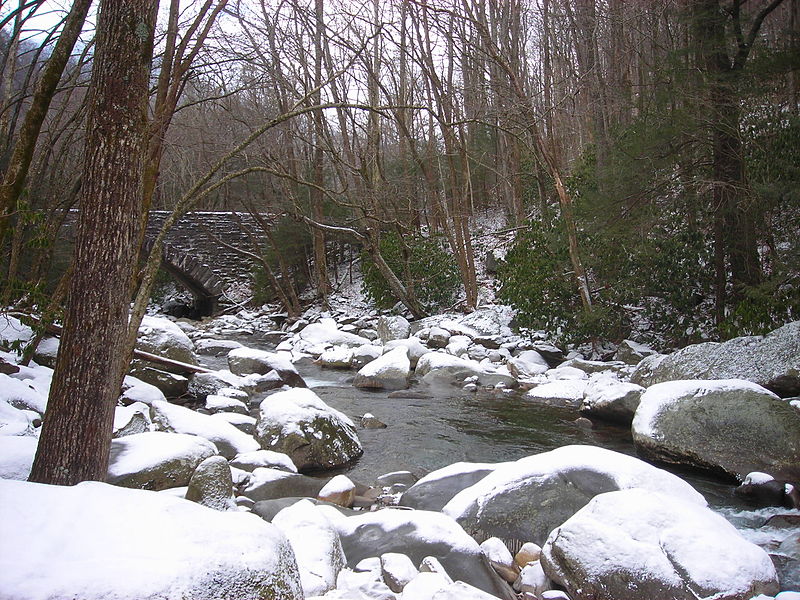 If you love snow, accumulations on the mountains during the winter season alter the landscape rewarding you with picturesque views and increased visibility. With most of the fall foliage stripped from the trees, the textures of the mountains add a different dimension to the stunning landscape.
Harsh weather increases risk, so take care, and be prepared for your trip. This means planning ahead by dressing in layers for warmth and by bringing extra, waterproof clothing. Hypothermia is an ever-present danger in the mountains during the winter, so a plan of action (a change of waterproof clothes) ensures a safe hike.  Wearing correct footwear is a must, too, as snow packs into ice across the trails in the upper elevations.
Clingmans Dome Trail
Clingmans Dome Road closes in the winter, but contrary to popular belief, the observation tower and trail is accessible year-round via Newfound Gap. When it is incredibly icy, this is a popular spot for skiers. The path leading up to the observation tower is also great for sledding during icy days. Remember to bring the snow shoes!
Chimney Tops Trail
The Chimney Tops Trail is a popular trail year-round, but a trip in the winter presents a different set of challenges and also becomes one of the most rewarding hikes you might take this winter. Depending on the snow and ice levels, you can hike the Chimney Tops in sections or in its entirety. If you can make it to the summit, the views seem endless, providing a 360° panorama of Great Smoky Mountains National Park.
Other trails like Rainbow Falls, Porters Creek, and Alum Cave Bluffs are also accessible, so depending on your level of fitness and your schedule, the amount of hiking opportunities are vast. Don't miss your chance to visit the Smoky Mountains up-close this winter, and find a winter hike that suits you and your family. You won't be disappointed!