Discover the Smokies: 5 Fun Free Things to Do in Gatlinburg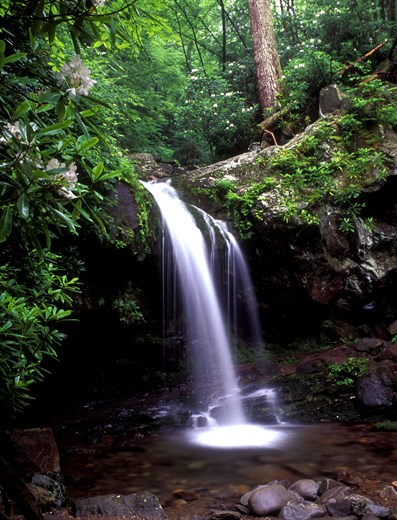 There are many wonderful things to do in Pigeon Forge and Gatlinburg, but not all of them come at an expense. The beautiful Smoky Mountains are filled with some fun free things to enjoy on your mountain escape as well. We have compiled a list of some of our favorite free things to do below. Call Diamond Mountain Rentals and book a stay in one of our beautiful cabins and take part in some of the great opportunities below. 
Hiking
Of course a trip to the Great Smoky Mountains would not be complete without taking part in a rewarding hike through the national park. With countless hikes to choose from, ranging from moderate to strenuous, enjoying a hike that is right for you is definitely a must during your trip to the Smokies!
Stroll Through the Gatlinburg Arts & Crafts Community
Browse unique selections of handcrafted items created by some of the area's most talented artisans and craftsmen. This little community is one of the best kept secrets, yet one of the best things to do in Gatlinburg to become fully acquainted with the Smoky Mountain culture. We find it hard to believe that you won't take advantage and purchase some unique souvenirs along your journey, but window-shopping is always a free activity!
Driving Through Scenic Surroundings
If hiking is not for you, you can still enjoy the scenic surroundings from the comfort of your car. With beautiful drives such as the Cades Cove Loop, soak in the stunning mountainous views of the Smokies by auto touring this year.
Rocky Top Wine Trail
Enjoy the taste and aromas of the Smokies through the locally crafted wines you can sample for free along the Rocky Top Wine Trail. Of course, it will be difficult not to pick up a bottle or two of your favorites to enjoy back at your cabin, but your initial sampling will be enjoyed for free!
Take in the Views
Spectacular views will surround you during your entire stay in the Smokies. Of course you can enjoy these while taking a hike in the national park or while driving through the mountains, but one of the best ways is to take in the views from the deck of your Diamond Mountain Rentals cabin. Relax in the hot tub or bundle up with a glass of wine or hot beverage and enjoy the amazing mountainous surrounding from the spacious deck of your beautiful and luxurious cabin.