See The Smokies From The Sky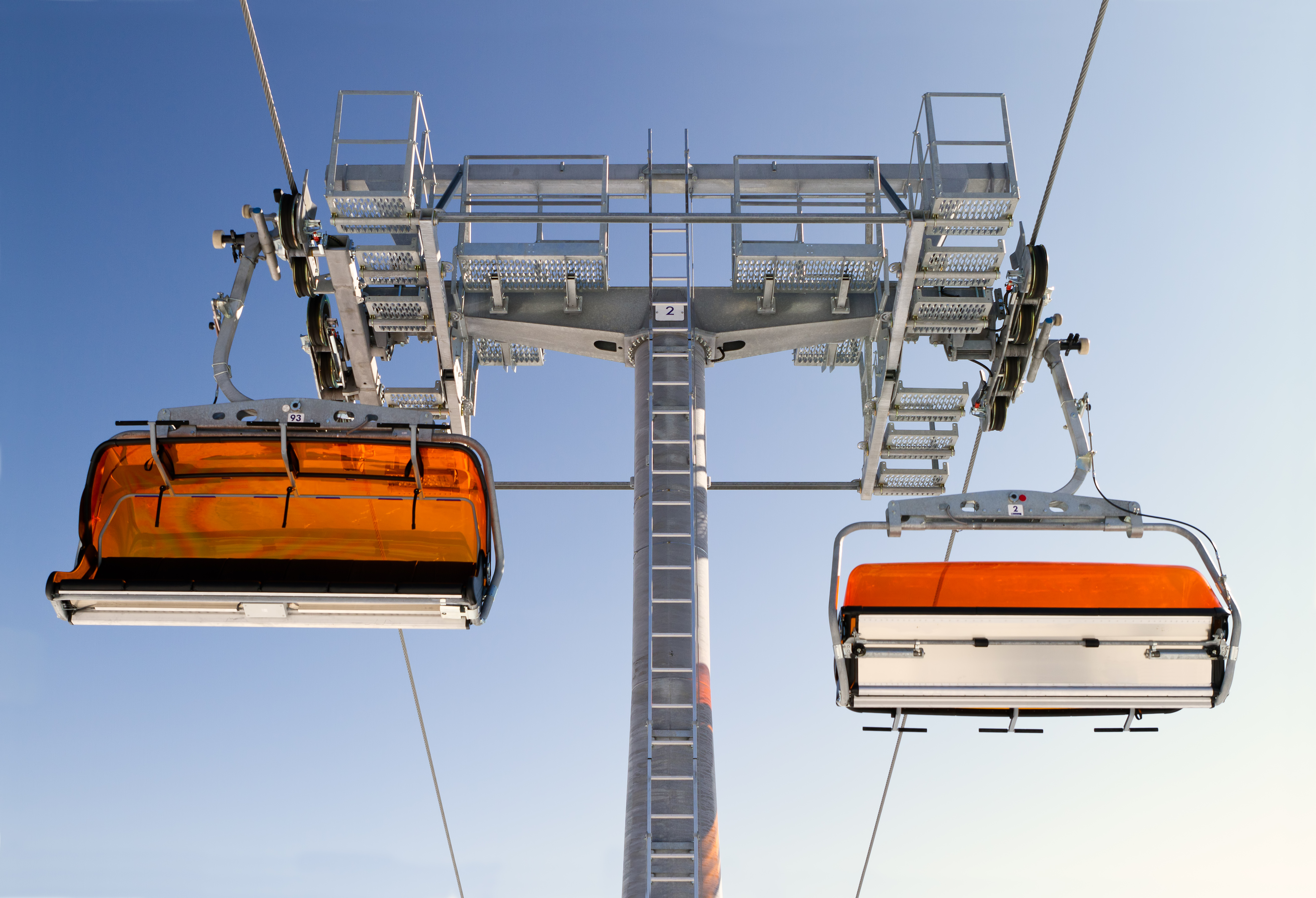 Imagine a breathtaking aerial view the Great Smoky Mountains and downtown Gatlinburg. With a visit to the Gatlinburg Sky Lift, this daydream can become a reality. Located minutes away from our Gatlinburg cabins, the Sky Lift takes visitors 1,800 feet in the air for a one of a kind Smoky Mountain experience.
An Original From The Start
The Gatlinburg Sky Lift was the first chairlift ever built south of the Mason Dixon line. Launching in the 1950s, this attraction was an immediate success; bringing in over 100,000 tourists during its third season.
Incredible Views
The Sky Lift takes guests to the top of Crockett Mountain, Gatlinburg's number one scenic overlook. From this spectacular vantage point, you will be surrounded by natural beauty. With views of the forest, the mountains and the Great Smoky Mountains National Park, the sky lift offers a view that cannot be replicated anywhere else. If you take the Sky Lift at night, you will be able to see the illuminated shops and attractions in downtown Gatlinburg.
Reasonable Rates
Adult rides on the Sky Lift cost $14.00 while children can ride for a reduced rate of $10.50. If you have 15 or more people in your party, you can call 865-436-4307 in advance for a special group rate. Guests on the Sky Lift will have the opportunity to get souvenir photos aboard the chairlift and to check out the Lift's excellent gift shop.
After enjoying an exhilarating ride on the Gatlinburg Sky Lift, you will be ready to retire to one of our cozy Gatlinburg cabins. With an unbeatable location close to all of the best restaurants, shops and attractions in Gatlinburg, Diamond Mountain Rentals is the perfect place to spend your Smoky Mountain Vacation. Visit our Cabins page to learn about everything our properties have to offer!