Spark Up a Little Romance With Your Sweetheart in One of Our One Bedroom Cabins in Gatlinburg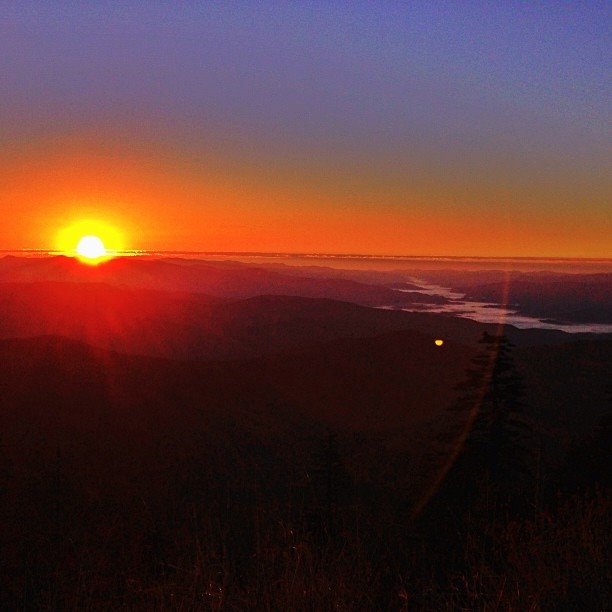 Don't you think it's about time that you spent some one on one quality time with your spouse? Get away from the hustle and bustle of your busy lives and spend a little time rekindling together in a one bedroom Diamond Mountain Rental in the Smoky Mountains. Enjoy a weekend getaway filled with candlelight, romance, a glowing fire, and some quiet time soaking together in a warm jetted hot tub beneath the starry Smoky Mountain sky. Diamond Mountain Rentals is here to help you find the perfect Gatlinburg cabin for your special getaway.
A Romantic Smoky Mountain Getaway is Only a Click or Call Away
Be entranced by each other all over again at one of our one bedroom cabins in Gatlinburg. Diamond Mountain Rentals offers one bedroom cabins with several desired amenities that will provide you and your loved one with the perfect setting for many romantic moments in the mountains. Surprise your lover with breakfast in bed and enjoy sleeping in together. Be early risers and share a warm cup of coffee as the sun wakes up. Cook a fantastic homemade meal together without the distractions of technology or little ones taking your attention. Dine together beneath the stars by candlelight on the deck of your cabin in the Smokies. Take in a Smoky Mountain sunset while relaxing together in the bubbling hot tub. The romantic possibilities are endless with Heartland Cabin Rentals.
Romance Each Other Beneath the Stars From the Deck of a Gatlinburg Cabin
When was the last time you gave nature or your spouse your full undivided attention? Try counting the stars together from the deck of one of our Gatlinburg cabins. Get to know each other again in the heart of the woods with the sounds of nature as your natural pandora station. After the sun goes down, lie down together and locate the seasonal constellations above you.
Rocking Chairs, Sunrises, Coffee and Your Lover
Not everyone is a morning person, so why not make a point to see the world together in a different perspective and plan a day in the Smokies where you both rise before the sun to watch it greet you good morning. Breathe in the fresh, crisp mountain air together over a freshly brewed hot cup of joe.
Nothing Says I love You Like Homecooked Breakfast in Bed
Surprise breakfasts are the best. And one way to make a surprise breakfast even better is to surprise your loved one with breakfast in bed in a cabin in the Smokies! Set your sweetie up with Southern favorites with the finest ingredients. Here are some local favorites to stem some inspiration: sawmill gravy and cathead biscuits, hickory smoked center cut bacon, freshly squeezed juice, stone ground grits, scrambled eggs, and everyone's favorite: buttermilk pancakes!
Rekindle Your Romance Watching a Smoky Mountain Sunset Together
Sharing the closeness underneath a cozy blanket while watching the sun dip below the mountain crests is a spectacular date idea. Imagine sitting closely together on a porch swing at your Gatlinburg cabin in the Smokies while waiting for the sun to begin the descent. The sun will set in the west, so take note of the sun's course throughout the day so you know where to focus your eyes. When the sun sets in the Smoky Mountains, you will both experience a whimsical color display with hues of blues, pinks, oranges, purples, and yellows creating the most brilliant watercolor you have ever seen.
Pop Open a Bottle of Hand Crafted Wine From the Smoky Mountains and Sip a Glass Together in the Hot Tub While Taking in the Views Around You
Even if for just a little while, allow your minds to drift far, far away. Let your eyes wander through the trees while you soak up the soothing goodness of a warm jetted hot tub on your cabin's deck. Many of our hot tubs provide a contoured interior to allow your body to lay back and relax with neck and back jets. Some hot tubs even offer calf and foot jets for a full body massaging effect. In the hot tub, you can enjoy delving into delightful conversation with the smokies as your backdrop while you both talk about your plans for your upcoming days in the beautiful Smoky Mountains.

Don't hesitate any longer, book your next Smoky Mountain getaway with Diamond Mountain Rentals. Surprise your sweetheart with a romantic stay at one of our Gatlinburg cabin rentals and rekindle your love for one another in the heart of the Smoky Mountains. Our one bedroom cabins in Gatlinburg are ready and waiting to help you and your loved one relax!