Plan a perfect Trip to Gatlinburg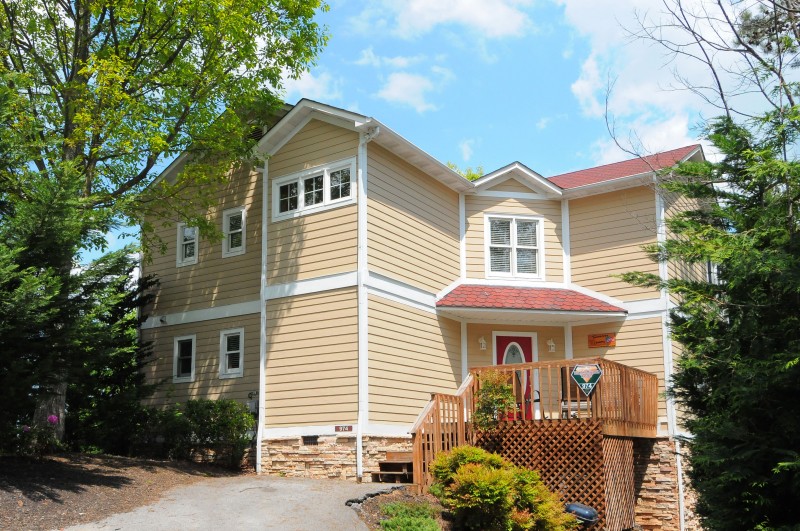 Gatlinburg is unlike any other place out there. Home to some of the oldest mountains in the world and heritage that runs deeply rooted everywhere you go. One of the best ways to understand the Smoky Mountains is to stay in one of our cabins in Gatlinburg. Our Gatlinburg cabins are cozy and thoughtful, giving you a relaxing stay in the heart of the Smokies. Gatlinburg cabins are unique as they are nestled in the perfect setting, whether mountainside or valley floored. Stay in a cabin in Gatlinburg for your next Smoky Mountain excursion and become one with the mountains.
Find the Cabin of Your Dreams
Browse through the extensive list of accommodating cabins in Gatlinburg offered by Diamond Mountain Rentals. We have Gatlinburg cabins suitable for any taste or preference. Diamond Mountain Rentals offers pet-friendly cabins in Gatlinburg as well as cabins with Wi-Fi access, hot tubs, gaming accessories, fireplaces and more!
Make Your Reservation
Once you have selected the perfect cabin for your stay in Gatlinburg, locate the availability of the cabin by selecting your preferred dates of arrival and departure. You will notice the breakdown description of your stay prior to selecting the reservation button. Always remember to look beneath the Reserve Now button for any specials or incentives.
Take Advantage of Any Specials or Discount Coupons Offered by Your Cabin Company for Area Attractions
Locate any specials or incentives, such as discount coupons on area attractions. You'll sometimes find a deal beneath the Reserve Now call to action button when booking your cabin stay. You'll automatically be offered a Free Fun Pass when you rent a cabin with Diamond Mountain Rentals! There are several fun things to do from outdoor adventures to dinner and shows.
Take a Look at Our Guide of Things to Do
Diamond Mountain Rentals has compiled a helpful list of things to do in Gatlinburg during your fabulous stay in the Smoky Mountains. You will find that there are several eateries in Gatlinburg filled with the flavors of the mountains ready for you to try. Gatlinburg is an adventurous town with outdoor attractions galore! From zip lining to horseback riding, hiking to white water rafting, and art galleries to historic outdoor landmarks; you'll find it all in the Smoky Mountains.
Select the Top Things You Want to Do when You Visit the Smokies
After reviewing our generous list of all the things to possibly do in Gatlinburg, take some time to whittle down your top favorite things that stand out for your adventure style and taste preferences. Keep in mind there are some activities better suited for daytime, night time, mid-day and even rainy days.
Browse Our Dining Guide
The flavors of Gatlinburg are spread throughout the town. Select your favorites from our list of recommendations. Gatlinburg is famous for it's delicious pancake breakfasts, Southern biscuits, and gravy. Savory selections such as smoky BBQ and juicy steaks are among the favorites list for lunch and dinner meals.
Make Note of Any Restaurants or Eateries You Want to Visit While in Town
There are so many delicious decisions to make when choosing where to get your fill in Gatlinburg. There are locally owned eateries as well as chain restaurants. Break it up and try a little bit of both! Pick your favorite selections to try throughout the duration of your stay. Keep note of any particular places who offer lunch to go and enjoy an outstanding one of a kind picnic!
Take a Look at Our Shopping Guide
The shopping guide presented on the Diamond Mountain Rentals website has an array of unique shops located throughout Gatlinburg. Among these shops are artisan shops where you can witness the product being made at the moment! Watch local artists create works of art such as brooms, baskets, candles, wood carvings, pottery and even handmade candies!
Create Your Travel Itinerary
Your Smoky Mountain itinerary will set the mood for your vacation. If you were to stay five days, you would want to plan for at least fifteen or twenty activities.You'll want to work in time for travel to and from each location and allow plenty of time for dining along with factoring in time of walking place to place downtown.
Come and stay with us in the glorious Smoky Mountains and find out what real relaxation is all about. There are so many wonderful things to do in Gatlinburg that will bring your family closer together. Enjoy all that the Smoky Mountains have to offer and book your next stay with Diamond Mountain Rentals in Gatlinburg. A knowledgeable reservation associate is ready and waiting to help you plan the Smoky Mountain vacation of your dreams.