3 BR Gatlinburg Cabin Rentals for Fall Outdoor Enthusiasts
If you have started searching among the different Gatlinburg cabin rentals for an upcoming visit, be sure you are looking at the right features and amenities. For example, there are Gatlinburg cabins ideal for those who want hours of leisurely downtime in luxurious settings. There are also Gatlinburg cabin rentals for those who wish to be just minutes from the fun of the Gatlinburg Strip. Of course, Gatlinburg cabins are also the perfect choice for outdoor enthusiasts, and Diamond Mountain Rentals suggests the following 3 BR Gatlinburg cabin rentals for those who want to really savor the natural beauty and activities of this gorgeous region.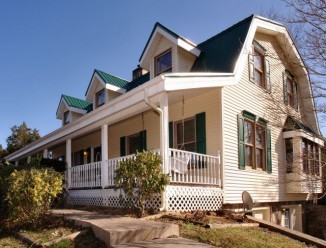 If you are someone who appreciates optimal privacy and yet also wants scenery, then Black Beary Lodge is for you. It is one of the most flexible of the 3 BR Gatlinburg cabins because it can also be booked as a much larger, six-bedroom property if needed. It is a classic, farmhouse-style retreat tucked into more than 13 private acres with stunning views of the mountains. Less than three miles from Dollywood and the outlet shops, it puts you directly between Pigeon Forge and Gatlinburg, and has easy access to the National Park and other outdoor activities. A luxurious accommodation with such features as a hot tub, fireplaces and even pet friendly policies, it is a good choice for those who want the peace and beauty of nature all around them.
If, on the other hand, you are part of a group of outdoor enthusiasts who also wants to enjoy the delights of the Gatlinburg Strip, then Creekside is one of the more obvious choices in Gatlinburg cabin rentals. A classic log cabin design, it is a beautifully constructed property with natural stone and wood allowing it to blend easily into the woodland setting. Porches on both stories ensure you experience the sense of serene beauty that is part of any visit to the Smokies, yet you are less than half a mile to town! This is a luxury property with Jacuzzi baths in each suite, a hot tub on the porch, and luxury interiors that include a game room with pool table. Walk to town or just enjoy the tranquility of your private woodland paradise.
Maybe you want to be away and above it all? If so, Scenic Ridge is one of Diamond Mountain Rentals' Gatlinburg cabins for you to consider. Though it is just a five-minute car ride to town, it sits high above it all and offers stunning panoramic mountain views. A pet friendly accommodation, it features stylishly rustic interiors and a classic log cabin design. Enormous porches, a private yard, and features like a hot tub, pool table and game room, and premium kitchen make it one of the ideal Gatlinburg cabin rentals for outdoor and luxury enthusiasts.
Millions travel to the region to enjoy the Smokies and the natural beauty. There are Diamond Mountain Rentals Gatlinburg cabins ideally suited to those who wish to be close to town, but who prefer a sense of the natural and outdoor setting at all times, too.