3 More Winter Hikes in the Smokies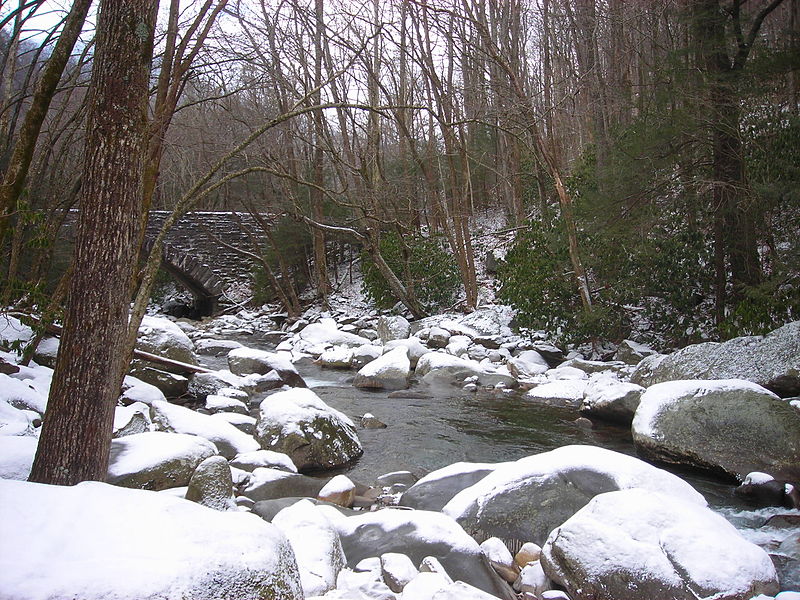 Spectacular views are always on display in the Smokies! The vast mountain range goes on for miles and so do the views. You will be surrounding by a wintery wonderland and these miraculous scenes during your entire stay. Diamond Mountain Rentals offers a broad selection of cabins in Gatlinburg that boast panoramic views on their own. Staying in Gatlinburg cabin rentals also allows you the convenience of staying right in the heart of the Smokies and easy access to the hundreds of trails hosted in the Great Smoky Mountain National Park. We have listed below three more winter hikes for you to choose from.
Alum Cave
Take advantage of the fewer crowds during the winter months and visit this popular trail located off of Newfound Gap Road. Roundtrip this hike is just 4.4 miles and boast geological features as well as spectacular views. This moderate hike is a beautiful entrance to Mt LeConte if you choose to continue the 11 miles up the mountain. This trail features some of the most beautiful, unobstructed views.
Porters Creek
Because of the low elevation, Porters Creek is the perfect hike during your stay in Gatlinburg this winter. This moderate hike is easily accessible and features a beautiful waterfall, which is typically frozen this time of year. This frozen, picturesque, 60-foot waterfall is a magical experience this winter.
Chimney Tops
With panoramic views and a cascading stream, it is easy to see why this trail is a fan favorite. Though a fairly short roundtrip, at just under 4 miles, the last stretch is very steep. This hike is well worth the hard work! With any winter hike, keep in mind that you might come across some ice! Research and prepare prior to your hike for these conditions. The only thing that should take priority over a good time during your stay should be safety during these excursions!
With nearly 100 cabins to choose from, of all sizes, we are sure to have the cabin that is just right for your next visit to the Smokies. Call Diamond Mountain Rentals today and let us help you choose from our Gatlinburg cabins today so you can plan a magical winter getaway this January! With lower rates and fewer crowds, there is no better time than now to come enjoy some of the most spectacular views!