Enjoy Mountain Views With A Cup Of Hot Chocolate
During the winter months, there is nothing better than a cup of hot chocolate and a wintry view. Here in the Smokies, we have some of the best views that can be found in the country. Winter is a particularly special time for us in the Great Smoky Mountains as the snow is starting to fall and the holidays are greeting us, once again.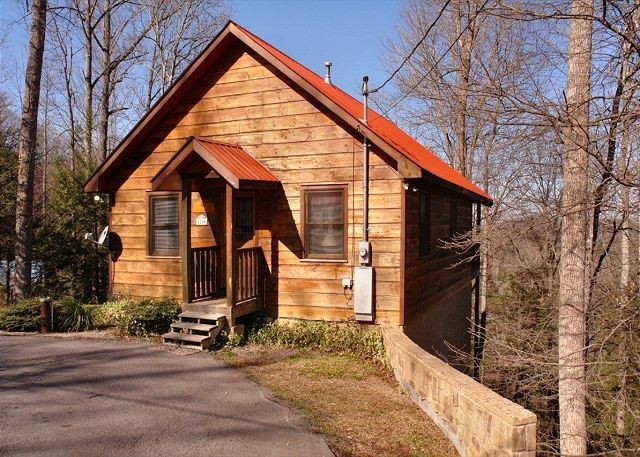 If you're looking for some mountain views you can enjoy while getting cozy, you're in luck. At Diamond Mountain Rentals, our Gatlinburg cabins have some of the best views and vantage points in the park! Our Gatlinburg, TN cabins are located only 5 minutes away from downtown! Grab your favorite hot chocolate mix and scoot your chair over to the window, you're in for quite the view.
The view is spectacular, no matter what season you are here for! Winter is a great season to cozy up to the nearest window or sit on the deck and drink in the scenery. For example, you may wish to book our Black Bear Cove cabin. Its private back deck will become your sanctuary! The winter views are remarkable!
Spend a lazy, winter day enjoying this view! You can take pictures, but it won't do this view justice! This view is a wonderful backdrop for your family's vacation. The only thing missing is your warm cup of hot chocolate.
Black Bear Cove cabin could be your home in the Smoky Mountains! Imagine a snowy vacation with your loved ones in this charming log cabin. This Gatlinburg cabin is awaiting your arrival! The features include a well-equipped kitchen, central heat and air, cable/satellite TV, fireplace and more!
View all of our cabins on our website and choose the best view! You will fall in love with our Gatlinburg cabins instantly! View our one, two, three, four + bedrooms on our website with unbeatable amenities.