Fun Times Near Your Gatlinburg Cabin: Discover the Gatlinburg Farmers Market
Vacationing in cabins in Gatlinburg has never been more convenient or affordable. With cabins such as the Spirit of the Mountains fully equipped with every type of kitchen tool you could need, as well as a charcoal grill outside, all you need to do is bring your favorite foods, and you could easily spend your days and nights enjoying the luxurious amenities of your Gatlinburg cabin.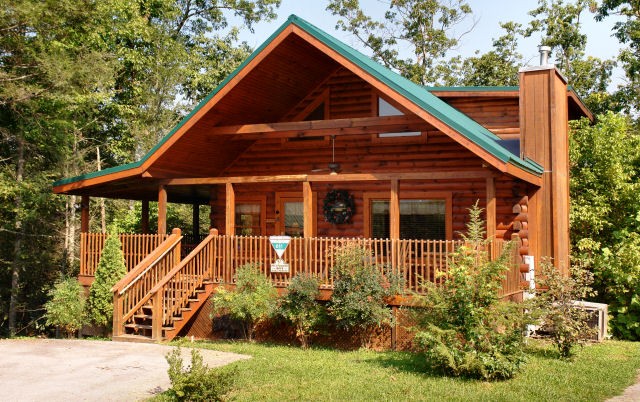 Stocking Up Your Gatlinburg Cabin
While there are many grocery stores nearby – Gatlinburg's downtown strip is just a five-minute drive away! – there is one summer-time option that everyone loves. It's farmer's market season in Gatlinburg, and that means fresh produce and a ton of local fun. Every Saturday during the summer, from 8:30 till noon, the Gatlinburg Farmer's Market takes place in the famous Arts and Crafts Community. Drive down the Glades till you find the covered bridge, and you'll come across the eighth season of the farmer's market in 2017!
Take Home-Grown Goods Back to Your Gatlinburg Cabin
Everything from in-season fruits and vegetables, to homemade jams, baked goods, honey, and other delicious fare is on sale at the farmer's market. You'll also hear live music, see educational stands on nutrition and agriculture, and more. Many times during the summer, the farmer's market hosts a Kids' Day, where children can join in a fun scavenger hunt! This is an excellent way to spend a relaxing Saturday morning during your stay in your Gatlinburg cabin. Stock up on all your favorites, and then head back to enjoy your afternoon before you scope out the nearby nightlife!
Cook Up a Family Meal and Relax in Luxury
Our Gatlinburg cabins include everything you need to enjoy a vacation without leaving! At the Spirit of the Mountains, you'll find a pool table, a Jacuzzi tub, a fireplace, a private hot tub that looks out towards the scenic mountain view, and more. Big screen TVs, Internet access, and cable access mean you and your family can have a movie night indoors to save up your energy (and your budget!) for that big event or amusement park you have planned. Don't forget that Gatlinburg summers also mean street fairs along the main strip!
Booking a Summer Stay in Our Cabins in Gatlinburg is Easy!
The Gatlinburg Farmer's Market is a large cultural event in Gatlinburg, with an internship for the educational program, scheduled performers, and more. It's worth a trip for far more than just the food – though that's a great reason to go! Booking your stay during the summer in our cabins in Gatlinburg is always easy. Simply choose the cabin you love from our directory, then choose the dates you wish to stay. While you're enjoying the farmer's market, the Arts and Crafts Community has plenty of other fun, educational, and beautiful sights nearby to enjoy as well. And when you're done, you can head back to your secluded cabin where you get the best of both worlds – just five minutes from the fun, and still located in a peaceful, quiet area with views that are worth writing home about!