New Year, New You! It's Time For a Vacation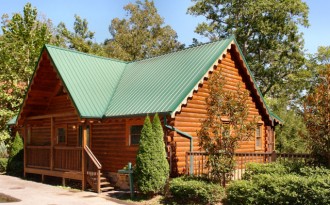 It's officially 2017! Can you believe it? Every year the first of January sneaks up on us and with that, a new year has begun. With the start of a new year, there's a lot of changes happening. We make resolutions for the new year in order to better ourselves in ways we failed to the year prior. One of the major resolutions is relaxing and traveling more. It's a new year and a new you, after all; it's time for a vacation!
Start the new year off on the right foot by taking that much needed vacation. Whether it's a weekend getaway or a month long stay, we could all use a relaxing trip to the mountains, don't you agree? Our Gatlinburg, TN cabins are ready for your arrival! The beds are made with fresh linens, the kitchen is ready for cooking and the view is always waiting to be admired.
Now that we can all agree you are in some serious need for rest and relaxation, let's talk about that vacation! Here in the Smoky Mountains, we encourage living the mountain life the right way. Our Gatlinburg cabins will provide you with an authentic mountain experience with luxury and spacious accommodations throughout. Enjoy the ambiance of a rustic log cabin with festive decor and amenities at every turn.
When you stay at one of our Gatlinburg, TN cabins, you are in the heart of everything, including the mountains themselves! Enjoy the mountain life while staying only five minutes away from local dining, entertainment and shopping! Planning to see a dinner show, or perhaps visit one of the wonderful local attractions? No need to worry, at Diamond Mountain Rentals, we offer the best location for your lodging!
It's a new year which means a new you! Treat yourself to a luxurious stay in the Smoky Mountains this year! Start 2017 on the right foot with a trip to the Great Smoky Mountains!