Plan a Romantic Weekend with Your Sweetheart
The summer is almost over which means one thing: fall is almost here! Fall is a romantic time in the Smoky Mountains. The nights are chilly; the cabins are cozier ; and you need to share a blanket with somebody to stay warm! It sounds like it's time you planned a romantic weekend with your sweetheart to one of our luxurious Gatlinburg cabin rentals!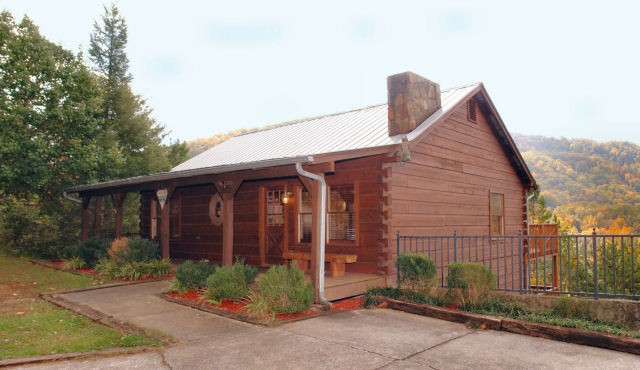 Ask yourself, what is your favorite part about a romantic weekend? Is it that you are completely alone with your sweetheart? Is it that you have no agenda and can sleep in, make romantic dinners and watch movies with one another? If it's all of the above, we can make those dreams a reality! At Diamond Mountain Rentals, we have cozy cabins for couples looking for a private, intimate getaway. Our Gatlinburg cabins are so romantic you may feel like you're on your honeymoon all over again! Who wouldn't love a second honeymoon to the Smoky Mountains during the fall?
Bring the wine, your favorite movies, the fixings for a romantic movie and disconnect from the outside world. This is your time to give your sweetheart your undivided attention! Your romantic Gatlinburg cabin has everything you need to enjoy your weekend away with the person you love the most! When's the last time you did something romantic with your someone special? With the leaves changing colors and the temperatures dropping it's the perfect time of year to make something warm to drink and cuddle up on the couch. 
View all of our romantic, one bedroom, private cabins in the Smoky Mountains and start planning! Our Gatlinburg cabins will set the scene for your romantic getaway this fall. Come visit us in the Smoky Mountains! We're looking to seeing you very soon!