Spring is Just Around the Corner - Plan a Stay in one of our Cozy Gatlinburg Cabins!
With spring and warmer weather just around the corner, it is time to start thinking about your next family vacation. Diamond Mountain Rentals has you covered! Plan a stay in one of our cozy Gatlinburg cabins and come see everything the Smokies has to offer this time of year.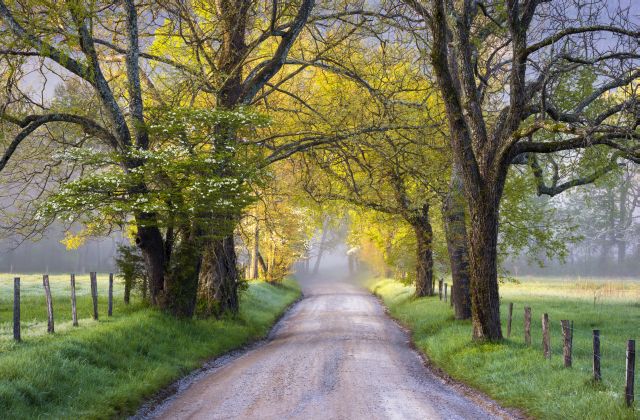 Gatlinburg is the best destination for a family vacation or a mountain retreat with friends, and we have the perfect cabin for your stay. With more than 90 cabins to choose from, we are sure to have the right cabin to accommodate your group size. Browse our full selection of cabins and condos in the Gatlinburg area on our website.
Spring in Gatlinburg really comes to life! Come experience the beautiful greenery and abundance of colorful wildflowers that cover the mountains. Take part in the exciting outdoor attractions and exhilarating events throughout the area. We have compiled a list of some area attractions and upcoming events you should check out during your mountain excursion in the Smokies! 
Earth Day Festival & 5K
April 21 & 22, 2016
Thursday, April 21: The entire family will enjoy the annual Earth Day Festival and opportunity to learn about easy green practices, enjoy music, activities and games, craft stations and food.
Friday, April 22: Runners and walkers are invited to celebrate Earth Week by participating in the Fifth Annual Earth Day 5K Run/Walk in beautiful downtown Gatlinburg.
Gatlinburg Mountain Coaster
Coast through the mountain air this spring at speeds up to 35 miles per hour on this thrilling Gatlinburg attraction. The Gatlinburg Mountain Coaster is a great experience for the whole family!
Spring Wildflower Pilgrimage
April 19, 2016 - April 23, 2016
Put the winter blues behind you and celebrate spring at the Great Smoky Mountain Association's 66th Annual Wildflower Pilgrimage. 

 Everyone is invited to come experience the Smoky Mountains as they blossom into spring and enjoy access to some of the nation's leading botanical experts as well as Appalachian wildlife authorities.

Great Smoky Mountain National Park
Hike, bike or horseback your way through the spectacular Great Smoky Mountains. With more than 800 miles of hiking trails and opportunities to take in the scenery by bike or horseback as well, experiencing the Smokies up close is sure to be one of the most memorable parts of your trip!
Gatlinburg Beans And Cornbread Festival
May 12, 2016
Gatlinburg will celebrate its Appalachian culinary past during a festive, fun-filled event. Come taste the tradition of Gatlinburg for yourself!