The Perfect Place for A Post Holiday Break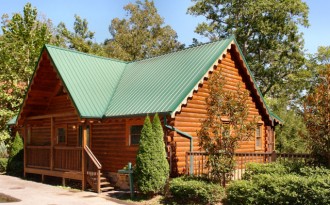 The holidays have come to an end, once again. If you're anything like us, you know the post holiday blues are a real thing! After the holidays have wrapped up for the year, we are all starting our countdown for next year. Luckily, we have a cure for your holiday blues and it involves snowy mountain tops, fun attractions and a warm, cozy cabin in the Smoky Mountains!
If you're looking for the PERFECT place to spend a break after the holidays, look no further. At Diamond Mountain Rentals, we offer the best Gatlinburg cabins to choose from. Whether you are traveling with the family or planning a romantic weekend away, we have a variety of Gatlinburg,TN cabins to make your vacation special.
From the moment you arrive at our Gatlinburg cabins, you will feel your post holiday blues cured. Our Gatlinburg, TN cabins are private and tucked away in the Smoky Mountains with breathtaking views. Bring your warm pajamas, a good book and your favorite snacks. Our Gatlinburg cabins encourage rest, downtime and adventure; if you're up for it! Don't spend January and February hoping for spring when you can embrace the winter; right here, in Gatlinburg, Tennessee!
Imagine spending a weekend here with your best friends, family or sweetheart. The Smoky Mountains provide a backdrop like none other while you sip on your hot cocoa! Our Gatlinburg, TN cabins are perfect for relaxation and for their location, too! Our Gatlinburg cabins are only five minutes away from downtown! Enjoy privacy and seclusion with downtown only a short drive away! Don't miss your favorite attractions and dining this winter!
If you're feeling the post holiday blues, cure them! View all of our Gatlinburg cabins here and choose one that best suits your needs. From views, to amenities and location, you won't find cabins like these anywhere else!
Find your perfect place for a post-holiday break today! The Smoky Mountains are calling your name… how will you respond?