Top 3 Family Activities to do in Your Cabin On a Rainy Day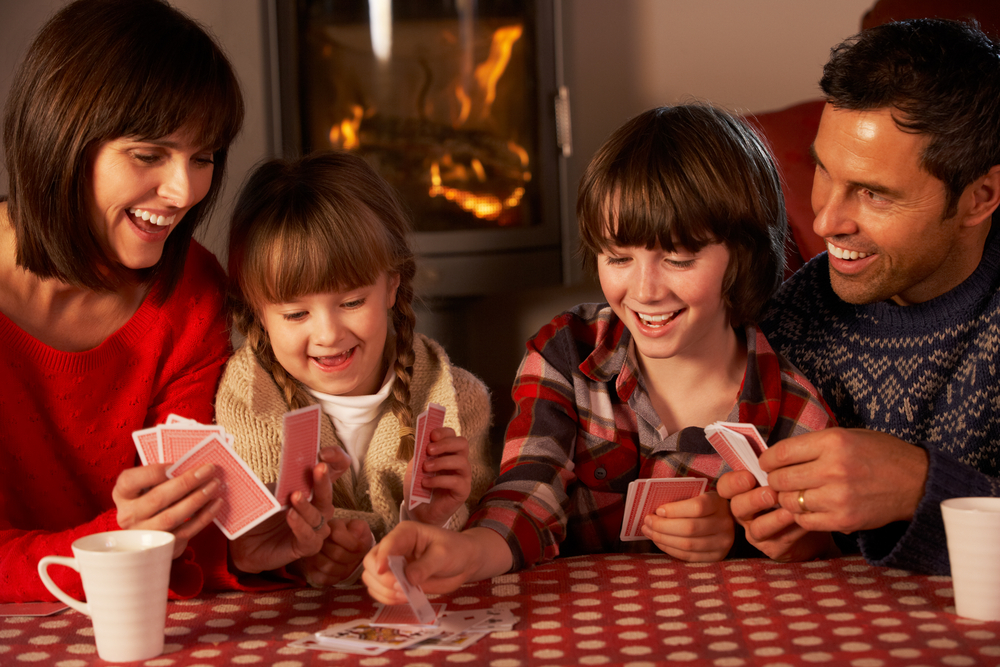 "Of all the days it could possibly rain, why did it have to be today?!" It can be a major bummer when the weather doesn't cooperate with your vacation plans. But there is no need for despair! Even when the sun is nowhere to be found, you can still have a fun filled day with your family in one of our cabins in Gatlinburg. Here are the top 3 things to do on a rainy day:
1. Play in your Gatlinburg cabins game room.
Many of our cabins come with awesome game rooms featuring pool tables, air hockey, foosball and more. You can start a tournament and find out who in your family is secretly a pool shark or an air hockey allstar.
2. Watch a movie.
With cable/satellite television and flat screen televisions, you can get cosy on the couch and watch a great family movie. Our cabins also feature DVD players and internet access, so if there is nothing good on TV you can just pop in a disc or log on to your Netflix account.
3. Make a special treat.
Rainy days are the perfect time to do some baking as a family. Our cabins come with fully equipped kitchens, so you and your kids can whip up some scrumptious rice krispie treats, brownies or cookies.
Diamond Mountain Rentals has some of the most popular cabins in Gatlinburg. With gas fireplaces, gorgeous decorations and an incredible location close to all of  the best attractions in the Smoky Mountains, our cabins are the perfect place to spend your next vacation. Visit our Cabins page to see all of our amazing properties!