The Ultimate Gatlinburg Dining Guide
There are hundreds of Gatlinburg restaurants to choose from. How do you know which one to choose from? Our Gatlinburg cabins have fully-equipped kitchens, so you don't have to dine out for every meal. Dining out can be very costly, especially if the whole family is on vacation. We came up with the ultimate Gatlinburg dining guide to help the decision-making process.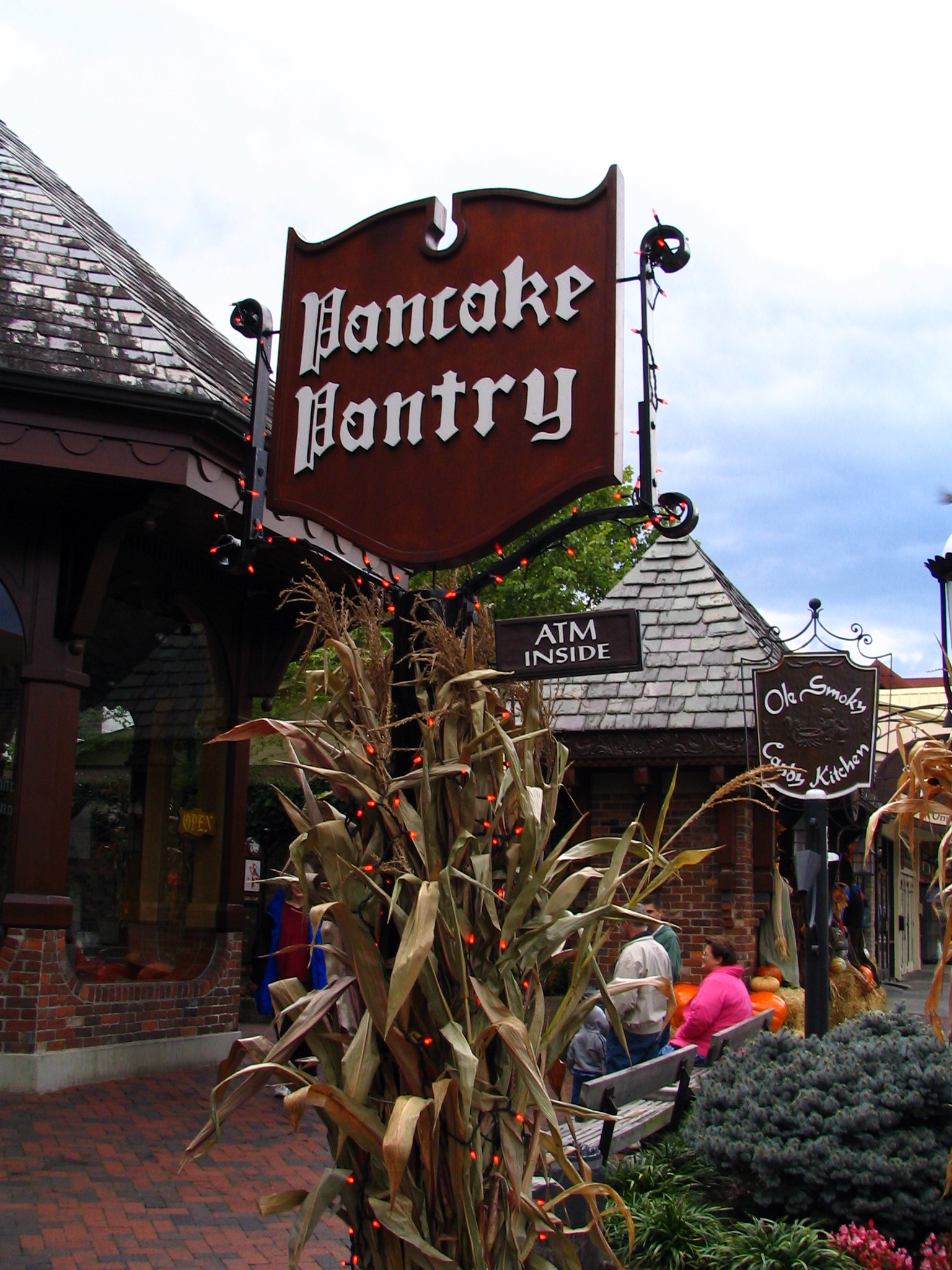 Breakfast
Breakfast is the most important meal of the day! You need fuel to energize yourself for the day! If you plan on having a packed day or hitting the trails, head to this Gatlinburg favorite. Come hungry and you are sure to leave happy!
The Pancake Pantry
This Gatlinburg favorite is the BEST place to grab breakfast on a Saturday morning. Everybody in town thinks so too. Come early and avoid long wait times. These sought after hot cakes come in various flavors and stack sizes. Pancakes are a great breakfast item that can be enjoyed by everybody! I mean seriously, who doesn't love a short stack of pancakes with a cup of coffee to start their day?
(Try the sweet potato pancakes. They're our favorite!)
Lunch
Bennett's Pit Bar-B-Que
Eat local! This locally owned and operated establishment is known for their homestyle barbecue dishes. Their lunch menu is inexpensive with generous portions! If you love southern cooking, sweet barbecue, cornbread and green beans, you are in the right place. Be sure to try their famous hickory wings, they're to die for! '
Dinner
(Bonus: and a show!)
Hatfield and McCoy's
A delicious dinner AND a family friendly comedy show? Sounds like the perfect Gatlinburg night to us! The menu includes:
Feudin' Fried Chick'n

Open Pit Pulled -to-Pieces Pork Barbeque

Southern Style Creamy Soup

Smashed Mashed Taters

Buttery Corn on the Cob

Ma's Hot Homemade Bread

No Tellin' What's In It Coleslaw

Granny's Famous Specialty Dessert
Enjoy authentic mountain cuisine while watching a true Smoky Mountain show. The whole family will love the comedy, entertainment and food served at the Hatfield and McCoy's show.
Book your Gatlinburg cabin with us and dine at the best places in town! Summer is right around the corner, and the mountains miss you!