Visit Loco Burro for Fajitas and Margaritas in the Smokies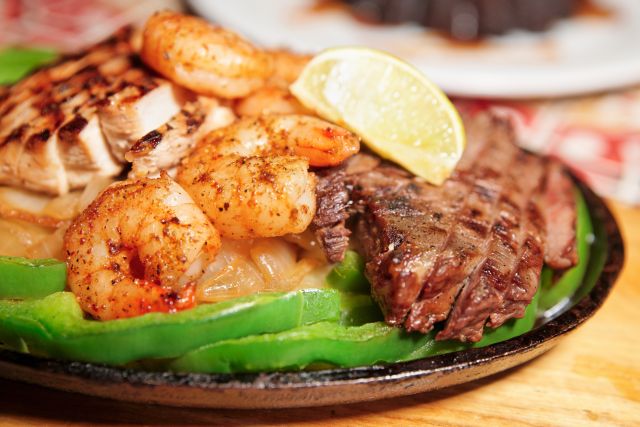 Tex-Mex food is the perfect blend of Mexican cuisine and American taste. If you are looking for an excellent Tex-Mex cantina in the Smokies, pay a visit to Loco Burro. Located minutes away from our Gatlinburg cabins, Loco Burro serves up delectable Tex-Mex favorites in a fun, friendly atmosphere.
Rooftop Patio
Loco Burro can be found at 235 Parkway, Suite 1 in Gatlinburg. This unique restaurant is the only locale in Gatlinburg with a rooftop patio. The open air lounge features its own bar and a fire pit. Loco Burro's roof is a charming place to enjoy a sunset margarita, mojito, daiquiri or martini. After a few drinks, you might even want to take a ride on the Loco Burro's mechanical donkey ride!
Food Fantastico
Loco Burro specializes in fajitas, a staple of Tex-Mex cuisine. Guests can choose from steak, chicken and diablo shrimp marinated and wood-grilled over a mesquite fire. The fajitas are served with grilled onions, sweet peppers, rice, pinto beans, guacamole, pico de gallo, cilantro sour cream and freshly pressed flour tortillas. In addition to their famous fajitas, Loco Burro serves other Mexican classics, including burritos, tacos, enchiladas and chimichangas. Be sure to leave room for dessert! Loco Burro's fried ice cream with cinnamon churros is not to be missed.
After enjoying a satisfying meal at Loco Burro, you will be ready to retire to one of our Gatlinburg cabins. Diamond Mountain Rentals offers luxurious lodging close to all of the best restaurants, shops, and attractions in the Smoky Mountains. With incredible amenities and an unbeatable location, Diamond Mountain Rentals has everything you need for an unforgettable vacation. Visit our Contact page to send us an email or give us a call at 1-888-430-4060.