Winter is Not Too Far Away…Book Affordable Cabins in the Smokies NOW and Discover the Delights of Gatlinburg Cabins
Sep 23, 2019
While most of us resent the very idea of winter being brought up during the peak of the summer season, the reality is that it will arrive faster than we might think possible. Now is the right time to grab reservations for Gatlinburg cabins from Diamond Mountain Rentals, and enjoy the premium amenities that affordable cabins in the Smokies offer.
After all, in addition to the amazing locations of Gatlinburg cabins (with most just a short drive or walk to the fun and entertainment of the famous Gatlinburg Strip as well as the Great Smoky Mountains National Park), there are also the amenities. While we describe these properties as affordable cabins in the Smokies, they are not short of the features that make them ideal winter retreats.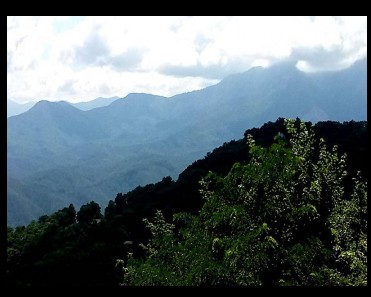 What to Expect from Premium 
Gatlinburg Cabins
What can you anticipate inside of the Gatlinburg cabins we've described as affordable? Firstly, it is important to note that there is no shortage of luxury. Those available will usually have a fireplace in the large, open living room. They will usually have a hot tub on the sheltered porch or deck, and many offer whirlpool tubs in the master suites. Most offer Wi-Fi, many are pet-friendly, and options range from classic cabins to waterfront gems and even the occasional luxury condo!
What makes any of the affordable cabins in the Smokies even more appealing, though, is the simple fact that they put travelers so close to some great winter activities. Whether it is Ober Gatlinburg, with its impressive skiing facilities and year-round fun, or the Park with its stunning opportunities for winter hiking and driving, the ability to hop in a vehicle and reach a premier attraction in minutes cannot be overlooked. And if travelers are more interested in taking in the scenery in cozy comfort, the Gatlinburg cabins just cannot disappoint. 
The Options for Affordable Cabins in the Smokies 
Consider some of the cabins available for early winter in the Gatlinburg area at this time:
3303 Mountain Camelot – With its two bedrooms and two bathrooms, this is one of the best affordable cabins in the Smokies because it sits just above Ober Gatlinburg. Offering views of the slopes and the nearby park, it also features all of the cabin comforts travelers crave
Black Bear Cove – This romantic retreat is sized for one or two! It features classic cabin charm and offers such amenities as a fireplace, jacuzzi, hot tub, Wi-Fi, full kitchen, and more.
Sweet Retreat – A five-star gem, it features a wonderful wooded setting and a long list of amenities one might expect in a luxury property. Beautiful style, and everything from a pool table to an entertainment system makes this a perfect winter retreat for up to four travelers.
It is never too soon to make plans for the upcoming winter, and for those who want the beauty of nature near the fun of town, cabins in Gatlinburg are a great choice.
« Previous
Next »