Winter Never Looked So Good: Find Great Deals on Gatlinburg Cabins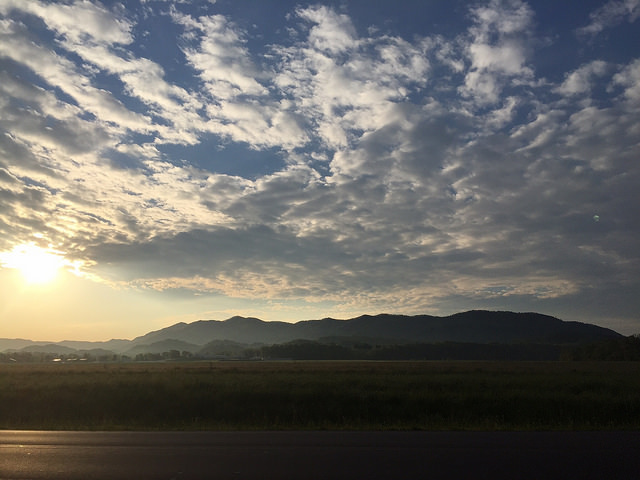 Winter in the Smokies is the most magical time of all! Come enjoy a winter getaway in the Smokies and find great deals on Gatlinburg cabin rentals when you book your stay this winter through Diamond Mountain Rentals. Soak in all the beautiful surroundings from the comfort of your very own cabin in the Smokies. The snow-covered mountains offer the most awe-inspiring views this time of year. With the deals that you find at Diamond Mountain Rentals on some of the area's most beautiful cabins that are nestled deep inside the snowcapped mountains, winter never looked so good!
With great deals on already reduced rates this winter, there is no better time than now to plan your next family vacation or getaway with friends to the Great Smoky Mountains. Our Gatlinburg cabins range in size from cozy one-bedrooms fit for a couple's romantic excursion or a spacious cabin to sleep up to 18 of your closest family members or friends. With a variety of nearly 100 cabins to choose from, ranging in size, Diamond Mountain Rentals is sure to have the cabin for you!
When you book a stay now through March 10 and plan to stay in one of our beautiful cabins for three nights, enjoy the third night on us! Looking to spend more time in the Smokies? No problem! When you plan a five-night stay in one of our cabins from Sunday-Thursday, only pay for three nights. This is a great opportunity to spend more time enjoying the spectacular views, thrilling attractions, great shopping establishments, and fine-dining restaurants while surrounded by the ones you love. Repeat customers can enjoy an additional 10% off as well!
Visit our website to browse our full selection of cabins in Gatlinburg and to keep track of our most up to date specials on our Diamond Deals tab. Looking for more assistance? Give our courteous and knowledgeable staff a call and allow them to help guide you to the best cabin to fit your needs for a great vacation in the Smoky Mountains. They are happy to make helpful recommendations on the right cabin as well as some of the must-see and do things in Gatlinburg. Diamond Mountain Rentals is here to help ease the vacation planning process. So what are you waiting for? Call today and plan an unforgettable vacation to the Smokies!