Working Towards a Healthier You? Start by Spending More Time in Nature
Healthier habits are a common goal for many people across the world. For many health-conscious crews getting healthy and living a more balanced, stress-free life is top of mind. However, reaching that goal is easier said than done. With so many distractions and conveniences that keep you housebound it can be hard to find the balance needed to create a healthy lifestyle. If you're in this boat, you may be surprised to learn that time spent in nature is a simple, yet effective way to improve your overall well-being.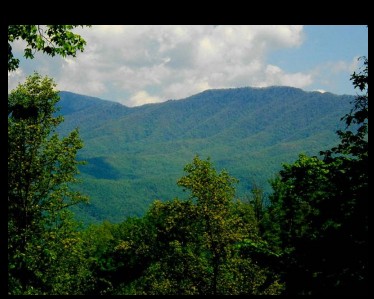 Research suggests that time spent in the great outdoors uncovers a host of health benefits. Natural elements not only serve as an organic stress-reducer, but they're also known to boost immunity, tap into your creative mind, and aid in concentration. With this in mind, why not aim to spend more time in the great outdoors? Kick off your new resolve with a trip to the Great Smoky Mountains and a stay in Gatlinburg cabins. You'll enjoy stunning scenery and a cozy cabin scene that can't be topped. Here are a few reasons the Smokies are a great starting point for a happier, healthier you!
Views You Won't Believe!
Gatlinburg is nestled in the heart of the misty Smoky Mountain range and the many mountain rentals in the area offer magnificent views you simply can't believe. Many of the  Gatlinburg cabins (like Scenic Ridge and Clearview) sit close to the famous Smoky Mountain National Park and allow you to enjoy the scenery from the comfort of your cabin deck or hot tub. A cup of coffee or a picnic lunch is all the more enjoyable when basking in the fresh mountain air. 
If you prefer a less rugged scene and love the sound of a babbling brook other mountain rentals (like Angel's Corner or River Rhapsody) offer a peaceful reprieve along the river's edge. Enjoy a good book or a light snack in undisturbed serenity. Regardless, any of these lovely cabin abodes will do the trick when opting for a little calm.
Plenty of Outdoor Activity
Obviously, physical exercise is another step in the right direction when it comes to a healthier lifestyle. However, hitting the gym simply sounds like a drag. Instead, why not enjoy the endless list of possibilities in the Smoky Mountains? When it comes to physical activity the Smokies offer a never-ending list of options. Hiking, biking, or spending time on the water are excellent ways to burn a few calories and release the endorphins needed to feel good. Plus, you'll be surrounded by the stunning scenery of the Smokies. When staying in the Gatlinburg cabins you'll be able to enjoy the outdoors while still getting that much-needed dose of exercise. Sounds like a win-win! 
Start Planning Your Getaway Today!
The selection of mountain rentals  offered by Diamond Mountain Rentals is a great place to start when you're ready to kick off your healthy living resolution. With all the amenities needed for a great vacation plus the unparalleled scenery of the Smokies you'll emerge rested and fulfilled. Get your vacation planned by giving us a call today!