Whitewater Rafting in the Smokies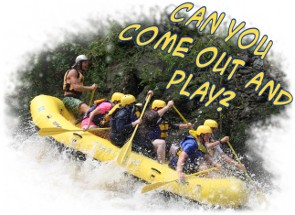 Need an adventure? We've got one for you! Bring your family and friends to experience a trip you will never forget. Our rafting season runs from the first week of March through November. Call us for our rafting schedule. NO EXPERIENCE NECESSARY!

We have been whitewater rafting experts since 1978. Based in Gatlinburg, TN our 33 years of experience carries a prominent reputation for excellence in the Smoky Mountain area that other rafting companies seek to parallel.