5 Things to Look for the Next Time You are Looking at Gatlinburg Cabin Rentals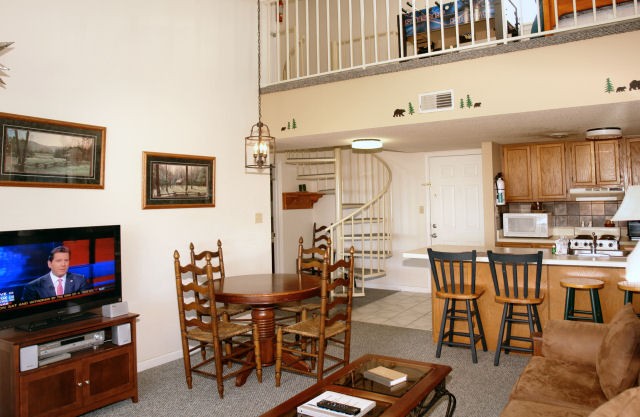 When planning your trip to the Smoky Mountains, where you plan to stay is the most important part. To ensure your stay is satisfactory, be sure to look for these 5 things the next time you are looking at Gatlinburg Cabin Rentals. We pride ourselves on providing all of these things at Diamond Mountain Rentals!
Cleanliness
Your stay in Gatlinburg Cabins should feel like a home away from home. You should be able to sit back, relax and unwind on your vacation. Cleaning should be the last thing on your mind. This is why cleanliness should be your main concern when looking into the right cabin for you and your family. At Diamond Mountain Rentals, providing a clean, comfortable and luxurious cabin is out top priority! We strive to make sure the quality of our cabins is top notch.
Location
Location, location, location! Only second to cleanliness, you want to guarantee you are choosing the right cabin location based on what is important to you. Whether you enjoy the complete seclusion of being in the mountains or want the excitement of downtown Gatlinburg at your back door, let us help you find the perfect cabin for you!
Comfort & Space
Whether you are planning a trip for 2 or 20, comfort and space are key! You do not want to live on top of each other, even for a short period of time. Don't hesitate to invite the whole family and even bring the pets along (because we know they're like family too). Diamond Mountain Rentals provides many, spacious options for pet friendly Gatlinburg cabin rentals. Make sure the Gatlinburg cabin you choose provides enough space for you to be able to relax with the family and enjoy a good night's sleep in between exploring the magic of Gatlinburg.
Courteous, Helpful Staff
Especially for first-timers, choose a cabin company that is willing to go out of their way to help you find not only a clean, spacious cabin in a prime location, but are willing to guide you to the best attractions and point out the best hiking spots. Our staff provides all of this and more!
Amenities
Although there are many attractions, shops and eateries to take part in during your stay in Gatlinburg, you want to make sure you can enjoy your time in your cabin as well! Make sure the cabin you choose features all the necessary amenities…and a few extras for your entertainment as well! Diamond Mountain Rentals offers a variety of cabins that offer fully equipped kitchens in addition to many other things including hot tubs, fireplaces, game tables, pool access, wifi, and more depending on the cabin you select.