Give Thanks to Gatlinburg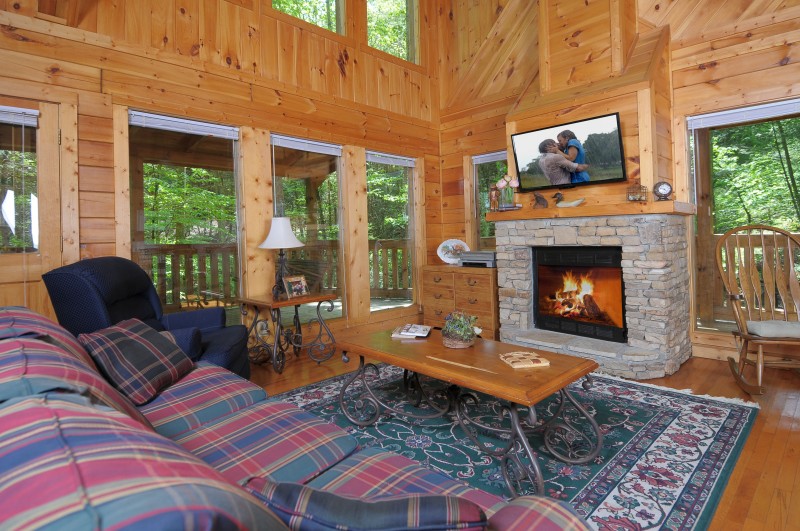 Families have been coming to the Smoky Mountains for decades to get a little closer. Great Smoky Mountains National Park has provided generations of families the opportunity to come together as a family for quality time in an interactive way. Give thanks to Gatlinburg this November and partake in the coming together of families this holiday season and stay in a Gatlinburg cabin with Diamond Mountain Rentals. Diamond Mountain Rentals provides an array of cabins in Gatlinburg for families to enjoy together. The possibilities are endless when you stay in a cabin in Gatlinburg with Diamond Mountain Rentals.
Gatlinburg Promotes Family Togetherness
Gatlinburg is a family oriented town filled with unlimited fun activities for everyone in your family at any stage of life. There are several shows to enjoy in downtown, museums to explore, and interactive activities that promote teamwork and helping one another.
Gatlinburg is Good for the Soul
Gatlinburg is a beautiful town filled with mystery, history and handmade works of art. Feed your mind, body and soul in the many art galleries and shops of the Arts and crafts Community. Here you can share with your family the way that the old world once was and how their traditions and practices have been passed down for generations to generations. Perhaps Gatlinburg will become a tradition that your family passes on to future generations!
Gatlinburg Keeps You on Your Toes
Gatlinburg is anything other than a sleepy little town. You can get anywhere by driving, but you can also get anywhere by walking! Walking is encouraged in downtown Gatlinburg, as the many shops and eateries are along the downtown strip and also hidden in little villages, nooks and crannies of the downtown area. There is no better way to explore than by foot! And speaking of being on foot, Great Smoky Mountains National Park is the most wonderful way to explore the area. See why the settlers found this place to be so special, near and dear to their hearts. The Smokies are magical, especially during this time of year as the entire town unfolds like a storybook before your eyes.

Book your stay in Gatlinburg with Diamond Mountain Rentals and give thanks to Gatlinburg and all that it offers you and your family. Here you will create memories to last a lifetime. A Diamond Rentals reservationist is ready to help you plan the family vacation of your dreams!