Hikes that Offer Breathtaking Wintry Views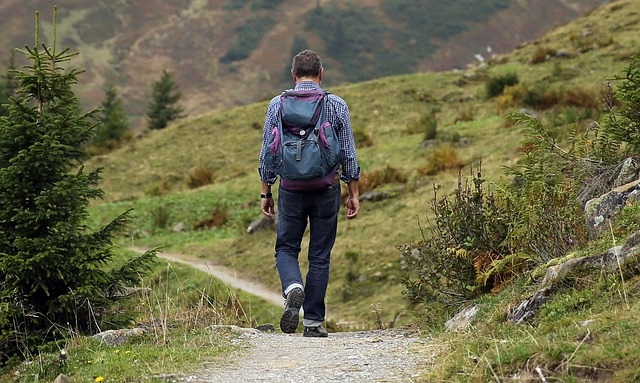 The Great Smoky Mountains attracts millions of visitors annually. Though the fun attractions and great shopping are appealing, the biggest draw to the Smokies is the opportunity to hike. With over 150 trails, Great Smoky Mountains National Park offers a variety of hiking opportunities. Some of them are even more enchanting at certain times of the year. Here are some of best winter hikes in the Smokies!
Andrews Bald
If you are looking for a panoramic wintry view of the Great Smoky Mountains, you might enjoy hiking to Andrews Bald. A 1.8-mile hike takes you through the Smoky Mountain forest and leads you to a large grassy plain. In the winter hikers can enjoy sweeping, and sometimes snowy, views of the mountains. Considered a moderate hike in difficulty, the trail to Andrews Bald is great for a family hike, and the views at the end will leave you breathless. Don't forget to dress warmly! The bald mountain does not offer large trees to break the wind so it can get a bit chilly up there. 
Porter's Creek
If you would rather see frozen waterfalls, you might prefer hiking to Porter's Creek this winter. Every step of this 4 mile round trip hike is enchanting in the winter. It's not uncommon to see icicles or patches of snow even though the hike is at a lower elevation. When you get to Fern Branch Falls, sit back and admire the frozen waterfall. Because this trail is at a lower elevation you don't have to worry about it being closed because of snow. So, if you want to see the beauty of the Smokies in the winter, this is a perfect trail for you! 
Alum Cave Trail
One of the most popular winter hikes is Alum Cave Trail. This trail offers a little of everything - a wintry forest, frozen icicles, and a great Smoky Mountain view. A relatively long trail, hikers should be aware that it can be a more difficult hike. But, the beautiful wintry views along the way are well worth the hike!