Make Memories This Fall in These Gatlinburg Cabins by the Water
The famous song lyric tells us that "it's summertime and the living is easy", and yet the autumn months are just as relaxed. After all, in the early part of autumn, it can feel a lot like summer, and later in the season, the harvest abundance makes everything remain pretty easy, too. This is why so many savvy travelers wait to visit hot spots as the fall begins, and why you will want to consider these Gatlinburg cabins from Diamond Mountain Rentals for your upcoming getaway. Not only are these cabins in Gatlinburg, where you have an overabundance of activities and options for things to see and do, but they are also Gatlinburg cabins that are by or directly on the water!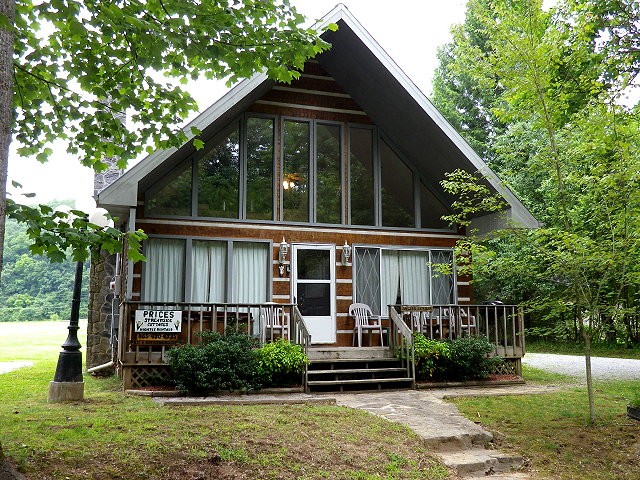 We are going to look at a range of waterfront or water adjacent cabins in Gatlinburg including two-bedroom properties and larger. Many are perfect for family get togethers or last-minute breaks, and many even accept pets, ensuring you'll make unforgettable memories during your stay.
Let's begin with one that sits directly along the banks of a mountain river. Riversong is a two-bedroom cottage that is just above the gently running river. With a large stone fireplace, an open floor plan living room and kitchen, and windows that gaze out to the river below, it is a great choice for a romantic retreat or small family holiday.
Other Gatlinburg cabins close to the water include Angel's Corner. This too is a two-bedroom gem constructed in the classic log cabin style. It is less than 30 feet from a mountain river and popular with those who enjoy fishing and exploring the beautiful landscape of the region. With a large porch and banks of glass, you will feel the presence of the natural setting at all times. The open floor plan includes a large living room with fireplace, an eat-in kitchen equipped with high quality appliances, and a back deck with woodland views.
If you want a mountain setting and a waterfront location, you still have options for cabins in Gatlinburg. For example, Creekside is an enormous, two-story chalet that features two bedrooms and a long list of luxurious amenities. Just a few minutes to downtown Gatlinburg, it feels as if it is a world all its own. It has two covered decks, a game room with pool table, fireplaces, Jacuzzi tubs in each bathroom, and it is just minutes from the National Park, too.
There are many other Gatlinburg cabins close to or directly adjacent to the different waterways in the region. With Diamond Mountain Rentals' cabins in Gatlinburg for groups or couples, you can easily plan a final fall escape before the cold of winter arrives. Though we are still savoring the summer months, Gatlinburg cabins for the fall do book quickly. Now is the moment to ensure you extend your memory making well into the autumn by choosing one of the Diamond Mountain Rentals' cabins in Gatlinburg and booking it today.